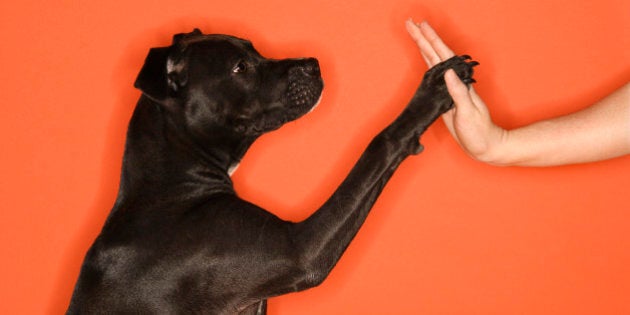 Sure, puppies are cute and all, but does owning a dog actually enhance your quality of life?
This is something Associate Professor Manos Stamatakis hopes to find out with the launch of a research node on the health effects of dog ownership at the University of Sydney's Charles Perkins Centre.
"In the last three to four decades there has been a little bit of research about humans and dogs and the benefits humans can derive from dog ownership. However it's been very fragmented and sporadic, without much continuity," Stamatakis told The Huffington Post Australia.
"Though there has been plenty of anecdotal evidence, the problem with not having robust scientific evidence is that it's then not taken very seriously."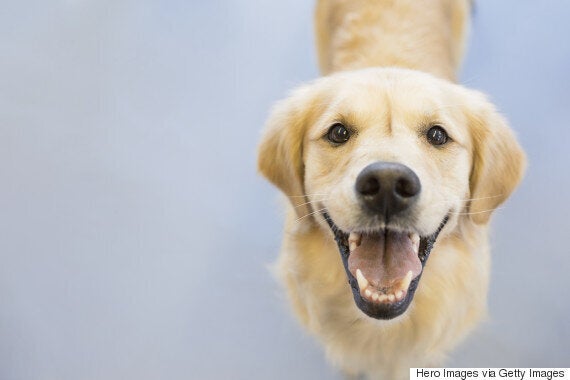 Though a self-confessed dog lover now, Stamatakis admits this wasn't always the case.
"From my personal experience, I can tell you is it's a totally life-changing. It wasn't until about five years ago that I became friends with and understood dogs. Before that, I was totally different and found them annoying."
"Dog ownership -- if it's handled with care -- can change life for the better for many people," Stamatakis said. "We live in an increasingly solitary world an individualistic world. It can be difficult to get unconditional acceptance and love."
"Dogs also work as a catalyst for improving physical health by encouraging their owner to walk more and be more physically active.
"Spending more time outdoors means there is potential to increase social interaction. If you're in a park by yourself, its unlikely you'll stop and start chatting to a stranger for five minutes. But if you have a dog, it's very common.
"There is huge health potential on multiple fronts."
Stamatakis hopes the research node will shed light not only on how dog ownership impacts human health, but how this in turn could be utilised in the health care industry.
"We want to cause positive change," Stamatakis said. "Not only in the health care system but also to activate for better legislation for the treatment of dogs."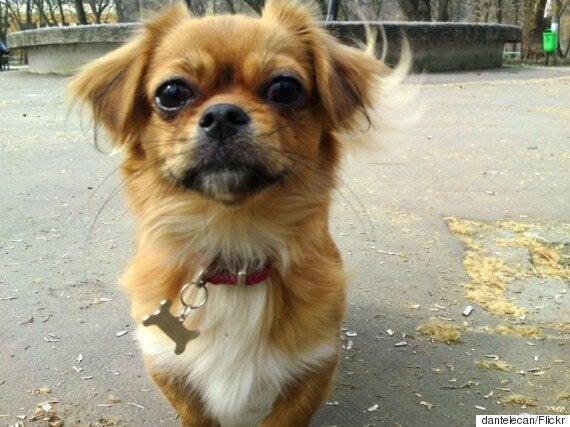 Of course, while Australia has one of the world's highest rates of dog ownership -- 39 percent of households have a pooch to call their own -- increased apartment living and demanding work schedules also mean it's not an option for everyone. So how do you still get your doggie fix?
This was a predicament Sharon Sanders, founder and director of BorrowMyPooch experience herself in 2006.
"I live in an apartment on my own but I still wanted to have that dog interaction," Sanders told The Huffington Post Australia. "So I started borrowing a friend's dog, Hobbs."
"I started having her stay with me when I was working from home one day a week, then that evolved into the occasional sleepover. A few years later I was going through a relationship break-up and she was my little therapy dog."
"I'd call my friend and ask, 'is it ok if I borrow Hobbs?' and he'd say, 'sure, she's just sitting alone in the laundry'. So we'd keep each other company and go for a walk."
"Over the last eight years I have been borrowing other dogs, and I just had the idea to extend this to other people."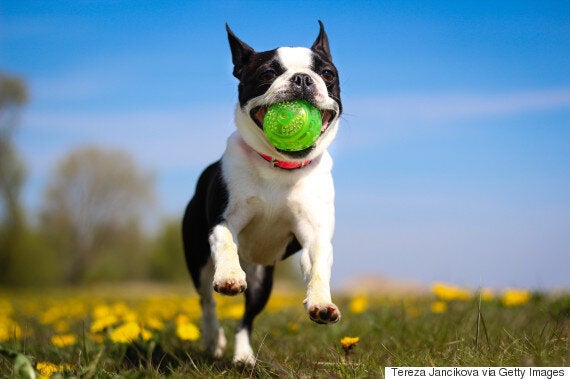 The premise is designed to benefit all involved.
"It really is a win-win situation for everyone," Sanders said. "Owners feel less guilty about leaving their dogs home alone and the dogs obviously get all the love and attention they could possibly want as well as extra walks and extra playtime. It's not just about the person borrowing the dogs."
In the meantime, check out this cute video below.