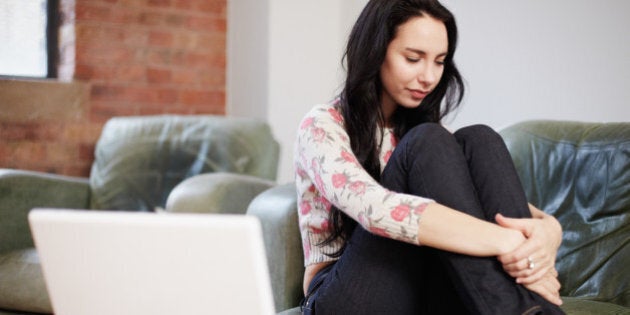 Most websites expend effort trying to have users stay on their pages -- but these websites provide a quick and easy way to leave and it may be saving people's lives.
Information for domestic violence victims is freely available online but in an age of increasing surveillance, users are urged to take advantage of "quick exit" facilities to ensure their research remains private should their abuser walk in on them.
One in five women in Australia have experienced physical or sexual abuse at the hands of an intimate partner, according to the Australian Bureau of Statistics. One woman is killed each week by her current or ex-husband, partner, or boyfriend.
The 1800RESPECT website, funded by the Australian Government and operated by Medibank, advises victims of abuse how to mask their research online, which otherwise may tip off an abusive partner to efforts to seek help or leave a relationship.
It also features a prominent "quick exit' button, which takes users to a blank Google search page.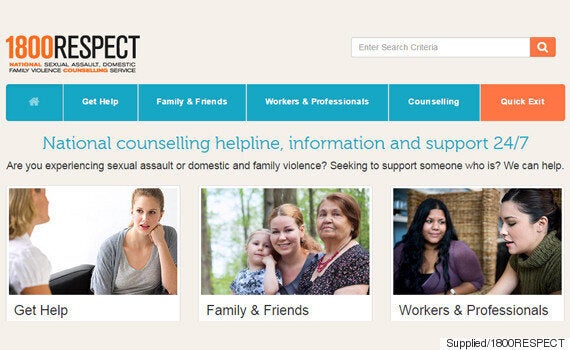 The 1800RESPECT Quick Exit button gives users an easy retreat. (Supplied).
The NSW Government's Aurora app -- rolled out in 2013 -- masks the user's search history and enables them to call emergency services or a pre-arranged contact through the app if requiring help, which doesn't appear in the phone's call history.
"Research has shown that smartphone technology can be an effective source of assistance for women fleeing domestic violence situations as often they only take their immediate personal belongings, including mobile phones," a Women NSW spokeswoman said.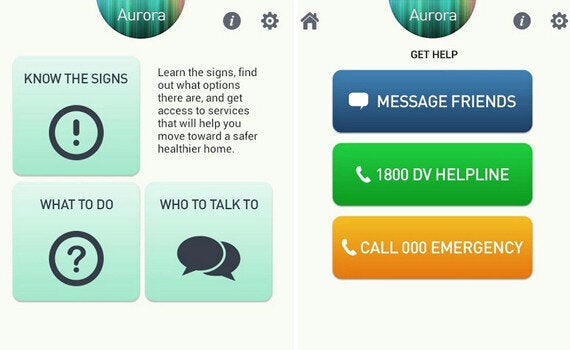 Users of Aurora can dial emergency services directly from the app. (Supplied).
Figures provided to The Huffington Post Australia show the app has been downloaded almost 7000 times, with users contacting police 472 times and asking a contact to pick them up with a pre-programmed message 399 times.
"Victims need to be aware that if they share a computer with a perpetrator, or the perpetrator has access to their computer/smartphone, their internet search history and browsed web pages can be easily accessed from the internet browser. Apps exist that can 'trace' the online activities or call/messaging activities on a victim's phone," the spokeswoman said.
The app name 'Aurora' and its logo are nondescript, to avoid unwanted attention.
Police, domestic violence counsellors and victims' refuges have been instrumental in advising on this app and others available.
The Daisy app, funded by the federal government, provides information on legal services, housing and finance services and children's services at one-touch, allowing domestic violence victims who are fleeing to access resources on the move.