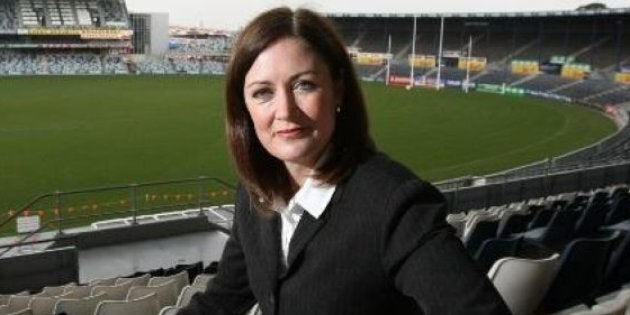 CANBERRA -- In the Family Court, alleged perpetrators of domestic violence or sexual assault are allowed to cross examine their alleged victims. The accused can also be cross examined by alleged victims.
A federal parliamentary committee is now looking at whether this extremely fraught situation should continue as part of a victim focused look at the workings of the family law system.
Committee Chair, Liberal MP, Sarah Henderson, has told The Huffington Post Australia that the cross examination of self-represented parties is a particular focus of the inquiry and she wants submissions.
"We are not in a position to prejudge the inquiry," Henderson said. "(But) I think there is sufficient concern about this issue that committee members have raised as a particular focus of the inquiry."
"So we want to hear firsthand from people who have encountered this and what their suggestions are," she said.
"At the moment there a range of measures at the Family Court can put in place to deal with this.
"There are particular orders that the court can make in relation to protecting women, primarily, and some men, but women primarily who are subjected to cross examination by a so-called perpetrator of family violence."
The Social Policy and Legal Affairs Committee will also look at bringing in a national approach on enforcing intervention orders or apprehended violence orders, consider whether protection is adequate through consent orders and investigate how the family law system can to respond quicker to family violence.
Domestic violence is very personal for at least two of the members of the committee.
"The first 13 years of my life were marred with physical domestic violence committed towards my mother at the hands of my always drunk and abusive father," the western Sydney MP revealed in November.
Today, the MP and former journalist is driven to make the system better.
"Yes, this is something very close to my own heart," she told HuffPost Australia. "I lost a good friend who was murdered in a domestic violence incident. A beautiful woman."
"For many members of parliament, and for many people right across the country, this is an very important issue. It is an issue that has taken very seriously by our government and it is area where further action, we believe, is required."
The policy has since disappeared from the policy section of the One Nation website.
"We are reaching out to all Australians," Henderson said.
"This is very tough stuff.
"At the moment we are seeing on average one women a week die in a family violence incident. These statistics are alarming and it is a national crisis."