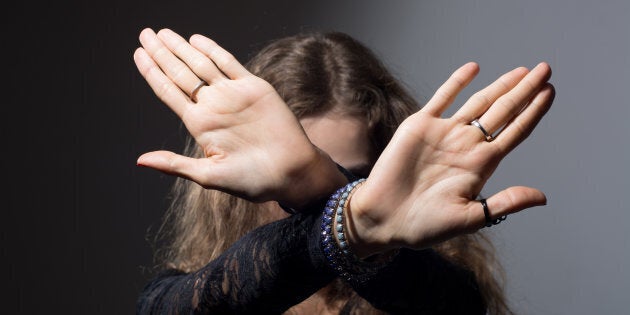 There is no doubt that there has been a rise in Australian media commentary on Domestic Violence in the last few years. Destroy The Joint commenced the Counting Dead Women Project in 2014, and Rosie Batty's appointment as Australian of the Year in 2015 generated a higher profile for issues surrounding Domestic Violence.
The brutal murdering of women by former partners in public spaces produced a sense of outrage, contributing to the national debate. Government funding announcements are now widely publicized, and political point-scoring is common. Domestic Violence is discussed on television programs and local radio stations.
Despite over 40 years of active campaigning, and millions of funding dollars, statistics continue to mount. More than one woman a week is murdered in Australia by a current or former partner; one in three women will be a victim of violence over a lifetime. The media stories tell of death, blood and bruises, national hotlines are publicised, reporting increases. Yet the problem persists. Are we missing something?
Mainstream media too frequently demands a simple story of good and bad, guilt and innocence, victim and perpetrator. Stories of assault and murder, which is where Domestic Violence can end, meet this need. Yet without a broader understanding of the context of these events, we cannot hope to alter the statistics. In the public mind, 'physical violence' and 'domestic violence' have become conflated, partly because the media tend to report the most extreme cases, and partly because endeavours to educate about physical violence in intimate relationships have largely been successful.
As a society, we need reminding that these relationships begin much like any other, in everyday ways that do not anticipate physical abuse. Typically, only after a relationship is secured by 'love bombing', does it become evident that the man has another side. As women raise questions or other forms of resistance to these changes, abusive men use all the social stories available to justify their behaviour -– and there are many of them -– including psychological harm from parents/ex-partners, minimisation and blame. In public, a man may remain socially charming, amenable, warm and easy-going; in private, increasingly petulant, jealous, demanding and dismissive of his partner's concerns. These behaviours are described as coercive control and they build over time within intimate relationships characterized as abusive.
By raising community awareness of common behaviours exhibited by men who are controlling –- before their behaviour escalates, as research demonstrates it will -– we can contribute to lessening the impacts of Domestic Violence for women and children. With greater community awareness, women are in a better position to make timely choices for safety –- and more likely to be believed -- when they are able to compare their experiences to those of hundreds of other women, whose testimony was used to develop the 'power and control' wheel.
The 'power and control' wheel, extensively used in the Domestic Violence field, is part of an integrated community response known as the Duluth Model. While the model has not been without detractors, it remains the departure point for interventions in the field worldwide, particularly among men's behaviour change groups. The wheel is an extremely accessible tool that systematically lists everyday behaviours men use in their efforts to control partner's lives, as reported by survivors of Domestic Violence. Examples include limiting involvements outside the home, threatening to commit suicide, harming pets and being the one to define men's and women's roles in the relationship.
While the rim of the wheel signifies 'physical and sexual violence', it is known that some men do not need to use these additional strategies in order to control their partners, where the use of these other methods alone are effective. The usefulness of the 'power and control' wheel is in demonstrating specific behaviours systematically used in controlling relationships. Coercive control is often overlooked as both a serious sign of danger and a torment to female partners, as researchers have found. The lack of widespread understanding and acknowledgement of the many ways in which Domestic Violence manifests contribute to a community failing to recognize such relationships, particularly in the early stages. Frequently, a survivor or perpetrator is first exposed to the information on the Duluth wheels when s/he attends a crisis support service.
In clichéd media stories that privilege non-contextualised physical violence, we are multiplying words about the issue without increasing knowledge. The Duluth Model has much to contribute toward raising community awareness of the specifics of coercive control that characterize these relationships. But it can only contribute where it is known. The media needs to play its part in reporting on the wider dynamics of these relationships before -– and/or beyond -– the murder of women and children.
__________________________
Visit www.respect.gov.au for more information on the campaign, and copies of the advertisements. If you or someone you know is impacted by sexual assault, domestic or family violence, call 1800RESPECT on 1800 737 732 or visit www.1800RESPECT.org.au.