President Donald Trump's old childhood home in Jamaica Estates, Queens is now listed on Airbnb for a mere $725 a night. Considering Trump reportedly called the White House "a real dump," maybe he'd like to check it out.
The listing says the home can fit up to 20 guests, as it has five bedrooms, 3 and a half bathrooms and a whopping 17 beds.
"Not much has been changed since the Trumps lived here, the kitchen is original and the opulent furnishings represent the style and affluence in which the Trumps would have lived," reads the description of the home. "This is a unique and special opportunity to stay in the home of a sitting president."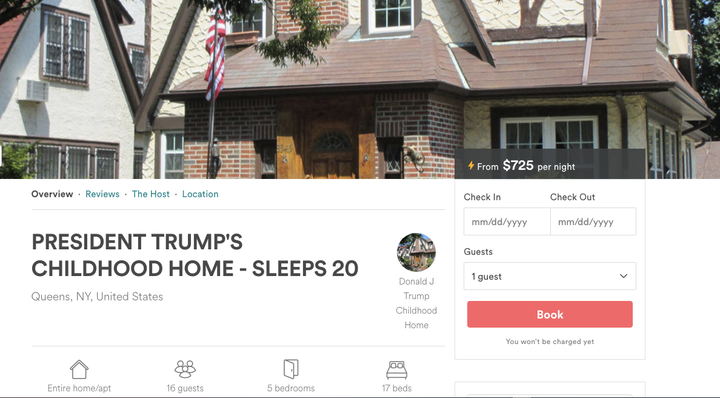 According to The New York Times, the house was built in 1940 by Trump's father, Fred C. Trump, and the president lived there until he was 4 years old.
The Airbnb listing makes it clear the house is not affiliated with the White House, President Trump or the Trump organization, but Trump still has a big presence in the house.
"There is a giant cut out of Donald in the Living Room, he is a great companion for watching Fox News late into the night," the owner noted in the listing's description. There is also a print and a few framed photos of Trump scattered throughout the house.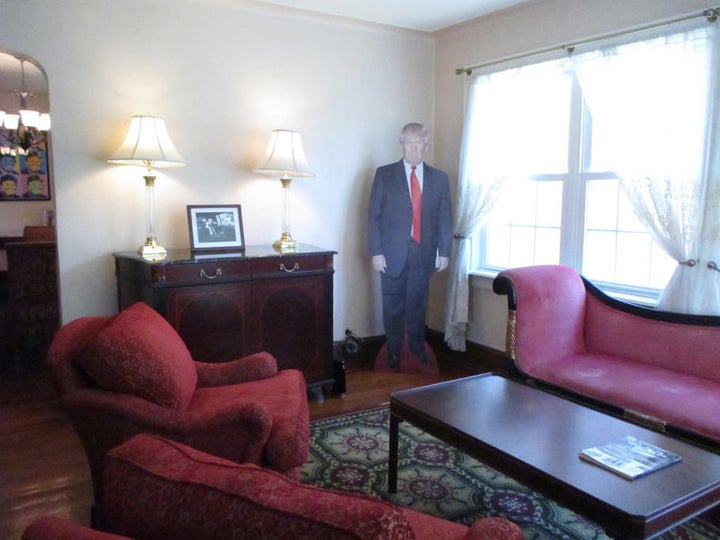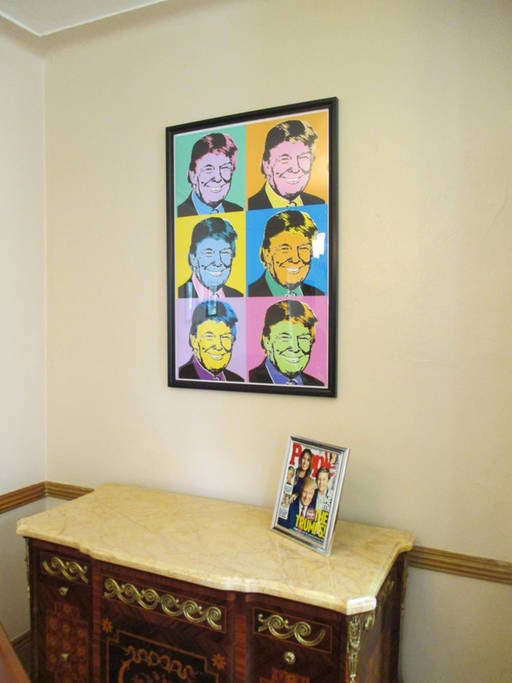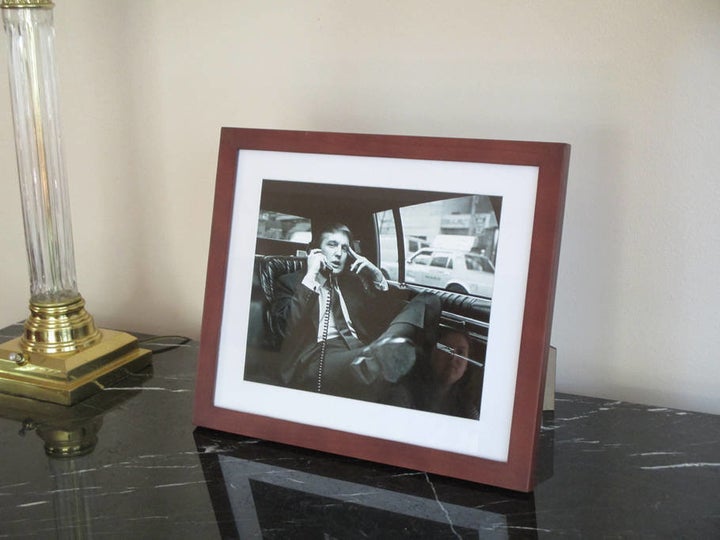 Airbnb verified the listing to HuffPost. According to Newsweek, the listing was also verified by Misha Hagani, principal of Paramount Realty USA, who sold the house to an anonymous buyer for $2.14 million in March.
"The operator of the Airbnb listing is someone I know and they contacted me to tell me that this is what their plan is," Hagani said.