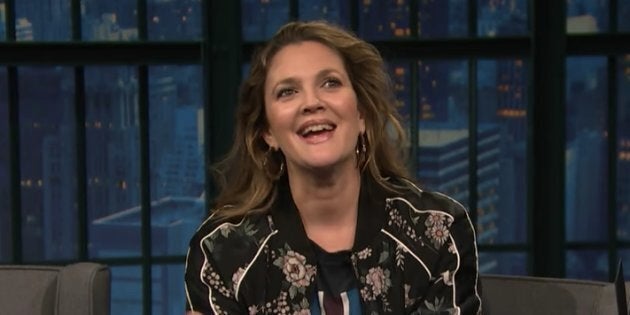 Stars ― they're just like us. They take their kids to Disney World. They give them cute character costumes. And they watch them have full-on meltdowns in public.
Appearing on "Late Night With Seth Meyers" on Thursday, Drew Barrymore talked about a recent trip she took to Walt Disney World with her daughters, 4-year-old Olive and 2-year-old Frankie.
The actress said her girls loved Disney World. "It was the best experience ever," she said. "I just had tears of joy seeing their joy."
Still, Barrymore cautioned, family Disney trips are not always sheer bliss. "If you've ever taken your kids to Disneyland or Disney World, it all ends at some point in mayhem," she told Meyers.
The host proceeded to share a photo of Olive having a meltdown at the park.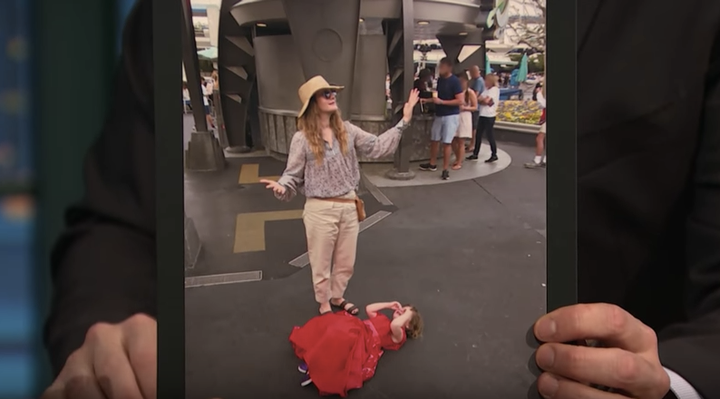 "In this case, she wanted to chase a duck or an egret. It was Florida, so some interesting bird ... maybe a Disney employee ― maybe not, maybe wild," the actress recalled. "But Olive was determined to catch it."
"And in hindsight, as a parent you have these revelations like, 'I should have let her catch it, because she either would have and been satisfied, or she wouldn't have been and been mad at the duck—and not her mom, who tried to stop her from chasing the bird,'" Barrymore added. "I say just let 'em chase it and see what happens."
The host then shared another photo of Olive throwing a tantrum at Disneyland in California.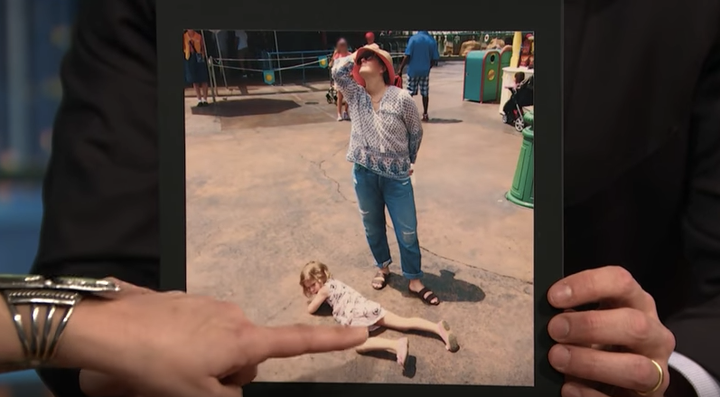 Barrymore said that meltdown may have been the result of skipping nap time. "You push it hard enough, because you're like, 'I'm here! Let's skip the nap! Let's go, go, go!'" she said. "You want to maximize it. This is how it always ends for me."
Meyers has a 10-month-old son, so he hasn't quite yet reached the tantrum phase. When the host asked Barrymore if kids give fair warning in advance of their meltdowns, she told him they tend to happen "at the most interesting times."
She explained, "You cannot predict. I think you should have like 10 consistent tools in your arsenal. It's either the tender loving approach or the 'I'm very serious' approach."
In spite of all the meltdowns, Barrymore is still a strong proponent of family Disney trips. She ended the segment telling Meyers, "You have to bring your kids to Disneyland! They're gonna love it!"