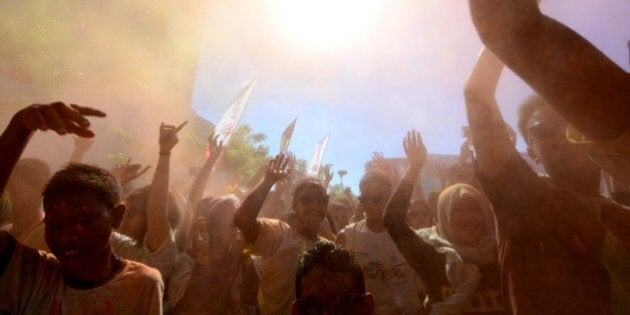 Before parents send their kids off to Schoolies, they probably want to have 'the drug talk' but what if said parents have no idea about pingers, choof and fitness drugs like peptides?
The author of Parent Guides' booklet Drugs101 said even savvy parents didn't have the slightest inkling into today's drug culture.
"Kids have been planning Schoolies all year and they want to go and have fun but thousands of parents out there that are s***ting themselves," Parent Guides editor Eileen Berry said.
"Parents who were not a part of drug culture have no idea what's going on out there and they don't want to look like they're clueless around their kids.
"Then parents who might have dropped an 'e' at a party or smoked a joint might think they know what's going on but 21st century drug culture is completely different."
Berry said scoring drugs was not the process it used to be when parents were young.
"The 21st Century drug dealer -- what do they look like? It's mobile phones, websites. It's not heading to the sleazy corners of Kings Cross any more, it's hanging out with your peers."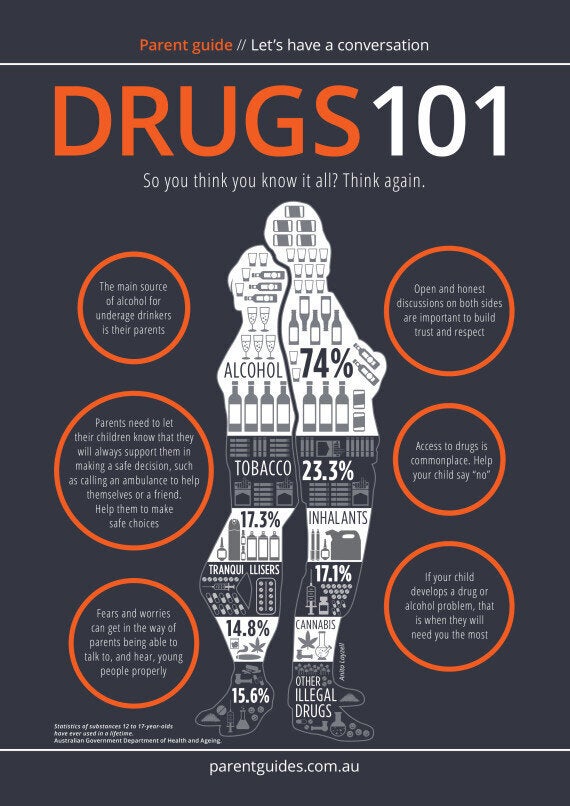 "It's always changing too, we go back every month and make sure we've got the right slang," Berry said.
"The slang a 16 year old uses is different to a 17 year old."
Berry said the best thing parents could do was to encourage safety.
"I want parents to get informed, to know what the drugs are, how they're taken, what the dangers are and have that conversation with their kids," Berry said.
"If parents just said that every night, a group needs one person why has had no alcohol or drugs. Just one person, so if things go really badly, they can call Triple Zero and tell the ambulance officers exactly what they've been doing all day and night.
"The most important thing is safety."
* For the record, 'pingers' is slang for party drugs like ecstasy, 'choof' is slang for marijuana and peptides are naturally occurring amino acids that create protein but many types of peptide have not been cleared for safe human use.