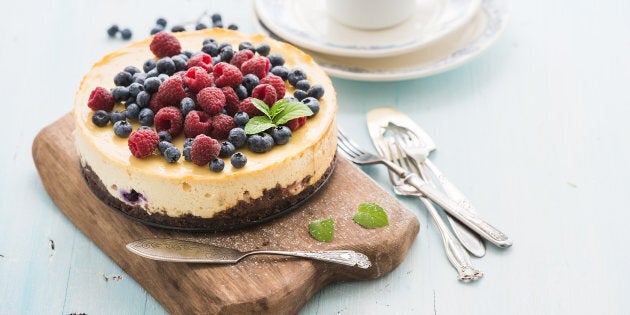 If you love cheesecake but think it's too hard to make at home, it's time to try this easy New York baked cheesecake.
While there are many variations of cheesecakes -- chocolate, peanut butter, lemon meringue, white chocolate, no-bake -- you can't beat a simple baked cheesecake with a buttery biscuity crust.
This silky smooth, rich recipe from Jillian's Cakery starts with a two-ingredient crust which is baked until golden brown. Then it's time for the cheesecake filling with cream cheese, vanilla, sugar, pouring cream and sour cream (necessary for adding a fresh tanginess and moisture).
Bake in the oven, allow it to set, and your New York baked cheesecake is ready to go. Try the recipe below.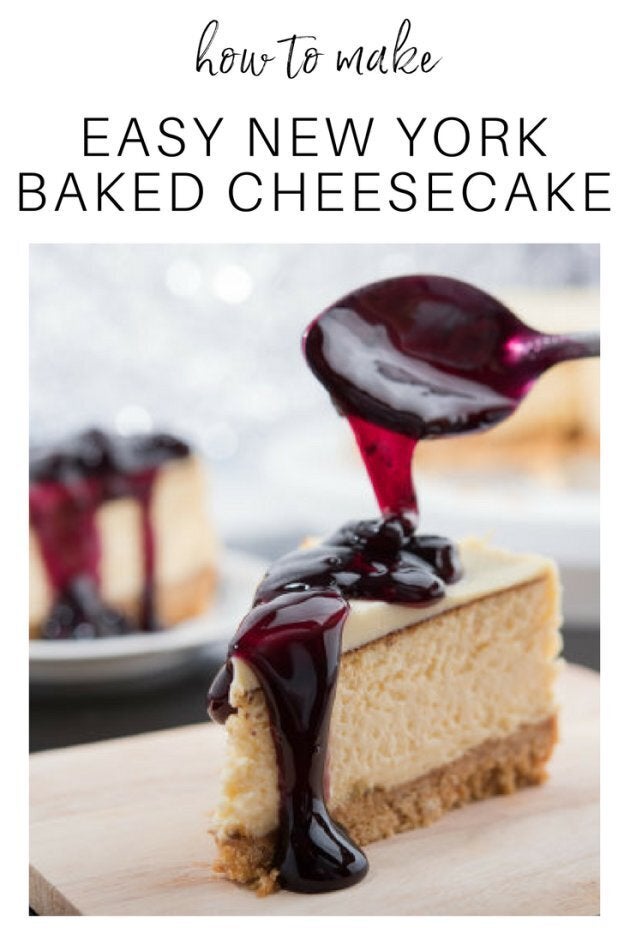 INGREDIENTS
300g sweet biscuit or Nabisco Graham Crackers, crushed into crumbs
65g butter, melted
700g cream cheese
300g sour cream
200g sugar
75ml fresh pouring cream
10g vanilla bean paste
2 eggs
4 yolks*
METHOD
Preheat oven to 180°C. Line the bottom of a 23cm (9 inches) round springform pan with baking paper.
Mix the sweet biscuit crumbs and melted butter until it resembles moist sand. You should be able to clump it together in your hand. Press the crumbs evenly on bottom of the pan and up 1cm on the sides.
Bake for 15 minutes or until golden brown and cool completely. Wrap the bottom of your springform pan with several layers of aluminium foil to prevent water from soaking into the bottom of your cake while baking in the water bath.
Prepare a high-sided roasting pan with warm water.
Turn your oven down to 150°C.
In your stand mixer with a paddle attachment, beat cream cheese and sugar/flour mixture on medium until smooth and creamy. Scrape your bowl often to ensure it mixes everything thoroughly or it could become lumpy.
Add sour cream, beat again and scrape bowl. Add eggs and yolks, one at a time, beat and scrape bowl well after every other addition. Lastly, add vanilla paste and fresh cream.
Pour your batter onto the cooled cheesecake crust.
Bake in a water bath for two hours, or until the middle looks like a tight drum. Turn off oven and rest the cheesecake in the oven for an additional one hour. Refrigerate overnight to set.
Tip: swirl a tangy fruit coulis or salted caramel sauce into the batter before baking for a delicious surprise, or on top for a visual feast.