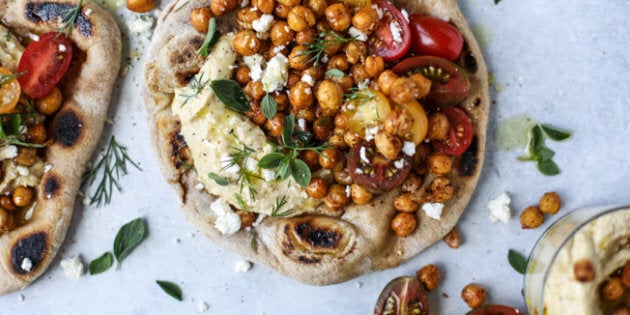 It's a new week which means we can collectively forget about the pizza, burgers and booze we just consumed over the weekend and set healthy intentions for the week.
That starts with a healthy breakfast all the way to the end of the day with a nutritious dinner. But if you don't have much time in the evenings (or don't want to faff about in the kitchen for too long), then you need some quick dinner recipes up your sleeve.
These seven easy, quick, healthy and delicious recipes are perfect for weeknight dinners and will help you stay on track -- hey, maybe even through the weekend.
1. Crunchy roasted chickpea pitas
If you prefer minimal prep, these crunchy roasted chickpea pitas are the answer. Simply buy wholemeal pita bread, roast some chickpeas with spices and assemble your pita with hummus, cherry tomatoes, feta and the roasted chickpeas. So easy, so delicious.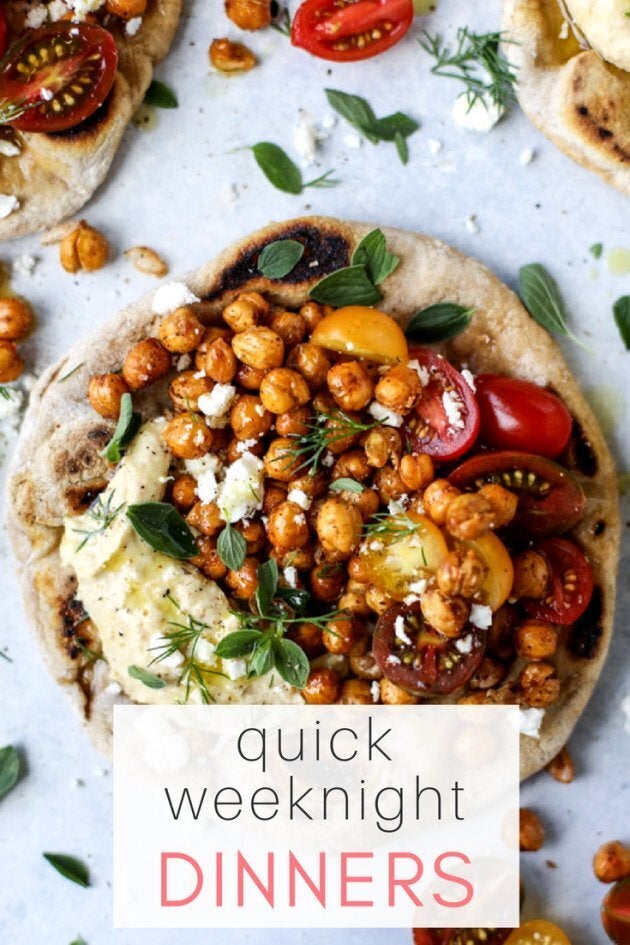 2. Pea pesto pasta with sundried tomatoes and rocket
Pasta lovers, try this healthy pesto pasta made with basil, peas, garlic and pine nuts. Stir the pesto through fusilli (go for wholemeal), sundried tomatoes and rocket. Make a batch and take it for lunch the next day.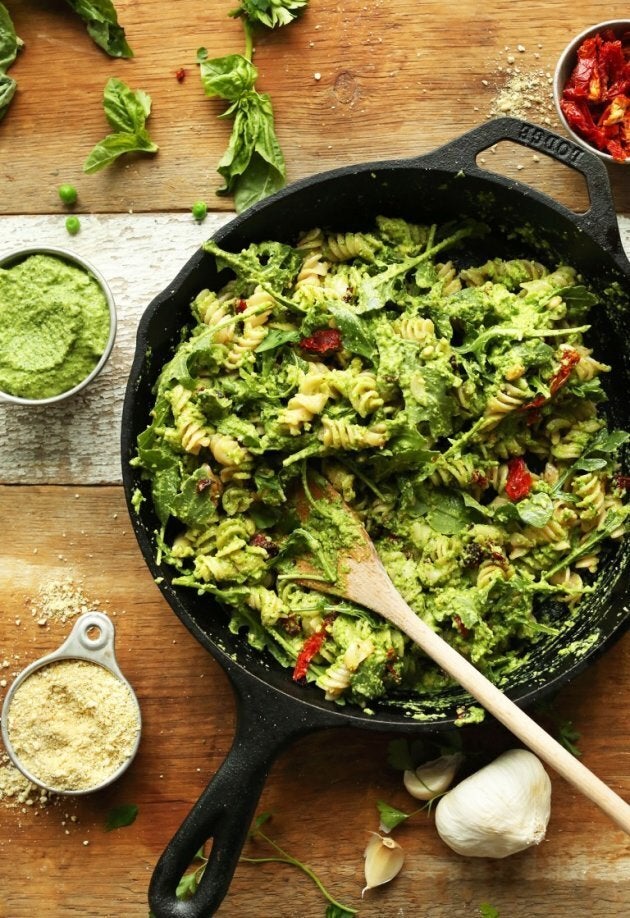 3. Green salad with prawns, beetroot, sweet pecans and goat cheese
This fresh low-carb salad is ideal for evenings when you just want something light. Packed with lemony prawns, goat cheese, pecans and marinated beetroot (aka beetroot from a tin), this salad takes under 10 minutes to whip up.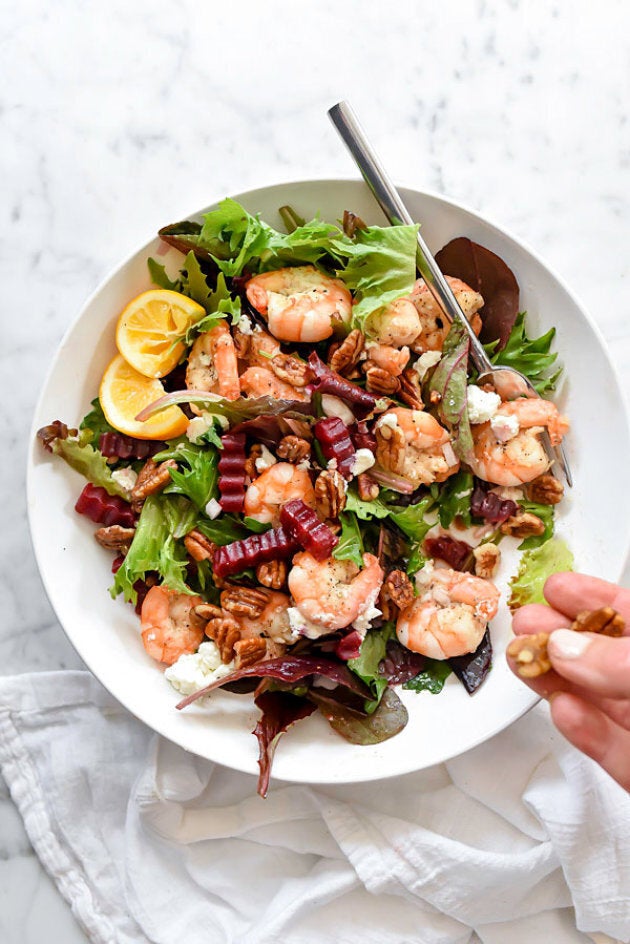 4. 30-minute salmon caprese skewers
Get your omega-3 fix with these delicious salmon caprese skewers -- layered with cherry tomatoes, fresh mozzarella and basil, and finished with a balsamic glaze. Put on some brown rice while you make these and you have yourself a meal.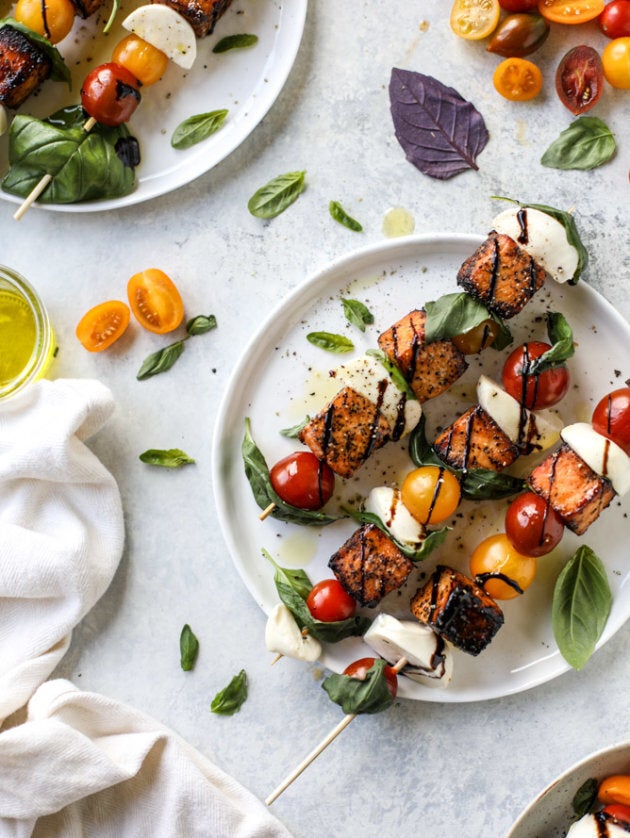 5. Sweet potato cauliflower curry
For a more comforting weeknight dinner, this 30-minute vegan sweet potato served with Indian-spiced cauliflower is a delicious option. You can serve the curry with naan bread or brown rice, or skip them and enjoy the dish on its own.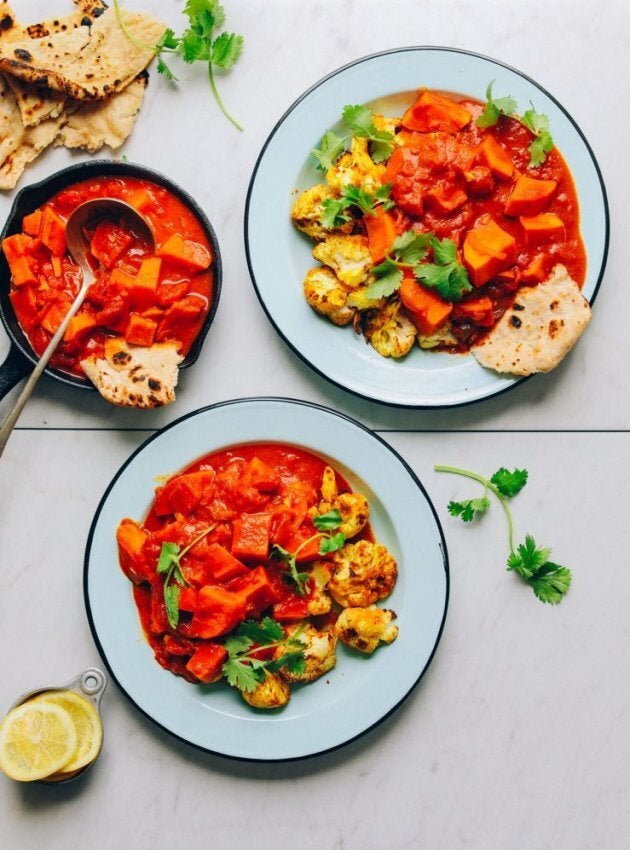 6. Greek pasta salad with cucumber and artichoke hearts
This fresh salad is packed with flavour thanks to tangy feta cheese, olives, artichoke hearts and a herby dressing. All you need to do is pick up some jarred Greek ingredients from the supermarkets, cook your pasta (again, go for wholemeal) and mix it all together.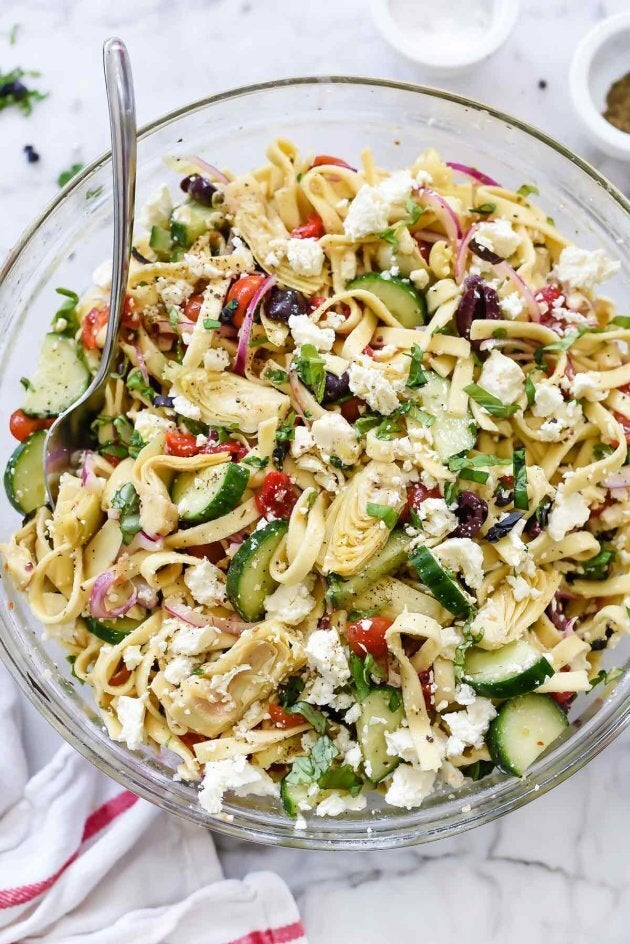 7. Chicken avocado salad with peanut dressing
This salad is packed with such delicious elements you'll forget it's salad. Picture paprika chicken brushed with a honey peanut butter glaze on top of a bed of a cabbage slaw mix, finished with avocado, cucumber and chopped peanuts.