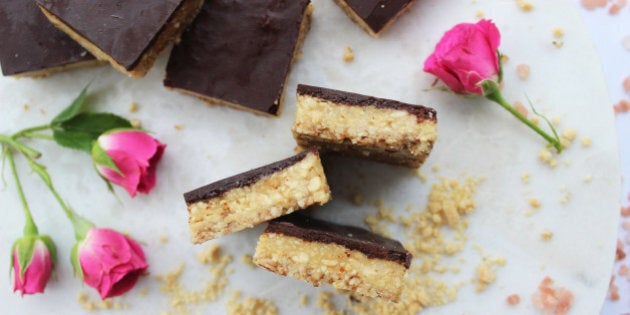 Eating disorders affect about one in 20 Australians, both men and women, of all ages and backgrounds, with around 15 percent of Australian women experiencing an eating disorder at some point during their life.
Eating disorders can include -- but are not limited to -- anorexia, bulimia and binge eating disorder.
One Australian woman who overcame an eating disorder is Charlie De Haas, a previous fitness model who dealt with years of self-hate and body dysmorphia, followed by a severe eating disorder.
"I've had a love-hate relationship with my body and that feeling of just never being good enough for most of my adult years," De Haas told The Huffington Post Australia.
As a sponsored fitness model, De Haas felt an overwhelming pressure to stay 'fit', leading to severe dieting and excessive exercise.
"This meant restrictive dieting, a low body fat percentage and a physically demanding training schedule," she said.
"I looked in the mirror and hated what I saw. I would diet and practically live on chicken and greens. Then I would change my tune and binge eat on everything bad until I eventually threw up. I would restrict myself, binge and beat myself up mentally and physically by over-training. And repeat.
"One night, I devoured a block of chocolate, a Macca's meal, a tub of ice cream, a packet of large size chips and dip with no sense of what I was doing. I hated myself, but then I'd go and over-train to make up for it."
As a result of not eating properly and training for hours to "compensate", De Haas finally experienced Adrenal Fatigue. It was at this point she realised she had to make a change, and she began studying Integrative Nutrition and worked on getting better.
"I used to hold seminars and make treats as a way to show people how healthy eating can actually be delicious," De Haas told HuffPost Australia. "Someone told me I should sell them, so I did."
De Haas founded and now runs Clean Treats, with her bliss balls and slices stocked around the country. She has also moved away from dieting and more towards self-love.
"It's taken me 32 years to feel the very best I have ever felt -- by not dieting," De Haas said.
"I released the pressure and started to take the time to mindfully eat, asking myself: 'What do I need?' and 'How do I want to feel?' Not just, 'What do I want?' We need to stop and ask ourselves these questions when we choose our meals.
"Food can be a distraction. We eat emotionally to feel 'full', or we can use overeating as a form of self-sabotage because we don't feel we deserve to feel good, or as a form of avoidance to deal with stress (believe me, I know).
"It took me years to get back to 'normal'."
De Haas's Clean Treats is about treating yourself, while being nourishing at the same time. The treats are free of refined sugar, preservatives, dairy and gluten.
"Take your time to treat yourself, make it a little self-love moment. Step away from your computer, sit outside, have a herbal tea, breathe, take a time-out," De Haas said.
To help you create a self-love moment, Charlie De Haas has shared three delicious sweet treat recipes.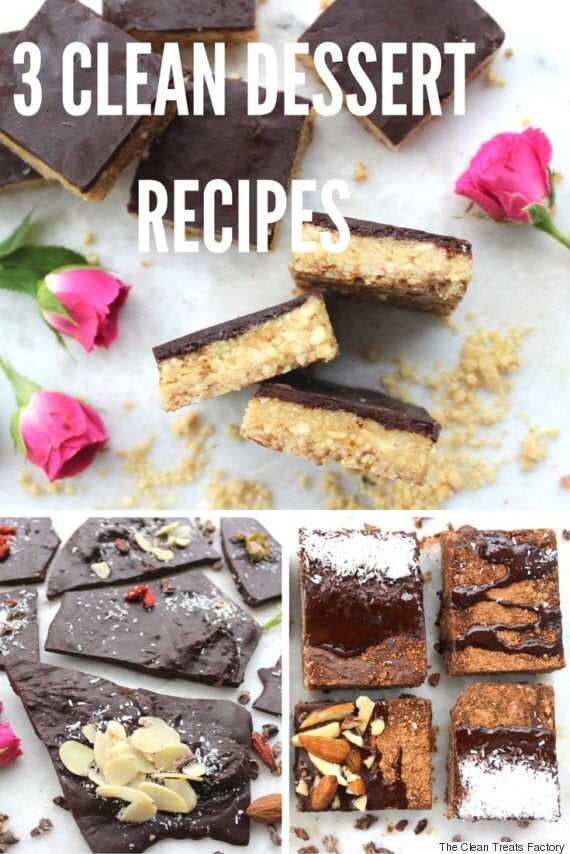 1. Cacao Coconut Protein Bars
5 serves of 30g (150g) natural raw protein
2 cups ground sunflower seeds
1 cup desiccated coconut
1 cup cacao powder
1 cup cacao butter*
½ cup rice malt syrup
Add all dry ingredients into a mixing bowl. Heat the cacao butter until a liquid and add to the dry ingredients. Add rice malt syrup and mix until evenly mixed.
Line a medium sized baking tray (approximately 12cm x 16cm) with baking paper.
Spread mix evenly in the baking tray. Dress with desiccated coconut, or drizzle with chocolate.
Refrigerate for 30 minutes. Cut into bars or squares and serve.
*Cacao butter can be substituted with coconut oil, but the bars must then be stored in the fridge.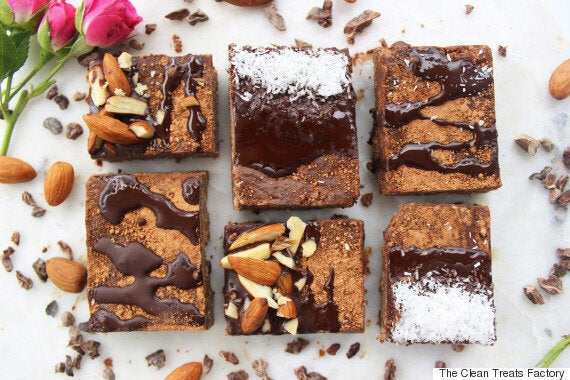 ¼ cup rice malt syrup
1 cup cacao powder
1 cup cacao butter
Toppings of choice
Heat cacao butter until a liquid. Add cacao powder and rice malt syrup, mix evenly. Allow to cool for 10 minutes.
Line any size baking tray with baking paper and spread the chocolate mix evenly.
Use any toppings you like: roast almonds, goji berries, coconut, Himalayan sea salt, pistachio, etc.
Place in the freezer to harden for 30 minutes before breaking or cutting into bite sized pieces.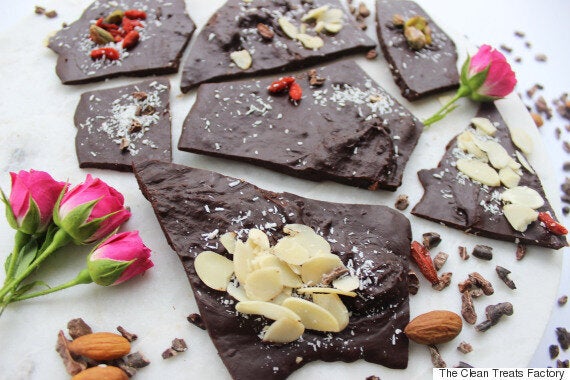 3. Choc Peanut Butter Slice
1½ cups almond meal
1 Tbsp rice malt syrup
1 Tbsp coconut oil
2 cups crushed peanuts or natural peanut butter
¼ cup rice malt syrup
¼ cup coconut oil
Pinch of Himalayan sea salt
¼ cup rice malt syrup
1 cup cacao powder
1 cup cacao butter
Line a medium sized baking tray (approximately 12cm x 16cm) with baking paper.
Heat coconut oil into a liquid. Mix base ingredients until thoroughly combined. Press into the base of the baking tray until the base is covered. Put the base in the freezer.
Mix centre ingredients and press onto the base, then return to freezer.
Heat cacao butter and add cacao and rice malt syrup. Mix thoroughly, then pour over the base evenly.
Return to the freezer for 30 minutes before cutting.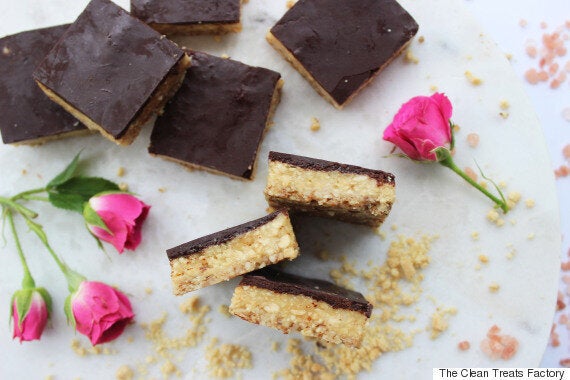 If you need help in a crisis, call Lifeline on 131114. For further information about depression, contact beyond blue on 1300224636 or talk to your GP, local health professional or someone you trust.
If you, or a family or friend, are affected by an eating disorder, call The Butterfly Foundation support line on 1800 33 4673.