As rescuers intensively scour the Great Otway National Park around her Aireys Inlet residence for her whereabouts, the 43-year-old mother of three remains missing five days after she was last seen on Saturday, September 30.
And while the search area has been scaled back from a 20km radius around her house -- including nearby bushland, beaches and cliffsides close to the Great Ocean Road -- to just a 300m radius, it's the timeline and nature of events leading up to and after her disappearance that really makes this story so peculiar.
So what do we already know? Let us fill you in.
While the details of Curry's movements prior to her disappearance remain unclear, she was reportedly last seen on the night of the AFL Grand Final on Saturday, September 30 at her Aireys Inlet home.
Her husband and children -- who are aged between seven and 12 -- had all travelled to Melbourne to attend that sporting event and, earlier in the day, it has been claimed that the keen marathon runner sent the Herald Sun a text message around the time the match started.
It is believed she watched the Final with a female friend before a separate neighbouring couple then came to visit Curry at her home later on in the night, also leaving together.
The female neighbour of that couple is then thought to have returned to Curry's home at around 10:30pm to discuss what has been described as a "personal matter" -- this is also believed to be the last moment the mother was seen as she prepared to get into bed.
Her mobile phone has also been reported as being detected by local mobile phone towers from the residence on Saturday night.
Initially, theories were floated that Curry may have gone for a run during the night along familiar bush tracks near her home, however police have since ruled that out -- although the possibility of her having done so on the following morning still remains.
Her family then returned from the Grand Final during the day on Sunday to find Curry, the family dog and her mobile phone missing. Her dog was later found wandering around the local streets around 6pm on Monday, leading to hopes that Curry would be found soon too but there is still no trace of her.
Fairfax has also reported that there were no obvious signs of a break-in or scuffle at the home following Curry's disappearance and her bank accounts have not been touched.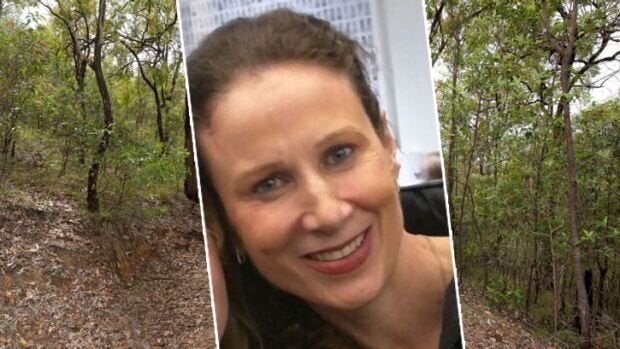 Since the alarm was raised on Sunday, more than 100 volunteers and members of emergency services, the SES, the Country Fire Authority (CFA), Parks Victoria and Victoria Police Mounted Branch, Water Police and Search and Rescue have gone about looking over bushland, walking tracks, beachsides and cliffs within a 20km radius of the Aireys Inlet home.
As the search ramped up, the inspections also included a police helicopter scouring over the area, police officers examining empty houses and sheds and water police looking over nearby creeks and beaches.
Inspector Peter Seel said that search parties had examined many tracks more than twice and were still left at a loss for signs of where the mother may be.
"Unfortunately we just haven't been able to locate this lady. So, we've gone a radius of 20km from Aireys Inlet," he said.
"We've covered a lot of the tracks two and three times. We've had the Mounted Branch go along at a bigger height.
"They're looking for a person, obviously, but also things like clothing, footwear, mobile phone. Anything that would link her to that area."
And while that seems positive, Seel also told media that due to the harshness of the local bushland and the possibility that Curry may be stuck somewhere nearby to her home and still alive appear grim.
"Unfortunately the best medical advice is that if she is in the bush that the chances of her being alive are very remote," he said.
On Thursday, the search was ultimately scaled back following another full day of investigations after rescue parties were still unable to come up with any concrete answers.
Now, the official search area has been wound back to just a 300m radius around Curry's residence, with authorities to resume looking at 9am on Friday morning.
On Wednesday, Seel also confirmed that local police are looking at setting up "an information caravan" on the Great Ocean Road over the weekend to appeal to local residents who may be able to assist the investigation.
"We'll have a detective and another uniform member in there on Saturday and Sunday," he said.
"We're asking for anyone that may have some information to please call in and speak to the members. We're trying to glean some more information, as much information as we can."
On Tuesday, David Curry, Elisa's husband, made an emotional appeal to the public to come forward if they know anything about the disappearance of his wife.
David Curry, who heads of regulatory and corporate affairs at the Australian Leisure and Hospitality Group, urged anyone who has seen his wife to call police.
"I, my kids, we just want her to come home," Curry told the media.
"Elisa if you're out there can you please contact us? If anyone has seen anything or heard anything, can you please, please call police, please call triple-zero."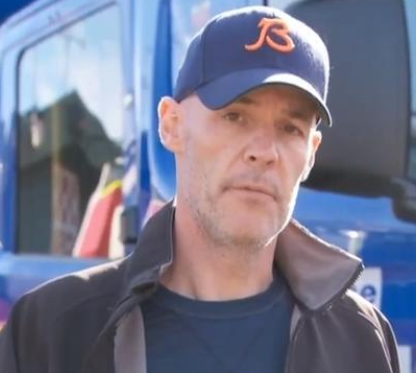 Further to that, Seel also told media that the husband and also Curry's three children are struggling with coming to terms over the disappearance.
"The family are really struggling. I spoke to the husband yesterday and I'm going back shortly. He tells me that the children are doing it hard," he said on Wednesday.
"He's trying to be strong for them, but he's also obviously very worried."
Curry is described as Caucasian, about 167cm tall, with an athletic build, brown eyes and brown shoulder-length hair. It's not known what she was wearing when she disappeared.
Anyone who sights Elisa or has information is urged to contact Triple Zero (000).