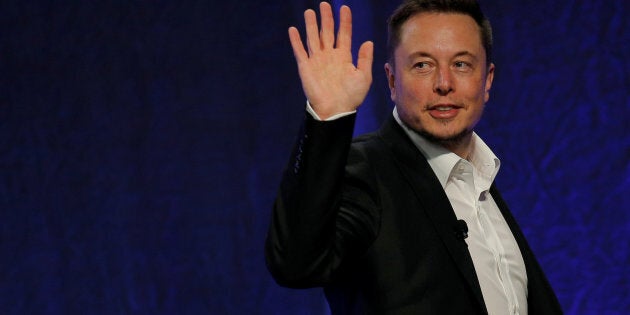 Tesla founder and billionaire boss Elon Musk has revealed construction on the world's most powerful lithium iron battery has hit the halfway mark.
Musk has boldly pledged to build the huge battery in South Australia within 100 days or it's free.
The deal for the 100 megawatt battery was signed on Friday, kicking off the start of the 100-day deadline for Tesla to complete construction of the huge power storage unit.
US-based Tesla, best known for its cutting edge electric vehicles, will operate the massive battery on behalf of French wind farm developer Neoen at an estimated cost of $50 million to the SA government.
But the government only pays if Musk can deliver the project on time.
"The interconnection agreement has been approved by Australian Energy Market Operator (AEMO) and has just been signed," Tesla said in a statement.
"Tesla and Neoen now have 100 days to complete the largest lithium-ion battery storage project in the world. It will help solve power outages, reduce intermittencies and manage summertime peak load to support the reliability of South Australia's electrical infrastructure."
Tesla said the bold project would provide enough power for more than 30,000 homes, equal to the number of residences that lost power during the blackout period last year.
Under the deal with the tech entrepreneur, Jay Weatherill's Government will use the battery to help prevent load-shedding blackouts following ongoing power issues in the state.
On Friday, Musk visited the South Australian town of Jamestown where he said construction was already about 50 per cent complete.
"It's not fully done yet but roughly at the 50 megawatt level, I would havethat done in two months, it pretty mind-blowing," Musk said.
The battery's construction was prompted by a series of electricity woes in the state, including a statewide blackout when a big storm brought down transmission lines a year ago.