Managing emails in 2017 has practically become a 24/7 job. With your inbox readily available on your phone, tablet and even your watch, it's never been easier to work around the clock.
On one hand, it's a time of enormous technological innovation. On the other, we are seeing more and more people burn out on the job as the expectations of employer, employee and client are being raised to the near impossible.
"Multitasking literally drains the energy reserves of your brain and the brain is hardwired to only do one thing at a time," Shannah Kennedy and Lyndall Mitchell of The Essentialists tell HuffPost Australia.
"In our coaching practices and speaking to major corporate companies, we see this feeling of (being overwhelmed) is at epic proportions as people can now work 24/7 and their emails never seem to end."
So how do you manage your emails without turning into a robot which never switches off?
Eliminate distraction
In order to stop emails infiltrating every aspect of your life, Kennedy and Mitchell said it's important to establish some clear boundaries -- even at work.
"Set up a distraction-free work zone and turn off pop-ups and pings before they have a chance to interfere," they say. "That goes for work screens of all kinds and any personal devices you have at your desk.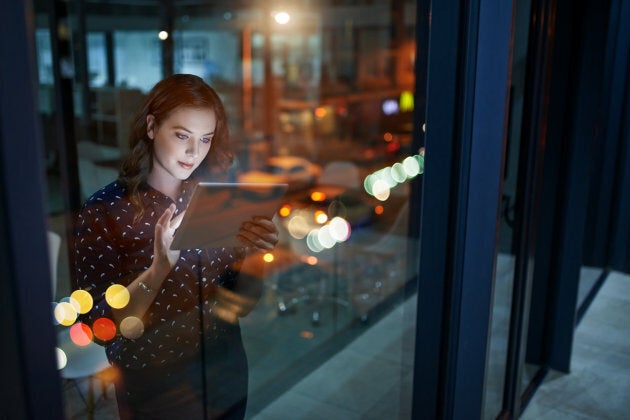 "Put your phone away when you're socialising or sitting down to dinner. If you must be available -- say, in case your kids have an emergency -- create a special ringtone that'll help you ID when important calls are coming in."
They even recommend hosting device-free meetings so attendees can focus on the task at hand, rather than checking their emails constantly.
"Ask everyone to put their laptops and phones on a table off to the side and set each person up with a note pad, pen and agenda, if you haven't emailed one ahead of time."
Create designated 'emailing' time
Of course, email is part of modern working life and no one can escape from that looming inbox forever. But according to Deb Hann, founder of Uber Cool School, the key is to do so on your terms.
"Depending on the industry or work you do, you can work out the best times for you to attend to your emails," Hann told HuffPost Australia.
"One of the companies that I work with, they call it 'trail time' -- so essentially addressing those email trails -- and everyone in the office does that in the first 30 mins of every day.
You own the technology, not the other way around.Deb Hann
"At the end of day, this same company has a similar philosophy, kind of like doing that last lap of the block before they walk out the door."
It's a principal Kennedy and Mitchell are also on board with, noting, "This is far more effective as we give ourselves a designated amount of time to attack emails, and in between we can actually get projects done without distraction".
To allow people to know the times you are accessing your email, it can also be helpful to include a note in your signature explaining when you're most likely to be checking in.
Remember you're in control
"You own the technology, not the other way around," Hann said. "You own the email platform and you get to set it up in a way that suits you and is respectful of your time.
"We teach people how to treat us, and we do it so insidiously with email. If you send someone an email and they response in a nanosecond the first time, it instantly set up an expectation that it's going to be like that all the time.
"Then the person who was so quick to respond has essentially created a rod for their own back."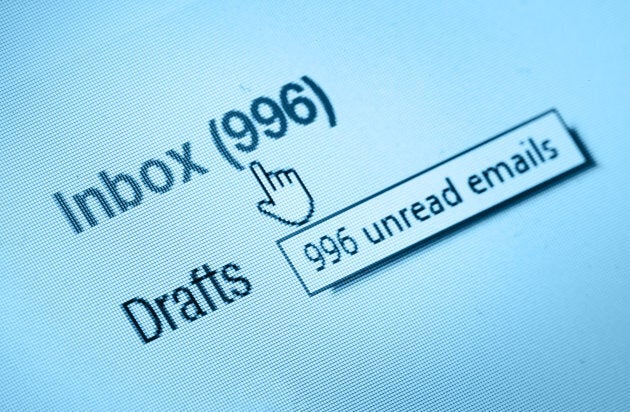 Use other communication platforms
There are plenty of other ways to communicate with, say, your colleagues rather than a giant email thread.
"When it comes to other communication platforms, things like Dropbox or OneNote can be specific to people involved in that project," Hann said. "That can help with prioritising and managing communication."
Unsubscribe
Who else is subscribed up to a number of mailing lists that no longer (if, ever) read?
"We declutter other ares of our life but do we declutter our emails? Especially with all these free downloads that request you subscribe to things when you sign up initially," Hann said.
"Do a simple unsubscribe in your email search, and it will bring up everything you subscribe to. Then unsubscribe to anything which is no longer relevant."
Click below to subscribe to the Refresh podcast by HuffPost Australia on iTunes.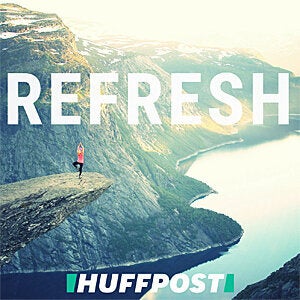 ALSO ON HUFFPOST AUSTRALIA