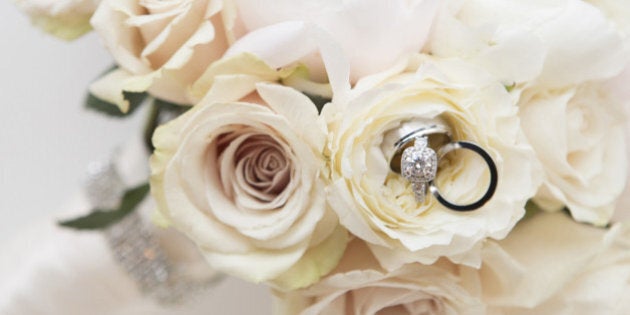 If you mention baguettes to the average guy he will probably assume you're referring to lunch, not a particular cut of diamond. It's little wonder then that the world of engagement rings can be daunting. Add to that the retail pressure of browsing in-store and it's enough to put a guy off popping The Question all together.
With that in mind (or, perhaps you and your guy plan to design or shop for The Ring after you've said Yes), we've rounded up the best Instagram accounts to follow for ultimate engagement and wedding ring inspiration. From there you can shop, or get an idea of what you like to design your own.
No traipsing the shops necessary.
The Australian jewellers IG page has close to 200k followers. Warning: you might need sunnies to look at it.
This Sydney based luxury jeweller features a huge selection of engagement rings on their account, and they're all next level.
Based in L.A, Gibson's designs are anything but ordinary and her style is quickly becoming her unique signature.
Based in Sydney's eastern suburbs, Matthew Ely became a jeweller after following in his father's footsteps. His designs are beautifully unique.
Aussie wedding blogger Georgie features the prettiest rings on her page, plus other stunning wedding ideas.
This cute account curates the best and most unique proposal stories, rings included.
The Australian magazine bible for all things 'wedding', this account features DIY ideas, pretty inspiration and yes, lots of rings.
A wonderland indeed. This Aussie account (and website) is the ultimate for rings, gowns and everything in between.
With an online (only) store launching soon, Rock Her Jewelry is current a place for inspiration, and not just on rings, either.