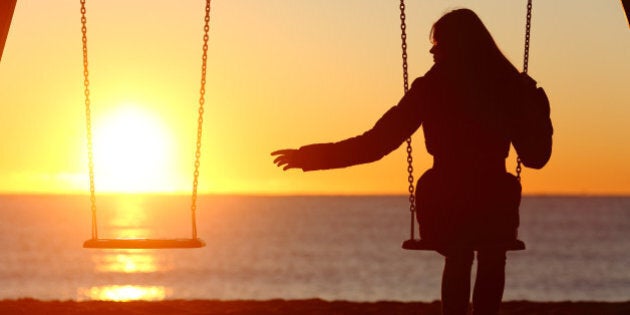 Simply put, there are two very important ingredients you need to succeed in life and in business/career.
Now, there are many abilities, characteristics and traits that contribute to your success... resilience, intelligence, energy and work ethic, to name just a few. But all of these will be undermined if you don't have the two key ingredients that cover how you spend your time.
Women often feel they need to be socialites or extroverts in order to be successful, or at least to have a chance of being successful in business or life. Hence, they feel they need to be frequenting events, always around people and the talk of the town.
This isn't the case at all. In fact, in order to be successful you need two distinct -- but crucial -- abilities.
1. Enjoy your own company
The most successful people are 100 percent comfortable with their own company. These types of people never feel the need to fill in their time with time-wasting activities like irrelevant social superficialities, business events or trash TV.
Instead, they are calmly focused on achieving their tasks. This gives them time to think, brainstorm, make decisions and plan ahead. For every minute spent alone, they are one step ahead of anyone else who feels that alone time is time wasted.
The term FOMO (fear of missing out) is not relevant for these people. They know what they are missing out on, and are quite comfortable focusing on success instead.
Whether it is a meeting, party or an event, successful people have an ability to make the most of it. This starts with deciding which events and meetings are strategically aligned with their goals.
For example, successful people may be invited to an amazing event, but would politely decline if they know there is no way their brand or quality of life would benefit. Once they do decide to attend an event, they always have an unwritten strategy for what they intend to achieve. Every single conversation would be worthwhile, and connections are made before and after the event.
When it comes to meetings, the most successful people know when to keep them relevant and short. Whether the meeting is 10 minutes or an hour, each minute is effective. They find out what they need to find out without wasting the other persons time.
If you don't feel like you have the above criteria, try implementing the following in your everyday life bit by bit until you have a pattern:
Reduce social activities to once a week. If you are the girl everyone invites out or you are up for a good time all the time, cut it back. This will force you to socialise with quality people and force you to spend more time in your own company.
Accept that you don't have to go out every Friday/Saturday night.
Rigorously review every business-related event. Ask yourself if it will add value to or take away from your brand.
Only accept meeting invitations or schedule meetings that are defined and good quality.
Never tell people you are spending time alone. Learn to appreciate the fact you are in no way obligated to tell anyone anything about why or why not you do something. Keep the mystery about you.
If you get distracted when you're alone, turn your social media or phone off and schedule in every 30 mins to check it.
Remember that being seen is one thing, although being seen at the right places is more important. Just like quiet time, focusing on achieving your goals (regardless of what people say or think) is more powerful than watching trash TV or going out socially for the sake of it.