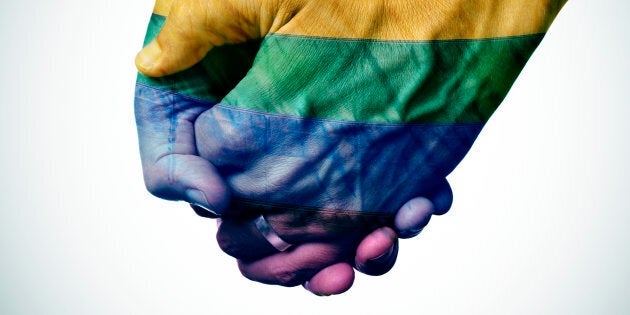 As you've no doubt heard, the government has recommitted to its plebiscite policy before voting on same sex marriage. So, unless a legal challenge is successful, we're headed toward a public vote via a postal plebiscite on marriage equality before the end of the year.
The government announced on August 8 that, after legislation for a plebiscite to be conducted at regular polling places was voted down again (as it was in November last year), the government would commit to a postal plebiscite, with mail forms to arrive in letterboxes from mid-September.
That's just three days away. You've only got until August 24 to get all your details updated with the Australian Electoral Commission before enrolments close.
Unlike an election, the AEC won't be running the plebiscite. The government confirmed that the Australian Bureau of Statistics -- you may remember them from such successful ventures as the #CensusFail -- will be in charge of the votes.
However, if you've moved house or changed your details recently, or have turned 18 recently and haven't enrolled at all, you'll still need to work with the AEC to ensure you're eligible to vote.
In the leadup to the last federal election in July 2016, almost one million Australians weren't enrolled to vote, including 380,000 of them in the 18-25 age bracket -- nearly 18 percent of all people in that age group, compared to around six percent of the general population.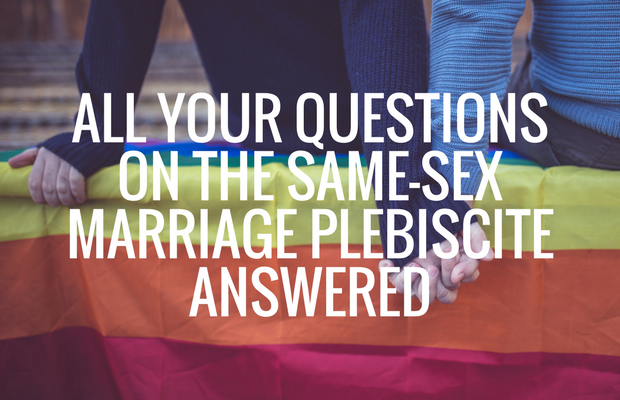 An advertising blitz saw that number of unenrolled young people drop dramatically, but more than a year on, there will be many more people who have become old enough to vote and now need to enrol, or who have moved home, changed their name or updated their details enough that the AEC needs to be informed.
A big publicity push from marriage equality advocates has seen a huge surge of enrolments and updates to details as people clamour to ensure they will get a say in the postal survey. You can check your enrolment status, and change your details if you need to, on the AEC's website.
An AEC spokesman told HuffPost Australia the process for updating details was "almost instantaneous", so as long as people worked to update their details before August 24, they wouldn't miss out on voting in the plebiscite.
Missing in this debate so far, of course, is the possibility that no plebiscite occurs at all. The postal survey has already been met with a legal challenge from marriage advocates and human rights lawyers. There's a real possibility that, at the end of this all, we'd still be left without a plebiscite.
Even in that case, you're probably still best to take this opportunity and handy reminder to update your details or to enrol anyway -- with the state of our federal political system, who bloody knows when we might have another snap election?
A new enrolment needs "evidence of your identity" such as a driver's licence or Australian passport, "or have someone who is enrolled confirm your identity".
"The AEC also requires you to enrol at an address you've lived at for 30 days, so you need to be confident you have lived at a location for that time," he said.
"There are ID requirements, but there are people who don't have the required identification and we understand that, so you can have a third party who is on the roll to do it with you, and they can declare that you are who you say you are."
Anyway, get onto it quick smart. Click here for more help.