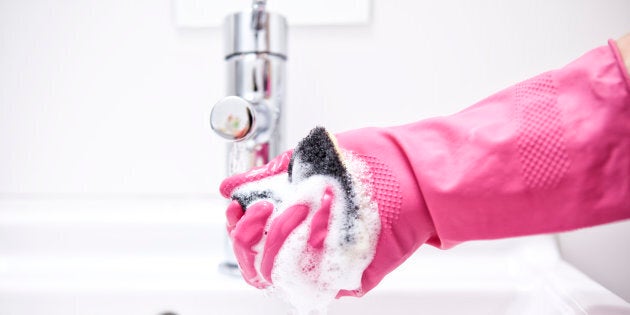 A chore (and child) free day spent perfecting every inch of the house is a pipe dream for many.
In reality, cleaning and decluttering happens simultaneously while on the phone, waiting for a wash cycle to finish or once the kids have gone to bed.
And when we're expecting guests? More often than not cleaning is combined with monitoring the roast, stirring the gravy, painting your nails and waiting for the straightener to heat up.
"First and foremost it's about targeting the areas where the entertaining will take place," Butchart told The Huffington Post Australia.
Think: dining, living and kitchen.
"Don't focus on merchandising your pantry or having your towels all in order because that's not what's going to be seen," Butchart said.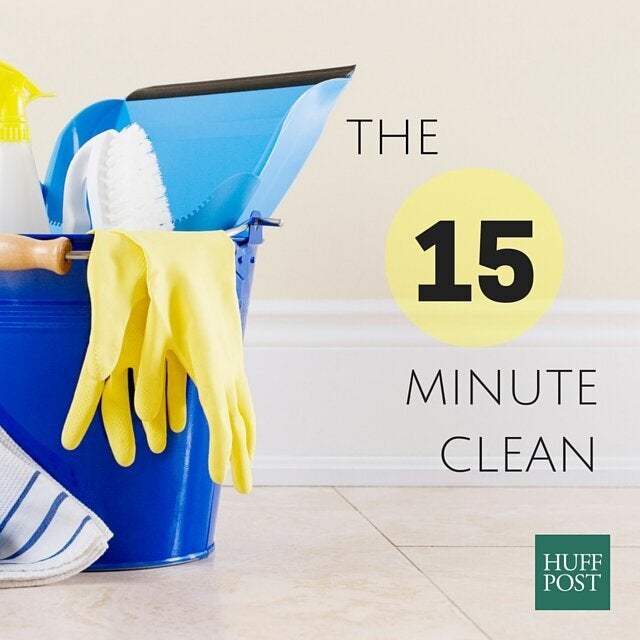 Figure out your cleaning zones
The key to a streamline clean is focusing on the areas where your guests will be.
"Where people will be sitting and spending time is where you should target. Start in the left corner of the room and take it all the way around," Butchart said.
Also, don't forget the entrance -- the first thing your guests will see.
"People often forget about the couch, which is a real dust collector," Butchart said.
According to Butchart we should be treating our couch the same way we treat our bed: with a weekly clean.
"Not only for the removal of everyday dust and dirt, but to ensure longevity out of the fabric," Butchart said.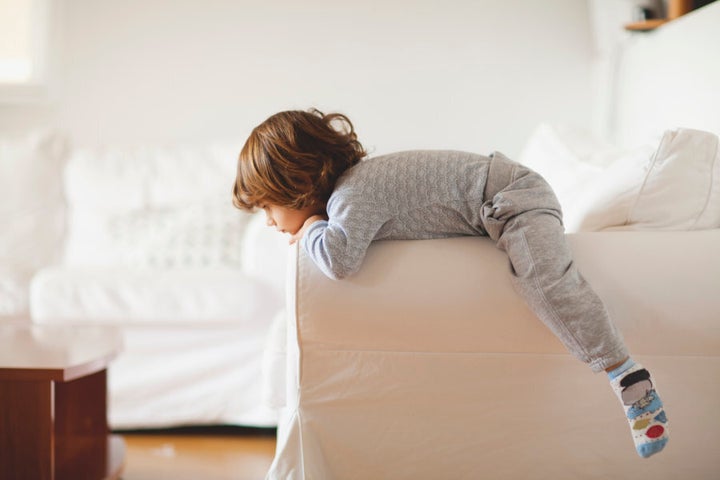 Top to toe
Get on top of dust and wipe down surfaces first, before doing the floor.
"The floor should be your last step -- it's like adding icing to a cake -- that way it will catch all of the mess and give you that final 'clean' feel," Butchart said.
If time permits, look above and tackle cobwebs in the corner of the ceiling, and capture the dust from the blinds.
Invest in baskets and boxes that you can throw things into while still looking stylish from the outside.
When it comes to how often you should clean your floor, blinds and remove cobwebs, Butchart said it comes down to the individual, though choosing a light weight stick vacuum will mean the chore of vacuuming itself won't seem so daunting.
Smoke and mirrors
Close off the other rooms that won't be used and use these to store any clutter or junk from the dining, living and kitchen areas.
"Invest in baskets and boxes that you can throw things into while still looking stylish from the outside," Butchart said.
Style it up
Like the clean, style the areas in your home that are most used, so your living, dining and kitchen.
"Choose something you can style on your dining table as well as something at the entry," Butchart said.
"Flowers are always a great go-to however, if you want something longer lasting, any sort of greenery or plant adds a fresh element and gives a room a flavour for entertaining," Butchart said.
Succulents or longer lasting plants are a good idea too, and don't require much upkeep.
"Any sort of lighting -- additional lamps or candles are another great way to set the tone for your guests," Butchart said.