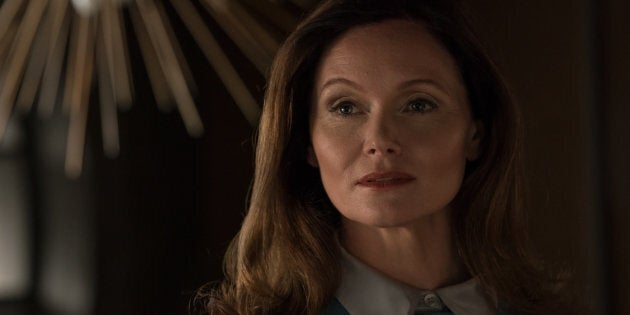 There's something magnetic about Essie Davis that demands your attention, both on and off screen, so it's no surprise that she's been linked to projects with massive fan followings.
From 'Game of Thrones' and 'The Babadook' to 'Miss Fisher's Murder Mysteries' Davis has amassed a devoted following in each role she inhabits.
"I like to play roles that are very different from each other," Davis told HuffPost Australia.
"But you don't always get to choose your roles, quite often they choose you."
Recently Davis starred alongside Bryan Cranston in an episode of 'Phillip K. Dick's Electric Dreams', an anthology series of 10 standalone episodes based on Dick's work.
Davis and Cranston's episode 'Human Is' is based on the short story of the same name set in a distant future. Davis plays Vera, a woman whose cold husband -- Silas, played by Cranston -- chips away at her emotionally. Their loveless marriage is as desolate as the dying Earth.
When Silas travels to the nearby planet Rexor IV he comes back changed, for the better, but it begins to dawn on Vera that perhaps this is no longer her husband. If he really has been taken over by something otherworldly, does that make him any less human?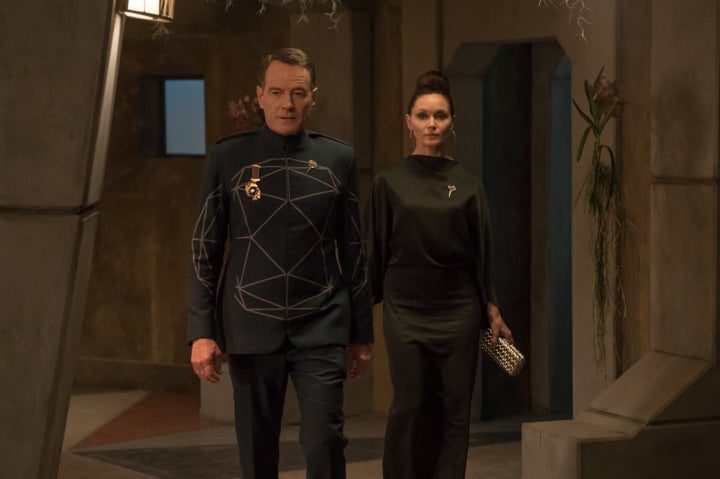 "[Vera] is a powerful woman who is incredibly vulnerable in her relationship, and living with that kind of oppression while still having a very high powered role... versus what's happening at home," Davis said.
"I've been fortunate to have the opportunities to have played to many strong women, and I've also played many vulnerable women. Finding that strength and the reason behind, sometimes being soft is strong, sometimes being flexible is the strongest position to take. Even in good, caring relationships equality is not necessarily equality."
At the heart of the episode is the question what makes us human? What defines humanity?
When we asked Davis what she thought the answer to those questions would be she thought for a moment before saying, "having great intelligence is one thing, but having the capacity to care for each other is another".
"Love, kindness and democracy make us human. Caring for another person, that's really the essence of what defines humanity."
Davis is no stranger to love; as we mentioned some of her roles have garnered cult-like followings.
Recently the producers behind the 'Miss Fisher' series set up a crowdfunding page. The aim was to fill a funding gap in the production budget as well as to assure investors there was a keen fan base hungry for a 'Miss Fisher' movie.
In less than two days they had reached their initial goal of $250,000. By the end of the Kickstarter campaign they had raised over $700,000. The investors could rest assured, fans wanted to see Miss Fisher on the big screen.
"I think there are many elements to why fans love 'Miss Fisher', but I'm sure it's Phryne's independence with joy. There's something so attractive about being around a happy person," she laughed, immediately proving her own point.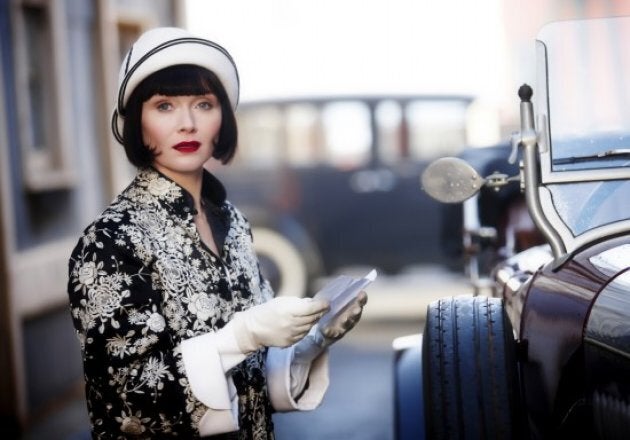 "She can break the rules in the most satisfyingly naughty way, but for the good of all. She stands up for the underdog, male or female, she's a feminist but she's a lover. She loves men but she won't be treated badly by them, the ones who try... she gets one over."
Back to the idea of love and kindness defining us as human, Davis notes Phryne Fisher embodies that and more.
"That burst between Jack and Phryne, there's nothing more attractive that you want to lean into than watching people fall in love with each other."
Miss Fisher isn't the only role Davis is tied to, she mentioned the other project she's constantly recognised for is playing Amelia in Jennifer Kent's 2014 film 'The Babadook'. The film made little waves in Australia but began to snowball when it traveled overseas, becoming a cult favourite of audiences.
Then there was the resurgence of the film this year, with the internet christening the character of the Babadook as a queer icon.
"We've all been very, very amused," Davis laughed at the mention of the Babadook's newfound status. "I'm very happy we've acquired an even wider audience.
"It's a great film and yes, the Babadook does want to get out of that closet. I love it, I think it's great."
You can catch Davis in 'Philip K. Dick's Electric Dreams' in the episode 'Human Is' now streaming exclusively on Stan.