Most of us give more thought to how our undies look and feel rather than where they came from.
But Mighty Good Undies reckons that with your choice of knickers, you can change the world.
The brand, which launched a crowdfunding campaign this week to get its undies to the world's largest ethical trade show in Berlin in June with the hope of landing an international retailer, is spearheaded by activist and ethical fashion designer Dr Hannah Parris and entrepreneur Elena Antoniou.
The pair aim to educate everyday consumers about conventional cotton while celebrating Fair Trade and organic practices.
"We wanted to create an accessible, ethical and organic product that would act as a tool to disrupt the way people see, understand and buy conventional cotton and labour," Parris told The Huffington Post Australia.
"Cotton is the No.1 textile used in fashion and apparel and has the most damaging effects on people and the planet.
"It's a huge task to educate both consumers and retailers which is why we have focused on simple and engaging messaging through our campaign and even down to our ad called Uncomfortable which is funny yet informative."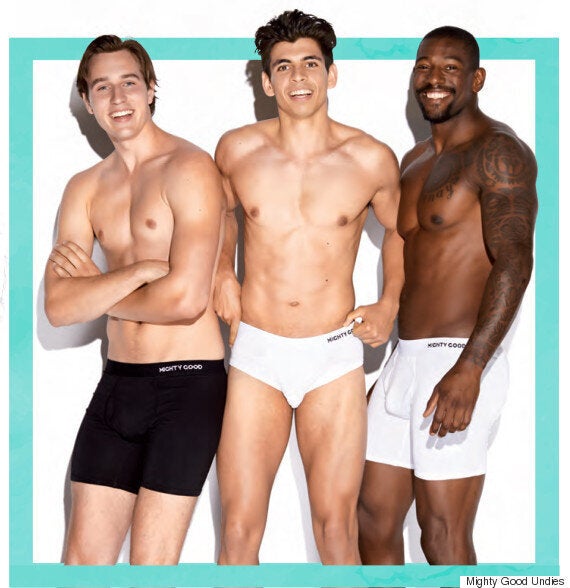 The men's range will include a guy-front style and briefs.
The pair hope the crowdfunding campaign will raise at least $30,000.
"Starting up a new brand is always risky," Antoniou said.
"So we've taken the measured approach of setting a $30,000 goal for our crowdsourcing campaign. This will raise enough to invest in producing our first three styles and cover the costs to fund us to attend the Berlin Ethical Fashion Show -- the world's largest ethical fashion show in June 2016.
"For every additional $6000 we raise we can invest in another style. The reason for this is that our minimums are quite high -- the trade off for getting our prices as low as we can."
The pair said the range consists of five underwear styles for women including; granny, boy, brief, bikini and G-string with two singlets. The menswear styles consists of a guy-front and a brief.
"As part of our crowdsourcing campaign each style name is up for grabs," Parris said.
"For instance, the granny could be called the Gloria Granny depending on your name.
"In the future we hope to expand the range still further -- for example, experimenting with the idea of a 'trans' underwear style.
We want to build an inclusive brand for everyone, so it makes sense to include items for trans people in our range too."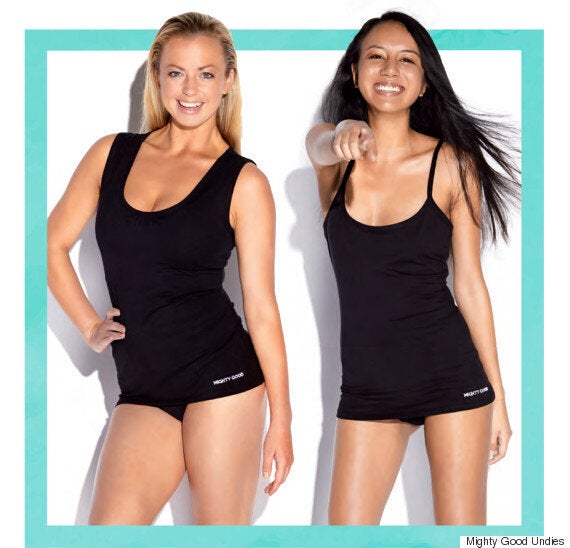 The women's range will include five underwear styles including granny, boy, brief, bikini and G-string with two singlets.
The range will be available in size 6 to 20 for women and sizes XXS to XXL for men.
"We want everybody of every size to find something in our range," Antoniou said.
"Again, we'll assess this as we go along to see if we need to expand this range."
She said if the campaign is successful, the undies will be made in India in a fully-certified organic and Fairtrade supply chain, and packaged in an organic cotton Fair Trade bag promoting facts about the impacts of conventional chemical cotton farming on health and the planet.
"Farms from the Chetna Organic Cooperative will grow the cotton and Rajlakshmi Cotton Mills in Kolkata will manufacture them," Antoniou said.
"We are so excited to be using this supply chain -- they are considered one of the best ethical supply chains in the world."
Parris said everyone had the power to change the world through the choices they make.
"Whether we think of ourselves as cutting edge fashionistas or a daggy slob, clothes are a human necessity -- just like food -- as well as being a unique vehicle for expressing our culture and our identity," she said.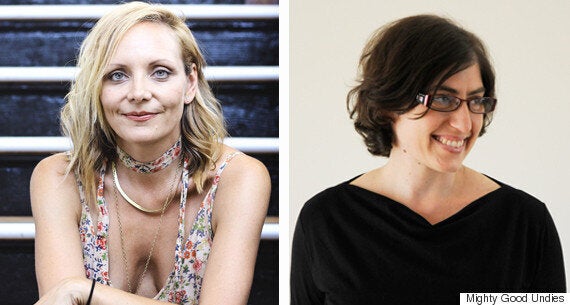 The Mighty Good Undies campaign is spearheaded by entrepreneur Elena Antoniou and activist and ethical fashion designer Dr Hannah Parris.
"But the way most clothing is made and consumed in our global world has a huge ecological and social impact.
"In fact, the global garment supply chain touches on aspects of many many issues that so much of us care about: water and air pollution, human health, biodiversity, climate change, economic justice, child labour, women's worker rights, over consumption of resources, economic development and international trade etc.
"So eco-fashion is not just a good idea to address specific problems -- such as pesticide use in cotton farming -- it is actually an important tool for addressing systemic drivers for some of the big problems facing humanity in the 21st Century."
Might Good Undies has also produced a free ebook called Cotton Tales about conventional chemical cotton farming which can be downloaded from their website.