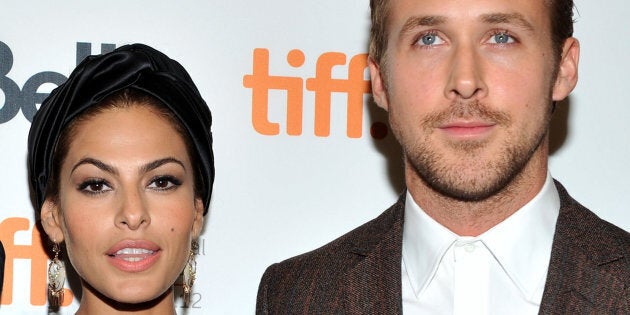 We only found out that Eva Mendes was pregnant last month, but turns out she's already given birth to baby No. 2, TMZ reports.
Mendes and longtime partner Ryan Gosling reportedly welcomed their second child, Amada Lee Gosling, two weeks ago. The celebrity news site obtained the baby's birth certificate, which states she was born at Providence St. John's Health Center in Santa Monica on April 29.
It's no surprise the notoriously private couple kept the pregnancy a secret, but we will say it's pretty impressive that she kept her growing baby belly covered up.
Amada, which means "beloved," is the name of Eva's grandmother, as well as the middle name of the couple's almost-2-year-old daughter, Esmeralda.
The Huffington Post has reached out to the couple's reps and will update this post accordingly.