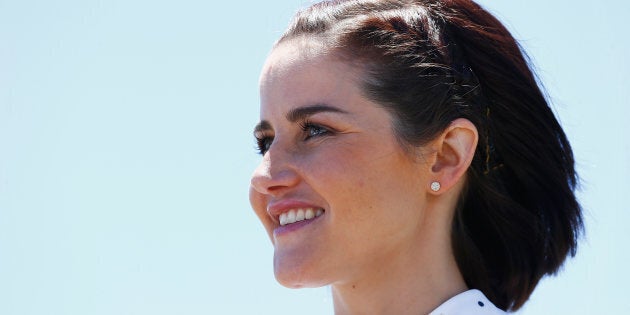 We all knew Michelle Payne was a forthright customer who speaks her mind. Remember her famous "they can get stuffed" quote directed at those who thought she was unfit (as a female jockey) to ride 2015 Melbourne Cup winner Prince of Penzance?
A week ago, Payne's famously forthright views hit her in the hip pocket. The 31-year-old jockey and trainer was fined $1,500 for a tweet about the state of the Flemington track, which every jockey, trainer and race watcher in Australia could see was plainly -- to use a Payne-ism -- stuffed.
The problem with the track was the narrow "fast lane" near the fence. The rest of the 30m wide grassy track was slower (likely because of slightly longer grass). So each race effectively became a lottery as many horses were denied their fair chance to win.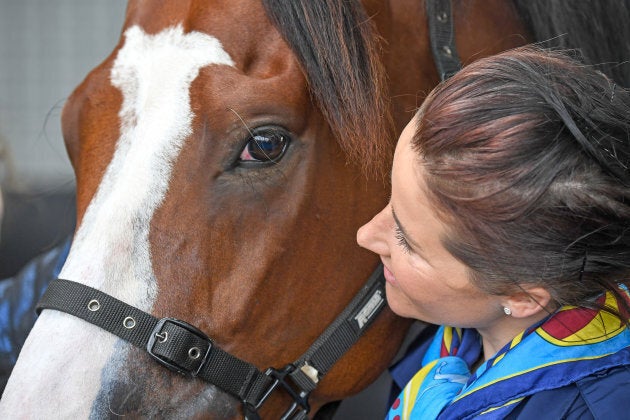 It was not the first time such track bias has a hampered Flemington meeting, and it angered Payne, who took a swipe at track manager Mick Goodie. In a tweet she was later ordered to delete as part of her punishment, Payne suggested Goodie's position should be reviewed.
Payne was fined for breaching Australian Rule of Racing 175(j), which basically says you can't insult any club official or employee. And for a few days there, the industry was mostly silent.
But after a second consecutive Saturday of racing on a surface biased to runners near the inside rail -- and an important day too, on which the $1.25 million Newmarket Handicap was run -- industry support for Payne started to swell.
"It's a little bit frustrating going to Flemington... and having lane racing. It's a shame, actually," Melbourne-Cup winning trainer David Hayes told racing station RSN 927.
Even Racing Victoria chief steward Terry Bailey said there appeared to be track bias. "There's probably no doubt that the inside seemed the place to be," he said.
Michelle Payne was feeling pretty vindicated by this stage. On Saturday, she tweeted this:
Her inference was clear, and droves of people tweeted back their support.
So will racing stewards rescind the fine? The odds of that are longer than the odds of Prince of Penzance coming out of retirement and winning another Melbourne Cup.
Payne likely knew she was overstepping the line. If she made one mistake, it's that her criticism was a little too personal. Yet she again showed that she's that rare figure in Australian life who's unafraid to speak the truth -- no matter what the consequences.
ALSO ON HUFFPOST AUSTRALIA