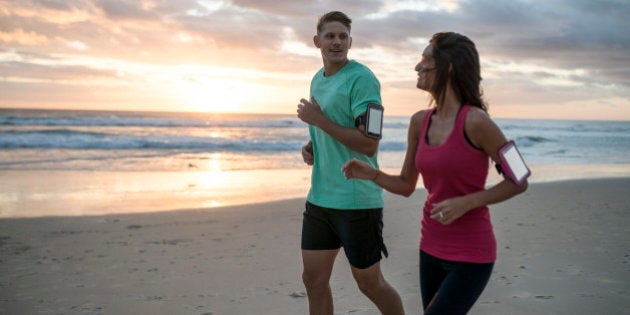 Whether it's morning or night that you hit the gym, there's no question exercise is good for our cardiovascular health, muscle fitness and general wellbeing.
However, when it comes to our mental and emotional health, is training early in the day better than later?
Manicavasagar explains that exercise at any time of the day has positive effects but there are different agendas at play when choosing whether to work out in the morning or at night.
"Exercise during the evening is usually to get rid of stress, anxiety and tension -- to clear your mind from all the clutter from the day that's just passed."
"Morning exercise on the other hand has you doing something that is consistent with your values while seeing the birth of a new day -- which is actually a really positive thing," Manicavasagar said.
Basically, working out in the morning is not simply for immediate satisfaction -- but rather in line with your values and how you see your life progressing.
This has a lot to do with the way morning exercise becomes part of a person's routine much easier than evening workouts do, as a result of falling victim to working overtime and a busy social calendar.
"There's lots of evidence to suggest having a regular routine is better for us. That's one of the reasons shift work is actually quite hard on people. The more you get into a routine, the more you can do all sorts of things that are good for you without having to debate with yourself whether you really want to do it, because it just becomes a part of your daily life," Manicavasagar said.
Of course, paying attention to your body clock and what works for you personally (between kids, work and new GOT episodes) is going to ultimately determine when you can squeeze in exercise.
Though, if you've been waiting for the day to shock your body into morning workout mode, you've come to the right place.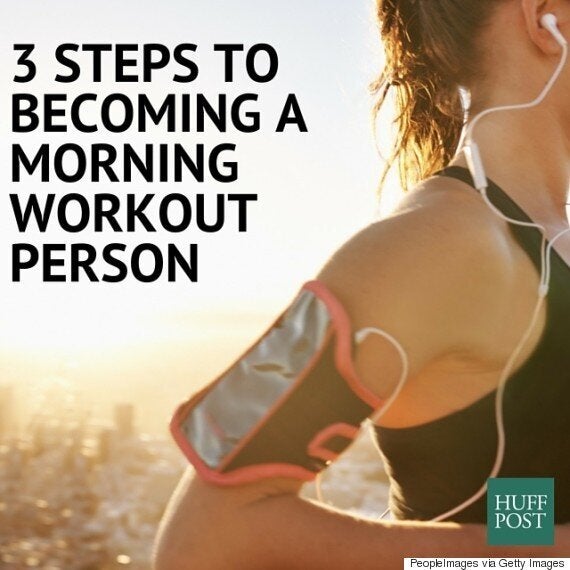 "Working out with a friend is extremely helpful if you are trying to start a new habit. It pairs up social contact and being with someone who is giving you encouragement, support and motivation. The minute we are isolated we're probably more likely to fall off the wagon." Plus, starting the day with a pal sure beats lurking on Facebook.
Set an exercise goal with others
"We're social creatures, so a sense of social connectedness is really important for wellbeing. To feel that you're firstly accountable to your peers or your group but also that they're in on it with you. The group are presumably behind you, supporting you and they will also get a buzz out of your success." A group What's App thread for fitness goals and House of Cards debriefs. It makes total sense.
"The initial behavioural change is always the hardest, but if you can be mindful of giving yourself some sort of token or reward it will mean you're mentally pairing something pleasurable with this new behaviour, and this helps to set in place the new habit." Post-workout latte? Yes please.