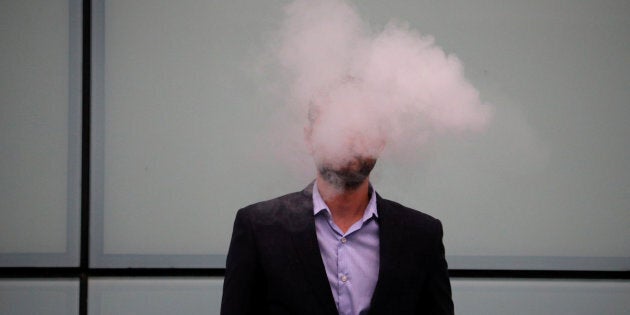 The National Health and Medical Research Council (NHMRC) is being urged to conduct a thorough review of the latest science surrounding e-cigarettes, with evidence suggesting they could save half a million Australian smokers from tobacco related deaths.
A group of 70 Australian health researchers and clinicians signed a letter urging the NHMRC to commission an open the review, arguing the latest evidence suggests that e-cigarettes are significantly less harmful than smoking and could lead to substantial improvement in public health.
It's hoped a new review would take a harm reduction perspective.
E-cigarettes: A Primer

The modern e-cigarette is often credited to Chinese pharmacist Hon Lik, who invented the product in 2003.
The value of global sales of e-cigarettes was estimated to be 3.5 billion US$ in 2015
Studies suggest the majority of adults using e-cigarettes are current cigarette users, and some suggest vaping is often motivated by a desire to quit cigarettes.
A number of global tobacco control researchers have said e-cigarettes are less harmful than tobacco

Source: Tobacco Control, November 2016.
"E-cigarettes are being used by smokers and ex-smokers as a less harmful alternative to an existing consumer product -- combustible tobacco -- that prematurely kills up to two thirds of its long-term users," said Associate Professor Colin Mendelsohn from the University of New South Wales School of Public Health and Community Medicine.
"The science on e-cigarettes has evolved substantially since the NHMRC did its previous review, so it is time to look at what the latest research tells us about their potential for reducing tobacco-related death and disease in Australia."
E-cigarettes heat a liquid nicotine juice into an vapor, which users then inhale.
The vapor devices can also be fitted with nicotine-free liquids, which is legal.
Currently, using the nicotine-based products in Australia is illegal because it is classed as a poison by the Therapeutic Goods Administration.
But Australians are still importing the drug to mix in with their juice to use e-cigarettes as a tool to quit smoking.
The Australian Drug Law Reform Foundation said increasing the quit rate is particularly important now.
"Australia's smoking rate has not declined significantly over the last three years for the first time in decades, according to the (2013-2016) National Drug Strategy Household Surveys," said ADLRF President Dr Alex Wodak.
"E-cigarettes appear to be contributing to the faster decline in smoking rates in other countries where they are freely available."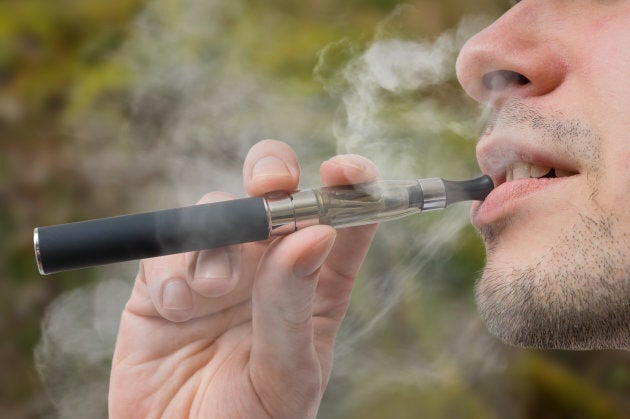 Earlier this week a study by Georgetown University Medical Centre and published in Tobacco Control calculated the widespread uptake of e-cigarettes by smokers in the U.S. could prevent 6.6 million premature smoking-related deaths over 10 years, after allowing for any risks from vaping.
"Even the gloomiest analysis shows a significant gain in years of life if nicotine is obtained from vaping instead of much more deadly amount of toxicants inhaled with cigarette smoke," said David Levy, professor of oncology at Georgetown Lombardi and the report's lead author.
"In Australia, this represents preventing about half a million premature smoking-related deaths in long-term smokers," Mendelsohn said.
"These calculations support the role of e-cigarettes in Australia as a valuable strategy to kick start the decline in smoking again. The potential benefits to public health are huge."
"If you can snap your finger and get all the smokers to switch to e-cigarettes with no other effects, there's no question we would be better off. But that's not what is happening," Glantz said.
"I don't think this paper contributes much of anything frankly," he added.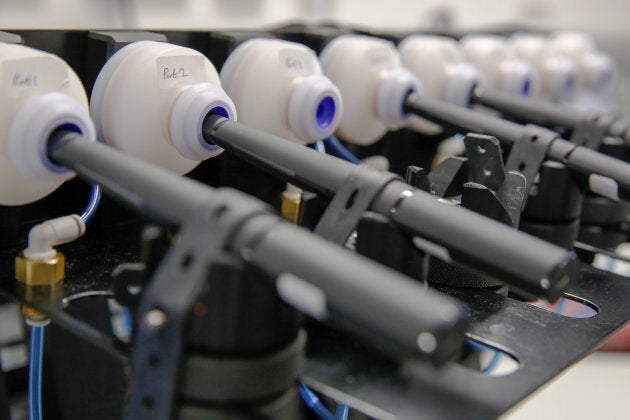 A 2016 study by Glantz and a team of researchers found people who vape are actually 28 percent less likely to quit cigarettes.
He criticised the latest vaping study for not factoring in that data.
"Basically, what this paper says is that if a whole lot of people quit smoking, lives will be saved," he said.
Access to nicotine vaping is lawful in the EU, the UK and U.S. It is also in the process of being legalised in Canada and New Zealand.
Popular in the Community