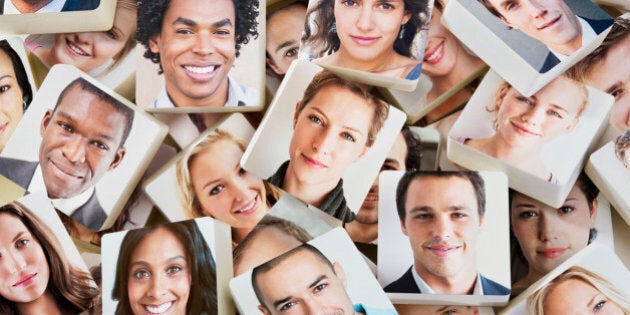 The number of people who came out on Facebook in Australia doubled from January to December last year, with a spike in the lead up to the Sydney Gay and Lesbian Mardi Gras.
What's more, the number of Australians who liked prominent LGBTIQ pages increased more than 20 percent in the same time and one of the top 10 most talked about issues was marriage equality.
All of this means Facebook is buying a helluva lot of glitter -- to get a float ready for this year's mardi gras.
Facebook Australia director of policy Mia Garlick said the statistics were heartening.
"We've got 1.5 billion users on the platform and 14 million active users in Australia so a lot of what goes on in our daily lives is reflected on Facebook," Garlick said.
"People use Facebook to connect with their family and friends but also to talk about issues they're passionate about. A lot of the time Facebook conversations mirror the big topics of the year, and marriage equality is one of those issues."
Garlick said Facebook introduced a custom gender tool in 2014 after getting feedback the choices had previously been too rigid with users able to specify their own gender and choose between being referred to as 'he', 'she' or 'they' in facebook-generated messages like 'wish them a happy birthday'.
"We kept getting feedback it wasn't flexible enough," Garlick said.
"Being able to say who you are or who you're in a relationship with is important."
To celebrate mardi gras this year, Facebook's float will be headed up by drag queen Tina TurnOn.
Tim Millgate said Tina had her first outing on his 25th birthday and her profile grew from there.
"Five years later we had a little thing called Tina and her Turners so about 120 of my nearest and dearest all marched in the mardi gras --it was such a fantastic experience," Millgate said.
"What I love about mardi gras is it's not just about glitter and appearances, every float has a message.
"Tina's got her own profile that I manage between mine and hers. I just decided to keep that it separate from my own and it gives me the ability start events or groups and keep that identity a bit separate.
"There was a time a while back where a lot of drag queens were having their accounts taken down because they weren't their birth names or true identities and Tina's got taken down, but Facebook got in touch and the accounts were restored within days.
"They've been really supportive of the whole community and the float this year is going to be big."