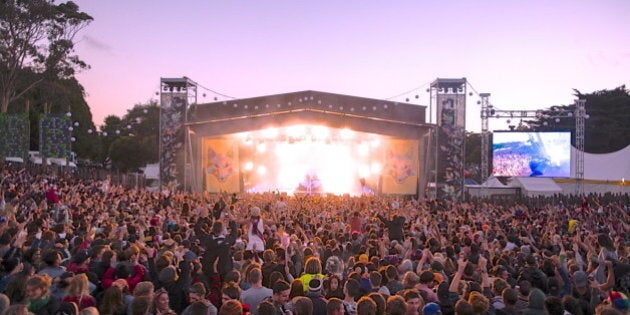 The Falls Music And Arts Festival has announced a new venue after fires ripped through the nearby region of Victoria, destroying more than 100 houses.
The multi-day festival in Lorne was due to start December 28, but on Christmas Day, fires burned in the nearby regions of Wye River and Separation Creek.
The festival released a statement saying the team had been working on an alternate venue.
"We have been working very hard over the past 24 hours to secure a new venue for the festival, and we're pleased to announce that the show will go ahead nearby at the Mount Duneed Estate!" the statement read.
Emergency Management Commissioner Craig Lapsley said no lives were lost thanks to the emergency response and community action.
"Our thoughts go out to the people who have lost homes in Separation Creek and Wye River and our personnel are working around the clock to bring this fire under control," Lapsley said.
The Falls Festival events in Byron Bay and Tasmania are unaffected.
A previous version of this story inaccurately said the festival had been cancelled.