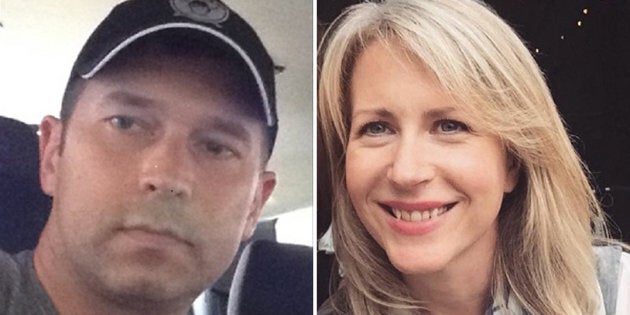 Prime Minister Malcolm Turnbull has personally committed his support to the family of an Australian woman who went missing along with her partner in the Canadian province of British Columbia almost two weeks ago.
Melbourne woman Sophie Dowsley, 34, and her partner Gregory Tiffin, 44, were last seen on July 8 in Harrison Hot Springs, east of Vancouver, and are believed to have gone hiking in an area near a notoriously dangerous waterfall, before going missing and the alarm being raised when the pair didn't appear for work.
On Thursday, the Royal Canadian Mounted Police (RCMP) confirmed in a statement the body of Tiffin had been located in the Mount Statlu Lake region and the couple's vehicle found near a hiking trail at Statlu Lake by a volunteer search and rescue party.
The whereabouts of Dowsley remain unknown.
A backpack belonging to Tiffin was also found in water downstream from the waterfall and a pair of Dowsley's sunglasses were discovered close nearby, according to an ABC report.
Dowsley's brother, Jamie Dowsley, told HuffPost Australia that local authorities have indicated to his family that search efforts may soon be concluded and that Turnbull has promised, through his office, to urge Canadian police to extend their investigations.
"Prime Minister Malcolm Turnbull has committed to follow up, via his office, with the Canadian authorities to do everything that they can to convince them to continue the search," he said.
"[The Canadian authorities] have indicated to us that they're going to wind the search up, which is obviously something we don't want to happen.
"Sophie could still be alive, she may have fallen to her death, but as a family and as the many friends and colleagues who are out there, we really just need to know."
Dowsley also said the show of support from both the Canadian and Australian community towards his family has been "outstanding" and that they are grateful for the assistance of search officials, but urge police to "consider every avenue" and extend the search efforts.
"There's been an outstanding response from many people. Sophie has a close network of friends, she lived in many places around the world, so she knows a lot of people and many have reached out to us and so many want to help," he said.
"We're incredibly grateful that everything that the Canadian authorities have done. It's such an incredibly dangerous area and they risk their lives every time they go out there. We're very grateful for what they've done but we want them to continue doing it because they haven't found Sophie yet and we just need to know.
"We want them to consider every avenue. She has to be out there somewhere, they haven't been able to find her yet and we're hopeful that with extending the search she will be found."
ALSO ON HUFFPOST AUSTRALIA