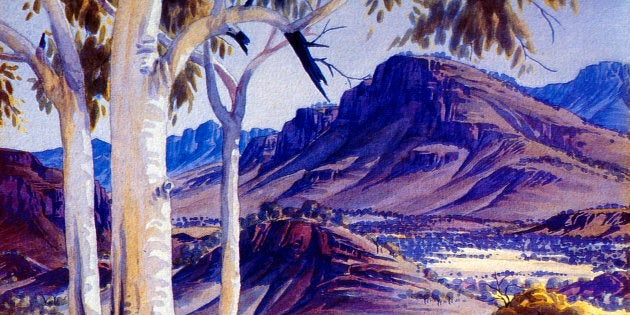 A 15-minute phone call and the princely sum of $1 have resolved what has been the country's longest copyright battle for the rights to the works of Aboriginal painter Albert Namatjira.
It is a victory for his family and clan who have been denied any rights or revenue from his work for more than 30 years, The Weekend Australian reported.
Namatjira, an Arrernte man from Central Australia, is recognised as Australia's greatest indigenous painter and the first to work in the western tradition. He is best known for his watercolour paintings of the outback and created about 2000 artworks during his life.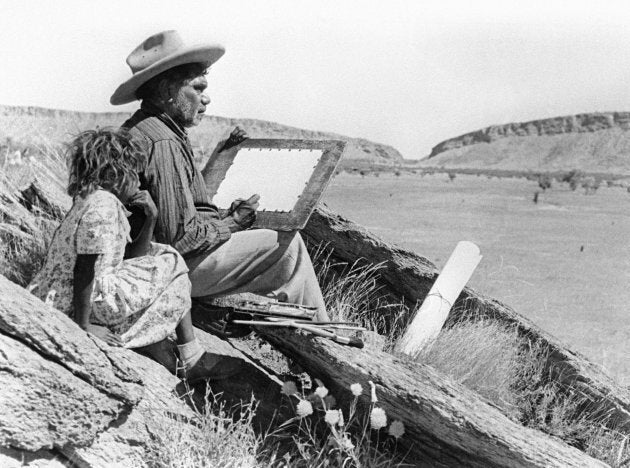 One of Namatjira's paintings was gifted to the Queen in 1947 on her 21st birthday.
Seven years later, the first indigenous artist to receive international acclaim met the Queen in Canberra during her 1954 coronation tour and presented her with another work.
He had sold part of the copyright to his friend John Brackenreg of Legend Press in 1957. He died aged 57 in 1959 and his will gave the rest of the copyright to his wife Robina and his family.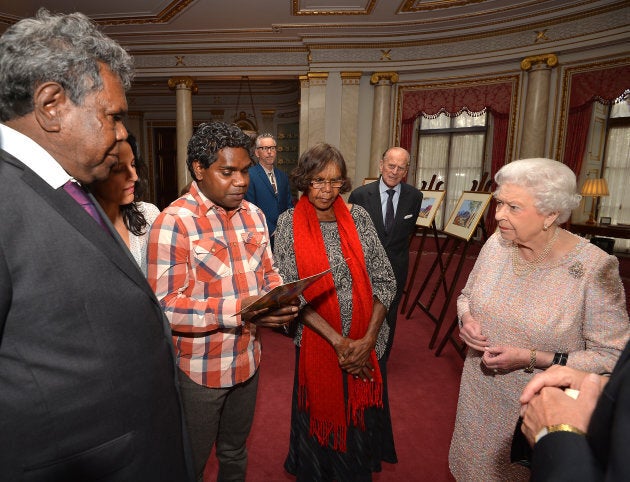 However, the administration of his will was handed to the Northern Territory public trustee which sold the full copyright to Legend Press for $8500 in 1983. The family was never consulted.
Legend Press put restrictions on the use of Namatjira's paintings and images and the royalties to his family dried up.
The campaign to regain the copyright for the artist's family began eight years ago, helmed by arts company Big HART. They put together a show called Namatjira which took the artist's grandchildren, artists themselves, to London where they met the Queen.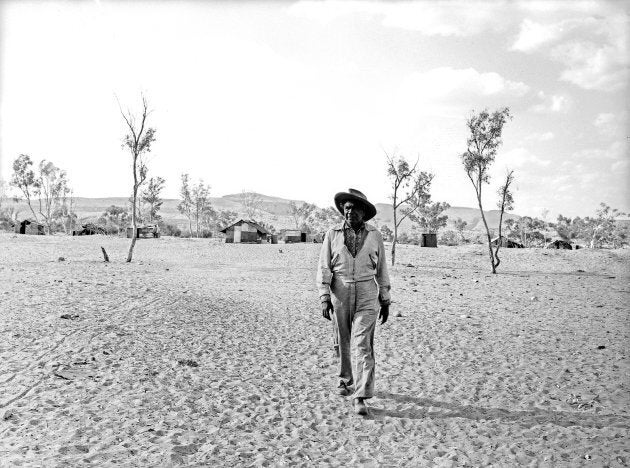 Big HART is also showing a documentary called the Namatjira Project at the Adelaide Film Festival this week, the ABC reports.
Enter Dick Smith, multimillionaire and philanthropist. Mr Smith's father had once worked for art dealer Mr Brackenreg, who died in 1986. With that connection, Mr Smith reached out to his son Philip, one of the current owners of Legend Press.
They chatted for 15 minutes and the long legal stoush came to an end with Mr Philip Brackenreg signing over the rights to the Namatjira Legacy Trust for $1. In return Mr Smith donated $250,000 to the trust.