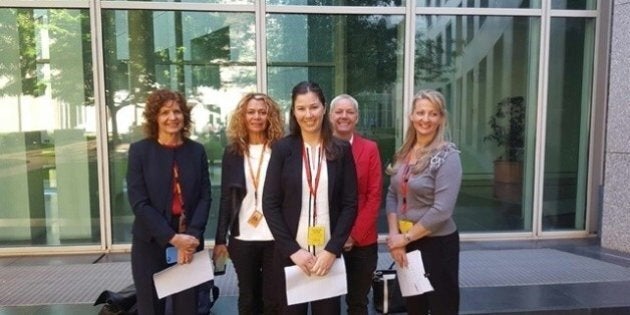 Experts and advocates are urging Prime Minister Turnbull to deliver on his commitment to domestic and family violence in the upcoming budget.
A team of family violence experts, survivor advocates and community groups spoke in Canberra on Wednesday, calling on the government to address shortages in funding of vital services.
"We can't expect to address the family violence crisis without fully funding the services women rely on to escape abuse," CEO of Domestic Violence NSW Moo Baulch said on Wednesday.
"These life-saving services are dangerously under-funded," she said.
The group delivered a joint statement that has been signed by 85 organisations and 37,000 community members.
"You've declared that domestic violence is a national priority. National priorities must also be budget priorities," it reads.
"We express our utmost concern that thousands of women are being left in dangerous situations, because the specialist services they rely on to achieve safety are not being adequately resourced."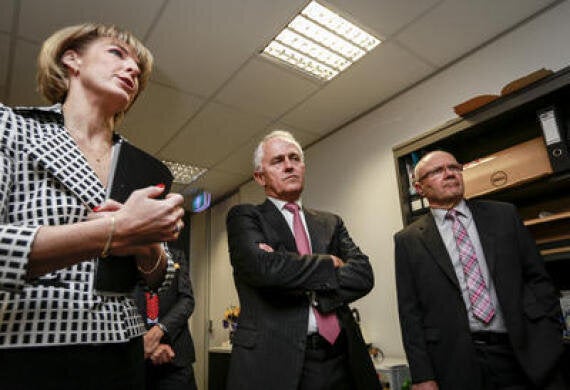 He said the move was part of a "cultural shift" towards ensuring that Australia became "more respecting of women".
The announcement was welcomed by anti-domestic violence campaigner Fair Agenda as "a good start" but "not enough".
Minister for Women Michaelia Cash announced an additional $1.6 billion to be rolled out over the next five years to legal aid and community centres, as well as $230 million for a national partnership on homelessness.
Experts called out these funding figures as being inadequate in their provision of services that respond to and prevent the growing reality of domestic and family violence.
In Victoria, over the past five years, domestic violence incidents have increased by 70 percent to 70,000, said Baulch.
"But in the same period, funding for the frontline services that women rely on has received almost no additional funding," she said.
"Specialist domestic violence services provide vital support -- including assessing and managing risks to women's safety. In some situations, access to specialist services can be the difference between life and death."
Experts say these specialist services -- ranging from crisis and transitional accommodation services to legal services -- are not keeping up.
Currently, there are 14 Family Violence Prevention Legal Services in operation across Australia.
But National Convenor of Family Violence Prevention Legal Services, Antoinette Braybrook, said major gaps exist -- particularly in metropolitan and urban areas.
"Family Violence Prevention Legal Services are not funded to meet the increasing demand. We need at least $28 million to expand our services," she said.
Due to this funding gap, legal services are not resourced to ensure that all Aboriginal and Torres Strait Islander women -- who are 34 times more likely to be hospitalised as a result of family violence -- have access to support.
"For an Aboriginal woman escaping family violence, isolation from services has little do with geography," said Braybook.
"Specialist services like ours must be accessible to all Aboriginal women living in urban rural and remote areas. Because Aboriginal women's lives matter. All women's lives matter."
Also at dire risk are a string of Community Legal Centres that are set to face a $12.1 million annual funding cut from 2017 -- a figure that, in the face of growing demand, will see centres turning away more than 160,000 people each year.
The Australian Greens have shown their support for further funding.
"It's a tragic shame that these life-saving groups have had to come to Canberra to plead for enough funding," said Australian Greens spokesperson, Senator Larissa Waters.
"Women's refuges, legal services and call centres must not be forced to turn away women.
"Currently, they're forced to leave women to face the choice of homelessness or violence."
Waters said the government needs to "put its money where its mouth is".
"In its upcoming budget, The Turnbull Government must reverse its scheduled 30 per cent funding cut to Community Legal Centres (CLCs) to take effect from next financial year.
"The Turnbull Government also needs to stop presiding over the gutting of domestic violence leave in the public service, which sets a disgraceful example for other sectors."
If you or someone you know is experiencing family violence, you can call 1800 RESPECT on 1800 737 732 for 24/7 support. If you are in immediate danger call 000.