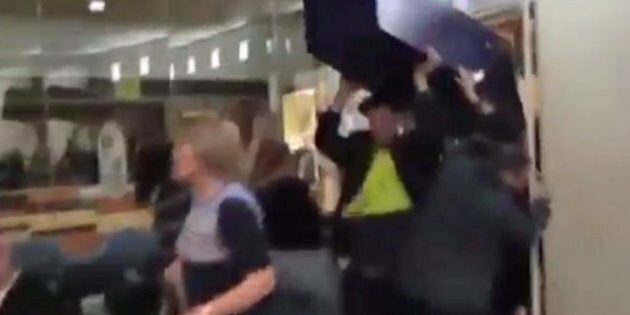 Far-right protesters have stormed a local council meeting in Melbourne, carrying in a fake coffin painted with the Australian flag to mark the "death" of Australia Day.
The protesters from the Patriots Blue nationalist group interrupted Moreland City Council question time on Wednesday night, yelling slogans at councillors and people in the public gallery.
In September, the council voted to scrap all references to January 26 as Australia Day out of respect for Aboriginal people.