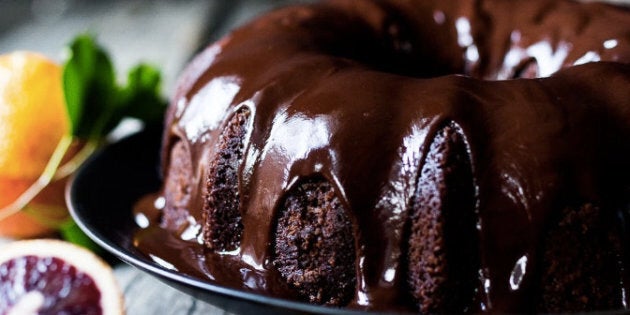 Father's Day is right around the corner and we like to celebrate this holiday by honoring our dads with food, naturally. Some of the father figures in our lives are inextricably tied to our food memories, so what better way is there? HuffPost Taste put out a call for stories, and we were rewarded with some heartwarming (and sometimes tear-jerking) tales. The third in our series is written by Sylvia Fountaine of the food blog Feasting at Home. Read her intimate tale below from this past February — and then be sure to head on over to her site for the Dark Chocolate Blood Orange Bundt Cake recipe.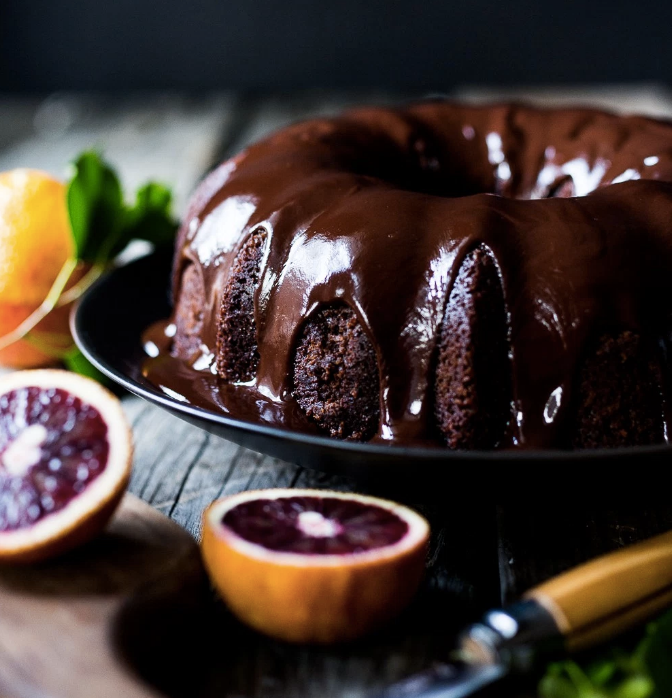 I made this decadent Dark Chocolate Blood Orange Bundt Cake last Saturday, not knowing then how much I would end up needing it in the days to come. The next day, my dad passed away, and piece by piece, it's been nurturing me this week.
In the end, I loved him. More than I ever thought possible. It look a long time for this to happen, to heal the wounds of childhood, to find forgiveness, and slowly untie the knots. Ours was a challenging relationship. The hardest relationship I've ever had. You know the one… the one that pushes you beyond your limits, makes you crazy and angry and sad, and shows your dark side. The kind of relationship that makes you want to run away and shut that person out forever, and build a fortress around yourself in order to keep them the hell away. "But the soul often asks more of us than we plan on giving," as James Hollis likes to say.
There was a time in my 20s when I came to the realization that there was no changing this often impossible man, and that I could either choose to love him like he was, or walk away. Something deep inside me knew I needed to stay and figure out how to do this, not for his sake, but for my own, and ultimately for my own deliverance. And once I made this choice, now almost 30 years ago, it was like the universe stepped in, in its very uncanny way, and made sure I followed through. At every cross-road, circumstances occurred that practically shoved me in the direction of love. The ways of life are mysterious… and quite comical. These external circumstances, paired with the inner workings of my subconscious, led me down this road of healing without me being fully aware of it at the time. As I look back now, I see the thread of synchronicity weaving my inner and outer worlds together, and know there is wisdom in the timing of things.
During the last eight years, my dad lost his memory. His ego completely dissolved away and what remained of him was this pure loving presence. At first, it was disturbing that he couldn't remember things, and in a way it made me angrier because I knew he could never again "own" his past. Back then I believed that in order to forgive someone, that person had to ask for forgiveness first. But gradually that belief changed. During the next eight years, I dug up every bone of contention I had with my dad, like I was mining for gold. Every sorrow, every nugget of anger was examined… and eventually I learned how to let them go, one by one. And each time I saw him, I felt more and more love. I began to see him more clearly, removing the filters of childhood. His loving presence was like sunlight, warming and opening my heart.
Today as I write this I feel peace. I'm sad of course, it feels strange not to have him here. But mostly I feel this huge release, like I finally got to the top of Mt. Everest and from here I can finally see the deeper meaning in all of it. I think I learned what I was supposed to learn with him. I have never felt so much love pour out of my heart, or so much gratitude, for him. For him being exactly how he was. He was exactly what I needed, flaws and all. And he was beautiful.
Get the recipe for the Chocolate Blood Orange Bundt Cake here.