The U.S. Attorney's Office for the Western District of Virginia has opened up a federal investigation into the violence that broke out at the white supremacy rally in Charlottesville, Virginia, on Saturday.
Attorney General Jeff Sessions said that state U.S. Attorney Rick Mountcastle launched the federal investigation, with the full support of the Justice Department.
"The violence and deaths in Charlottesville strike at the heart of American law and justice," Sessions said Saturday in a statement sent to HuffPost. "When such actions arise from racial bigotry and hatred, they betray our core values and cannot be tolerated."
Three people, including two state troopers and one counter-protester, died Saturday as the scene in Charlottesville grew increasingly violent.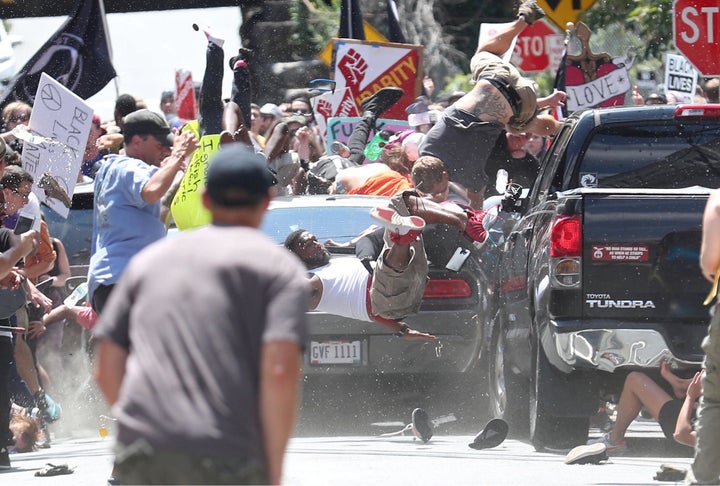 The FBI's regional Richmond office, along with the state attorney's office, has also opened a civil rights investigation into the fatal car crash that killed one woman during the rally.
The investigation will look "into the circumstances of the deadly vehicular incident that occurred earlier Saturday morning," the FBI and state attorney's office said in a joint statement. "The FBI will collect all available facts and evidence, and as this is an ongoing investigation we are not able to comment further at this time."
Events reached a boiling point early in the day when a car plowed into a group of counter-protesters, killing a 32-year-old woman and injuring 19 people.
Thousands of white supremacists, armed militia groups and Ku Klux Klan members attended Saturday's so-called "Unite the Right" event with bats, chemical sprays and banners, including Confederate and swastika flags. Supporters of the white supremacy event clashed with anti-racist counter-protesters and fringe groups from the far left.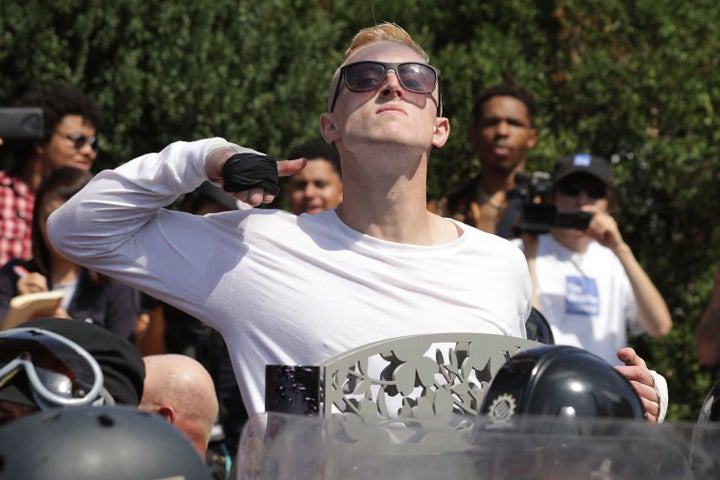 James Fields, 20, of Maumee, Ohio, was arrested after the car crash and charged with second-degree murder, three counts of malicious wounding and one count of failing to stop at an accident resulting in a death.
Fields' mother, Samantha Bloom, told reporters on Saturday that she knew her son was going to an "alt-right" rally, but that she didn't realize it was an event in support of white supremacy.
"I thought it had to do with [President Donald] Trump," Bloom told The Associated Press. "Trump's not a white supremacist."
A state police helicopter responding to the riot on Saturday crashed seven miles from downtown Charlottesville, killing Lt. H. Jay Cullen, 48, and Trooper-Pilot Berke M.M. Bates, 40.