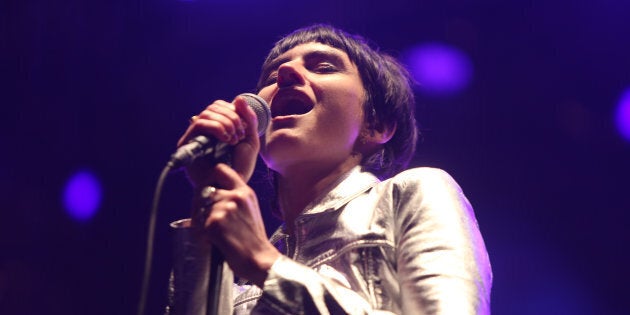 Wollongong hosted the Yours And Owls music festival on the October long weekend, two days of sun, fun and bands just a stone's throw from the beach on the beautiful NSW south coast. HuffPost Australia has visited the festival before, calling it "Australia's coolest small festival", but the "small" tag doesn't exactly fit anymore as the event has expanded to a two-day, four-stage format featuring the likes of The Presets, At The Drive-In, The Preatures, Dune Rats and an impressive lineup of Australia's biggest musical acts.
While winning well-deserved plaudits for being a well-run, fun and innovative festival in its own right, Yours And Owls also accidentally became a pioneer for gender equality during its 2016 iteration. Without deliberately setting out to, organisers realised they had booked a lineup where 50 percent of the acts were either female solo artists or included female members. While other Australian festivals -- most notably, Canberra's Spilt Milk that same year, which booked only one female act on its lineup -- fail to include gender parity and representation as part of its rationale for putting together a festival, Yours And Owls organisers said they didn't struggle to book such a diverse lineup in 2016.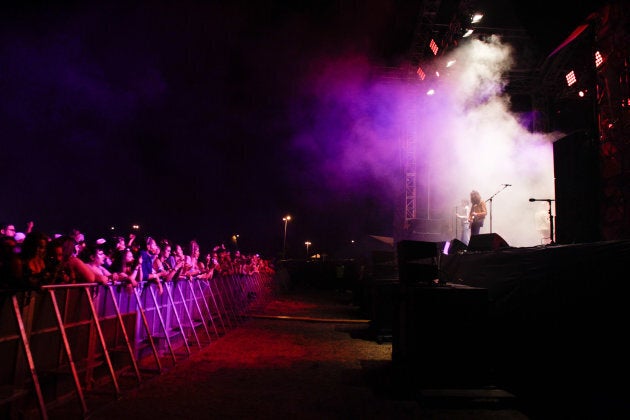 "Our process is I go out and hunt around for a lineup and come back to everyone with what I've got and one of the guys pointed out it was half girls," Owls organiser Ben Tillman said at the time.
"I was just trying to get the best line-up, these were the acts that were available and this is a testament to how much great music there is being made by women."
In 2017, a quick check of the Yours And Owls lineup found at least one third of the bill either being solo female artists or featuring female talents, from key drawcards The Preatures and Montaigne; through to newer talents like Alex Lahey, Ruby Fields, Bec Sandridge and Ali Barter; and a swag of smaller and local acts. HuffPost Australia chatted to a few of them to get their thoughts about how women are included (or not) at the festival level in Australian music.
"I know promoters book acts who will bring numbers to festivals. It seems our most popular acts, musically, universally, not just nationally but in the world, are white dudes," said Montaigne, real name Jessica Cerro.
"The fact of the matter is these people are booked because they will sell tickets. But in seeking out those kind of acts, like minorities, those acts then become popular, or the music gets better, or other people who have maybe denied their own potential because they don't think they can make it because of who they are, will have the confidence to come out. It's all about confidence."
Rising and much-hyped Sydney indie band Body Type, who count four women in their ranks, said it was "lazy" for festivals to not consider gender when assembling lineups.
"It's completely important. The excuses promoters throw out, like 'it's actually based on genre and there were no women doing this', is bullshit and so lazy," said frontwoman Sophie.
"There are so many, not only females but other diverse musicians, doing such incredible things, that you should work your festival around them. You listen to what you want to listen to, then you build it and curate it in that way."
"Why would you not want to listen to amazing artists, regardless if they were a man or woman or seagull?"
Montaigne said getting more women on lineups would encourage and inspire other women to pick up instruments, start singing or join bands, kickstarting a snowball effect which would lead to more talented female acts in the long-run.
"Once women have representation and women who ordinarily think 'it's a man's world and industry', they start to see that and think 'I can do that too'," she said.
"Then they start to come out of the woodwork and develop their own talent and creativity, and become new female acts, then there are more female musicians to actually put on the thing. Once you have representation, like any minority whether that's people of colour or queer people, it normalises you and you're not afraid to go out into the public and show yourself."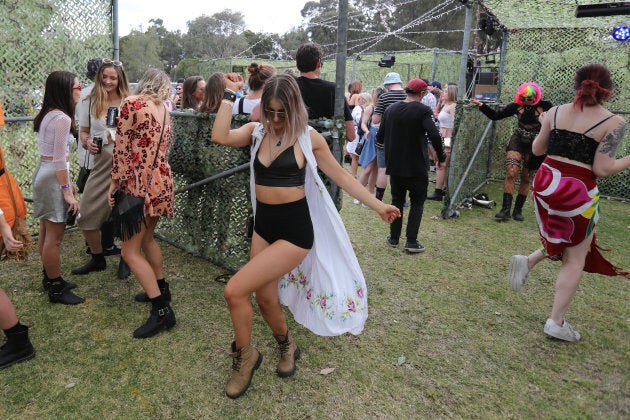 Melbourne artist Ali Barter, who we recently profiled, has been running around the country with her guitar in recent months, bringing her electric new album to fans nationwide. She told HuffPost Australia there was a simple reason to inject more diversity on festival lineups.
"It's more fun. It's more interesting to get a range of artists," she said.
"When there weren't as many women on the bill, there would be one or two types of female artists and now we get such a range. We get Ecca Vandal, and Alex Lahey, and then there's The Preatures, women who do completely different things."
Barter said, if nothing else, festival fans wanted to see a variety of acts.
"It just makes it more interesting. It's fairer but it's just better. You want to see a range, you don't want to go and see the same thing over and over again," she said.
"People want to hear it. People are ready for it."