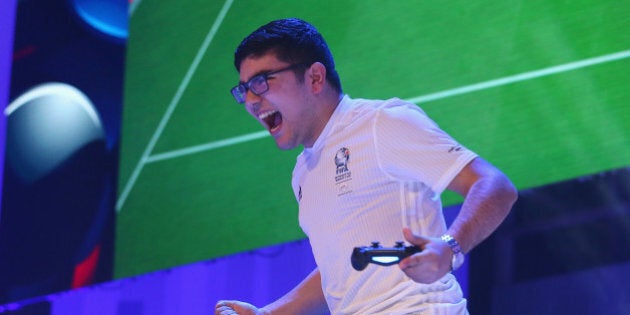 The packed stadium could hardly watch. The players were too exhausted to be nervous. This was no longer about preparation and skill. It was all down to instinct now.
First, we should also explain that we speak here not of the actual FIFA World Cup but the video game version, the FIFA Interactive World Cup. It's an event for video gamers playing the EA Sports FIFA video game, one of the world's top-selling games.
What a match. Gamers from across the world converged on New York's famed Apollo Theater in Harlem for the final. After three months of tense gameplay and eliminations, there were just two remaining.
There was 24-year-old Sean Allen of England whose hobbies, you'll not be surprised to learn, are football and gaming. And there was 17-year-old Mohamad Al-Bacha of Denmark, who only started playing the FIFA game five years ago.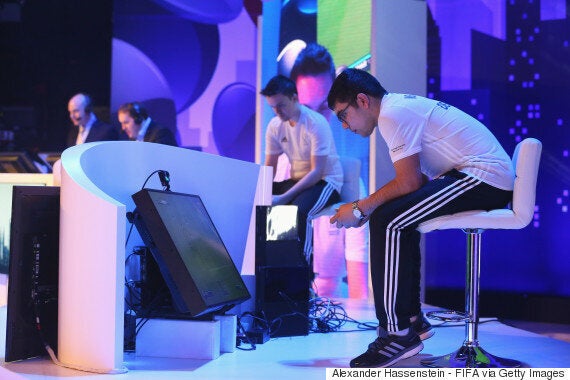 It's not life and death -- it's more important than that.
The final was a two-leg affair. Each leg was played on a different "home ground", which in this context meant a different console. The first leg was PlayStation4, which was Al-Bacha's "home ground". The second leg was played on Xbox.
It was 2-all after the first leg. In the second leg, Allen led 3-1 which means he was up 5-3 over all. There was just four minutes of FIFA time left, which translated to only a few seconds of real time (a half is six minutes).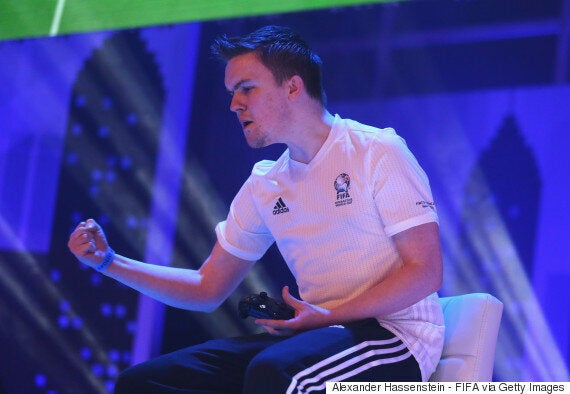 Sean Allen, whose skin doesn't appear to see much sun, was feeling pretty good at this point.
Al-Bacha scored!!! 3-2. If he scored again, he would be level on 5-5. But because he'd scored more goals on the "away console", he would be crowned the winner, as per FIFA rules which apply in events like the Champions League.
But could he find that elusive winner? You already know he could, and it came via a sloppy piece of defending which Allen will be regretting for years, plus a particularly deft inside ball from Al-Basha.
Got nothing to do tonight and feel like watching the whole game and several that preceded it? Be our guest.
All credit to the winner, who we're sure gave the proverbial 110 percent. For his efforts he wins a cash prize of $US 20,000 as well as a trip to the FIFA Ballon d'Or, which is world football's big official awards night. Nice.