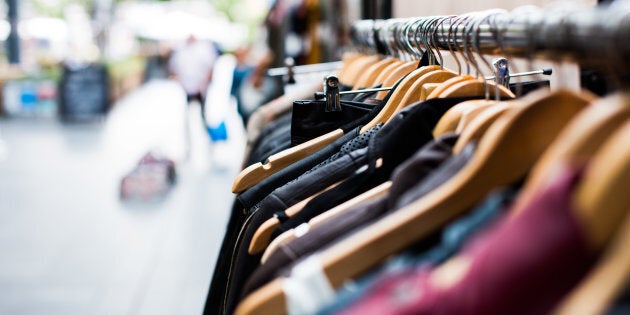 Chances are you own at least one piece of vintage clothing. It might be a dress, a blazer or a handbag, and it's probably 30, 40 or 50 years old. You can still use it because, at the risk of sounding like a fuddy duddy, they made things well in those days.
These days are different. Sure, we've still got the option of handmade luxury fashion, but the majority of us shop high street. And (a lot of) high street fashion is fast. Much like our food, dating and television, we want it now and we want to replace it when we get bored -- which is likely to be in a fortnight's time.
Satiating these desires comes at a cost. Sweatshop labour is a $3 trillion a year industry, employing more than 40 million garment workers and generating immense profit. Yet the very same industry cannot support the essential human rights of its workers.
The environment is buckling under the weight of fast fashion, too. Fashion is the second most environmentally polluting industry on earth, only after coal oil.
Though it's not all bad news. As more light is shed, more solutions are found -- and solutions are what we desperately need. Active wear brands are championing change in the fashion sector and Aussie brands are in the lead.
Queensland born brand Lorna Jane offers 'Swap Shop', a program in which customers are encouraged to exchange old gym gear for store credits. You'll get a $5 voucher for every piece of pre-loved active wear donated, no matter the brand. The clothing (that is still in good condition) is donated to the Salvation Army. Over 40,000 articles of clothing have been donated in Australia to date.
"Swap Shop is an initiative that most retailers would avoid due to its potential impact on profits. To me though, Swap Shop is much more important than that. It enables our contribution to go beyond the cloth and extends to the empowerment of women everywhere," Lorna Jane said.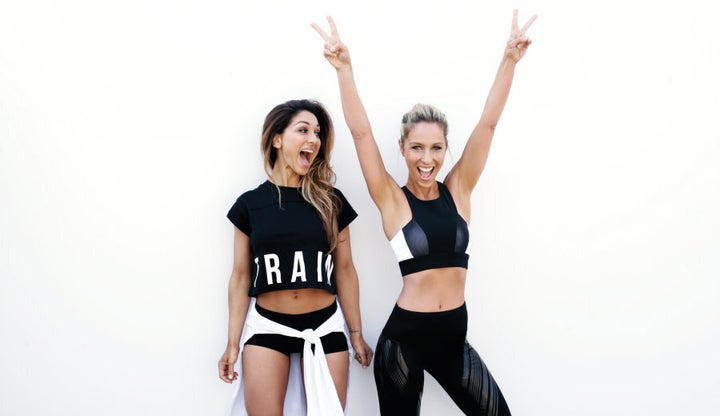 Yogawear brand Dharma Bums was Founded in November 2013 by fashion designer and yoga teacher Debbie Lawson. She wanted to change in the way yoga apparel is made. Her vision was to ensure the safety, salary and well being of the people who manufacture the garments which are made here in Australia and have been given the stamp of approval from Ethical Australia.
"We decided to keep our manufacturing on shore which allows us to operate a 'just in time' approach to inventory and absolute transparency of the ethics of each factory we work with. We avoid stockpiling, keeping our stock holding to a minimum. Our current terminal stock holding is less than 1 percent which is a fantastic achievement."
"If there is a small quantity left at the end of a season we will give this to charity or our team members will buy it for a small donation to a charity. In addition we look to use sustainable fabrics as much as we possible and all of our packaging -- including the satchels we post product out in -- is recycled and biodegradable," Lawson told The Huffington Post Australia.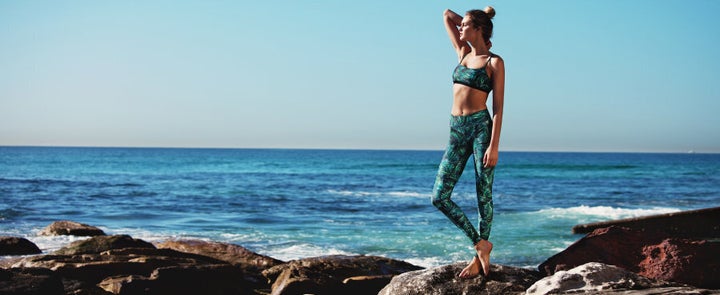 The 'sport inspired' fashion brand First Base launched in 2013 and is designed on the notion that we need to take things back to its core with regards to the manufacturing and business aspects of the brand.
In 2015, First Base launched their FIT range, a selection High Performance Lycra pieces that are made from 80 percent recycled fabric. First Base works directly with a mill to create these fabrics and the mill works with a company called Econyl who uses a process called 'waste rescue', taking traditional waste items like industrial plastic, waste, yard discards, fishing nets and industrial off cuts and repurposes these items to make them into a 100 percent recycled polyester yarn.
In addition, First Base offers online customers an option to donate $2 at checkout -- which the brand them matches -- and goes directly to planting trees. To date First Base has planted 204 trees with the aim of planting 1000 trees in 12 months.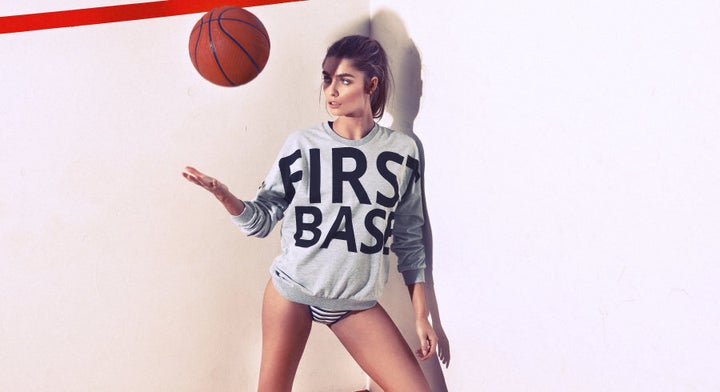 Moving away from active wear and into fashion, YEVU is a vibrant fashion brand founded by Anna Robertson. The socially responsible clothing line is make in Ghana, West Africa and the name means 'white woman', a term Robertson heard often as she navigated the chaotic city.
Robertson spent 12 months living and working in the city and was amazed at the ubiquity of traditional wax print -- the 100 percent cotton fabric worn on the streets in an array of bright designs. From there she saw potential in partnering with small businesses in Ghana in a bid to create jobs and connect the Australian customer with the marketplace of West Africa.
Robertson now works with a team of tailors and seamstresses, operating as micro enterprises in Ghana's informal sector to create YEVU's debut range. The brand first appeared in 2013 in Sydney's Surry Hills and the collection sold out within one week. Since then, YEVU opened several pop up stores around the world, including East London, Melbourne and Sydney.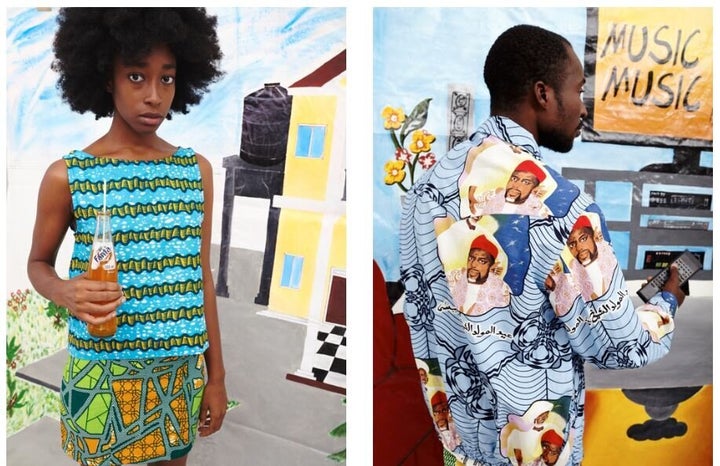 Levi's use a 'waterless' process to minimise the mass amounts of water used to produce jeans. An essential part of agriculture, the brand recognised the huge impact the traditional process had on water usage and adjusted their manufacturing accordingly.
By removing water from stone washes or combining multiple wet cycle processes, Levi's has been able to reduce water usage up to 96 percent for some styles. Since launching the Waterless process they have saved over 1 billion liters of water.
Also on the topic of water, EMU Australia has teamed up with WaterAid to support access to safe drinking water in marginalised communities around the world -- to give you an idea of how important that is, over 6.3 billion people don't have access to adequate sanitation. That's one third of the world. The footwear brand is donating a portion of retail sales directly to WaterAid so they can provide clean and safe water to these communities and countries.
As part of HuffPost's "Reclaim" project, HuffPost Australia will share stories and solutions that can help us all become better consumers.
Popular in the Community