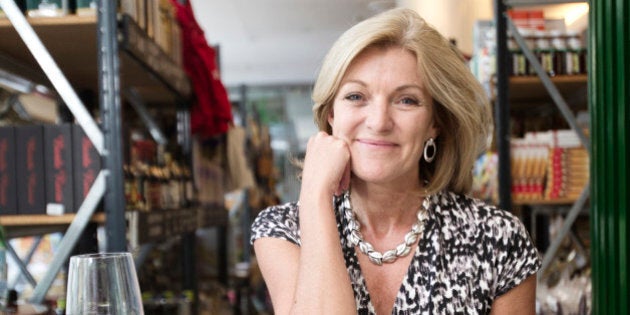 Walking into an abortion clinic with her mother, a teenage Fiona Patten was confronted by sprays of fake blood on the footpath and protesters with vile signs.
"It is still a very stark memory for me and I know it's something that continues today," Patten told The Huffington Post Australia.
That was in the 1980s when the Canberra high school student needed to travel to Sydney to the nearest clinic.
This week, the Victorian Member of Parliament is preparing to introduce a bill ensuring intimidation and harassment free zones around reproductive health clinics.
Patten said the bill was about ensuring women could walk down any street without being harassed.
"I think this sort of protection for women should have been done decades ago but because it is linked to the highly emotional issue of abortion, no one wants to go there," Patten said.
"This is actually violence against women -- sometimes physical but mostly emotional and psychological -- and it's at a time that's often very difficult.
"In a year where Australians are coming to grips with family violence and violence against women, this is a simple reform parliamentarians can do to reduce violence against women."
Patten said the bill had received some criticism from anti-abortion campaigners.
"They say it's breaching their free speech but every morning protesters are out in front of Parliament House with signs, and posts and flyers, and I believe they have every right to protest and speak to their elected members.
"They do not have the right to do the same thing to individual young women and their families outside a clinic."
Women's Health Victoria executive director Rita Butera agreed, saying women had been forced to contend with harassment and obstruction when accessing reproductive health services.
"Freedom of speech does not entitle someone to a captive and unwilling audience, nor does it give them the right to harass others," Butera said
Butera said similar legislation had been introduced in Tasmania.
"Although the Tasmanian legislation is relatively new, it has provided a clear precedent and framework that can be adapted to suit the Victorian context," Butera said.
"Interestingly, similar access zones are already in operation in Victoria such as those relating to voting booths, logging exclusion zones and duck hunting exclusion zones and have been found not to infringe on freedom of expression."
Patten's private members bill to introduce a 150-metre safe access zone around abortion clinics will be debated in the upper house on Wednesday.