For a growing proportion of Australian pensioners, retirement has become a lonely struggle for survival as they battle to afford basic necessities in the face of rising accommodation costs.
That's the subject of a new book published by the CSIRO, The Australian Dream: Housing Experiences of Older Australians, which draws on the stories of 125 Australian pensioners to compare their experiences with the trends and needs of an ageing Australia.
The book -- which probes the growing divide between older private renters, those who live in social housing and pensioners living in their own home -- found some pensioners are going without medication and in some cases contemplating suicide due in part to high housing costs.
It was so desperate, the search for affordable accommodation, that I went down with a heart thing and was rushed to (Royal Prince Alfred) hospital and I was operated on. I never woke up for three days, that's the pressure I was under. It's like a pressure cooker. You don't know where to go or what to do. A male pensioner shares his story with Prof. Alan Morris
Book author, the University of Technology Sydney's Professor Alan Morris, told The Huffington Post Australia an aged pensioner who owns their own their home outright, or a retiree who lives in social housing, can lead a relatively comfortable, if frugal, life.
"The key vulnerable group is really older private renters -- and this group is really incredibly vulnerable, both financially and in terms of security of tenure," he said.
Currently about 8 percent, or roughly 250,000, of the 3 million Australians who are aged 65 and over are private renters, and not all of them are under financial stress.
But at least least half of that percentage figure, or roughly 100,000 people, are in an extremely vulnerable position, said Prof Morris, a researcher at UTS' Institute For Public Policy and Governance.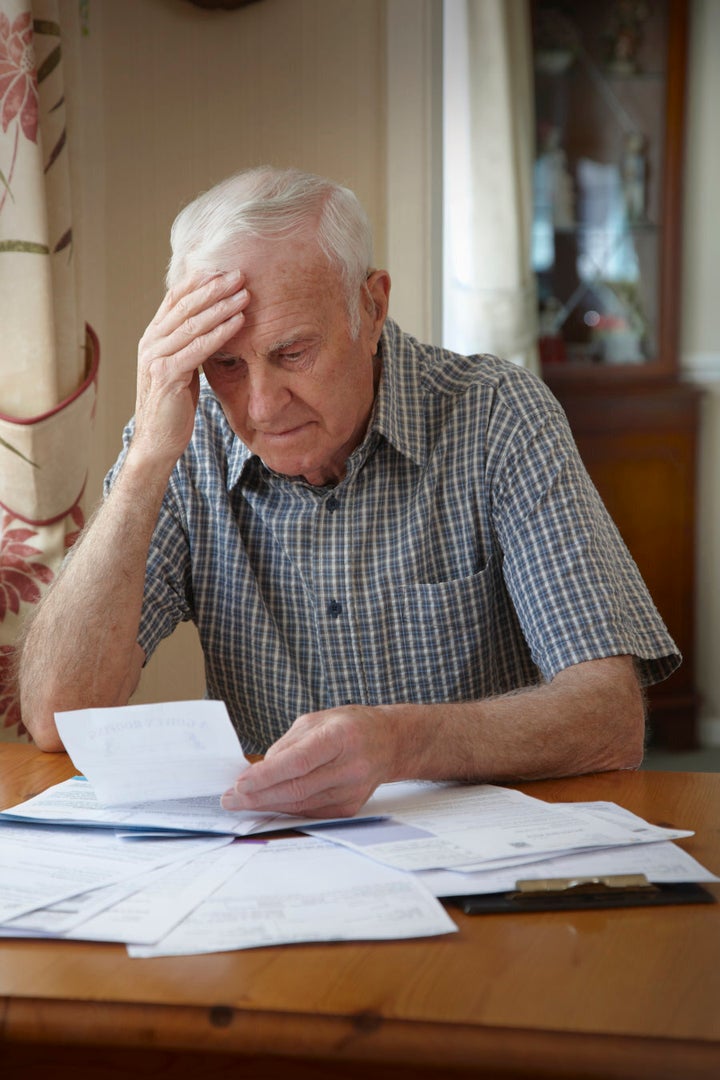 The situation does not bode well for a group of Australians coming up on retirement age.
One in five Australians aged 55-64 who live by themselves are private renters who will never own their own home, Prof. Morris said.
Faced with constant financial insecurity, older private renters are under perpetual stress.
"In Australia this is a crisis that has been swept under the carpet," he said.
"Its a spiral, the anxiety and stress creates depression, they are more and more isolated, and I think life expectancy is quite significantly impacted."
I don't want to fall down in a screaming heap, for want of a better way to put it. I try not to think about the future and that's awful, isn't it. That's a dreadful thing to say, really, but now I'm losing any ability to have any way of earning a living. A woman interviewed for Prof. Morris' book
The proportion of the population that is aged 65 years and older has increased substantially and is continuing to do so in the context of one of the world's most expensive housing markets, Prof. Morris writes in the book.
He is critical of housing policy in Australia, and the lack of affordable housing when new developments are being planned.
"The notion that just by increasing (housing) supply then the crisis is somehow averted is so absurd. I think what it's going to do is push more people into a crisis situation," he said.
Older Australians, especially home owners, want to age at home:

90 percent: the proportion of older Australians who intend to stay in their current accommodation rather than move to aged care or move at all
The intent to stay in current accomodation was strongest among older people who own their own homes.
73 percent: The proportion of Older Australians who own their own home
5 percent: those paying off a mortgage
8-10 percent: those who rent their home privately or through social housing
Census data from 2011 indicate an estimated one in seven, or close to 15,000, of the total number of Australia's homeless are over 55 years, an increase of 19.2 percent from the 2006 census, Mission Australia said last week.
Across Australia, it is estimated that around 4.9 percent households of older people are paying more than 50 percent of their income on housing costs.
Just five per cent of Australia's housing is social housing, Homelessness Australia Chair Jenny Smith recently told Fairfax.
In January an OECD report found one-third of Australian pensioners were living below the poverty line, making the country one of the worst in the world when it came to the financial stability of older people.