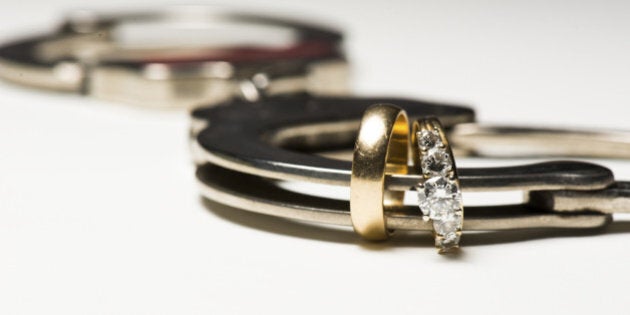 For more than 100 years, International Women's Day has celebrated the economic, social and political achievements of women and has become a time to reflect on areas where progress on gender equality has stalled.
This year's theme, Pledge for Parity, calls for women and men to make a pledge to take meaningful action in these areas to help achieve gender equality at a much faster pace.
Broadening Australia's approach to forced marriage is the next step in empowering women and girls and advancing their rights.
Amina* faced the prospect of forced marriage whilst she was a high-school student. Her sisters and cousins had also experienced marriage at a young age, so it was not a surprise to Amina when her parents informed her about their plans for her marriage.
She was pressured by her parents to travel overseas and then deceived into a religious marriage to a stranger. Amina was then expected to sponsor the migration of her new spouse to Australia a few months later when she returned and turned 18.
Amina's parents genuinely believed the marriage was in her best interest, but their deceptive actions emotionally devastated their daughter.
As the reality of life with her new husband drew closer, it became clear to Amina that she would not be allowed by her husband to study, work or achieve her own goals.
Ultimately, Amina refused her parent's wishes. As a result, she has lost family and community relationships that have been foundational to her identity as a child and young person transitioning into adulthood.
Overnight she was flung into independence without resources to live on her own, in addition to dealing with the grief and loss of her family.
The fact this occurs in Australia today demands of our attention and resources.
Under Australia's current policy, victims who disclose a risk of forced marriage or who experience a forced marriage must engage with law enforcement to access a government support program.
Criminalising forced marriage in order to prevent it is only one part of a complex and comprehensive response to best support young people and their families. Young people aged 16-18 years represent a significant number of those at risk, and more nuanced interventions should also be offered.
For example, in many cases it may not be in the best interest of a young person's well-being or emotional and psychological development to be a party to the prosecution of their own family members.
Services should be available to people independently of contacting police, who are inappropriately placed as gatekeepers to welfare supports. An integrative framework is needed -- one that focuses on young people and provides resources for them to reach their full potential from the moment they seek help.
The United Kingdom's Forced Marriage Unit (FMU) offers Australia a model for delivering a consistent response that is worth considering in light of the growing number of young women and girls seeking help here.
The FMU response provides multi-disciplinary support teams that work alongside law enforcement if young people choose to engage with police. This means that a young person's journey is centred on their rights and needs rather than a criminal justice outcome.
Young Australians facing forced marriage need a similar approach that activates comprehensive wrap-around supports first, and law enforcement as needed.
Without the support of a schoolmate's parents who offered her a safe home, support and guidance, Amina would likely have returned to a marriage and life she never wanted, and Australia would have been robbed of the skills and talents she now offers as a university graduate.
Amina was able to achieve her goals because she was given what she needed when she needed it. It's true that Amina is also a courageous, tenacious and insightful young woman with coping skills and motivation to succeed. It's a lucky combination.
We think Australia can and should leave less to chance by providing every young woman at risk of forced marriage the same opportunity.
*Name changed on request.