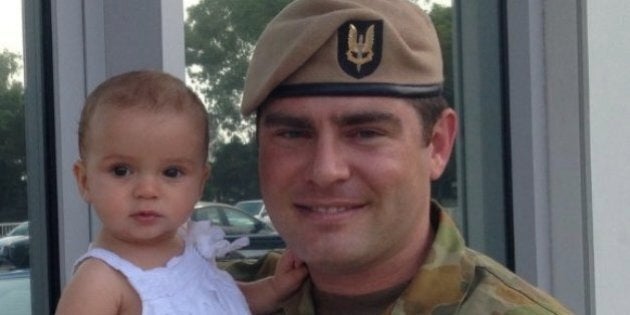 A former SAS trooper who alleges his identity was stolen and the event covered up by top Army brass has rejected a $1 million compensation offer from the Department of Defence because they refuse to recognise his prior military service.
Trooper Evan Donaldson made headlines in February when independent senator Jacquie Lambie used parliamentary privilege to accuse senior Army figures of illegally trying to change his rank, strip him of wages and end his career in the SAS after a serious assault during training.
Donaldson was allegedly assaulted in 2006 during secret resistance to interrogation (RTI) training run by the Defence Intelligence Organisation inside Australian territory, "involving techniques outlawed under the international convention governing the use of torture".
Now facing legal costs of $500,000 following a seven-year battle with the department, Donaldson last week said he was offered $1 million by the department of defence, who refuse to recognise his status as an SAS trooper in negotiations.

He said is considering court action to force the department to recognise him as an SAS trooper.
"They want to call it defective administration, that's what they want to term the compensation payment," he told The Huffington Post Australia.
"They don't expressly say what was defective -- it's a blanket clause that they want to apply to every incidence that we have exposed in the past few years."
Donaldson has compiled hundreds of documents he says proves his dumping from the SAS was the result of a forgery.
During an incident during Donaldson's 2006 training-- when he was blindfolded, handcuffed and wearing a thin hospital gown -- he was kicked in the buttocks by a guard which resulted in a tear and bleeding.
Months later, after experiencing symptoms of stress, he said he was denied sick leave and so took leave without pay. He returned to service in 2009. Shortly before a deployment to Afghanistan, he was suddenly removed from his unit and stripped of his rank.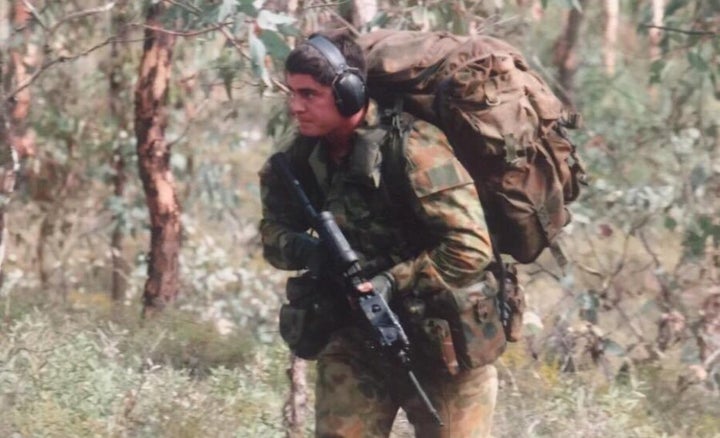 She has also called on the Australian Army to produce all of its videos of RTI training since 2002, to a senate committee and under special circumstances, to ensure no international human rights laws have been broken.
"Evan was bashed, bound, bagged, blindfolded, stripped naked, placed in stress positions, deprived of sleep and food for 96 hours and during that time he was sexually assaulted and left bleeding," she said.
Shortly after senator Lambie read her statement in parliament, Independent senator Nick Xenophon said the alleged incident was unacceptable and cruel, and called for it to be resolved as soon as possible.
"What Trooper Donaldson has been subjected to is nothing short of a travesty of justice," Xenophon said at the time.
"What he has gone through has been appalling. Defence needs to sort this out as a matter of urgency".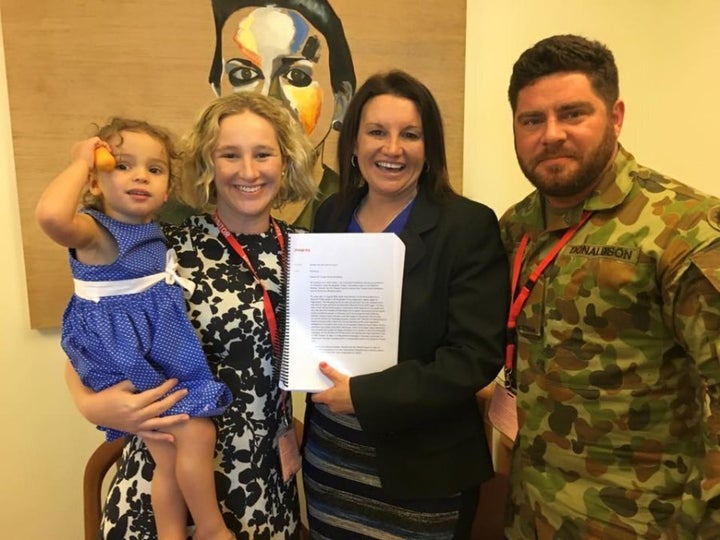 Donaldson said the department won't recognise that he was an SAS trooper because it would mean they would have to acknowledge his employment number and rank should never have been changed.
"The lawyers from the defence minister... just sit there in mediation, they don't discuss anything, they simply say the minister is not prepared to recognise your SAS service. We say why, and they shake their heads and say 'that's our instructions'," he said.
"If they pay me off and I walk away, then of course the crimes and the public interest disclosures that I have put forward, they will say nothing to see here we didn't change his identity, he was never SAS and he's taken money to accept that," Donaldson told HuffPost Australia.
"We're asking for a justification as to why they won't acknowledge my service."
A defence department spokesman, when asked about the $1 million settlement, replied: "all reasonable efforts are being made to seek a resolution of Trooper Donaldson's matter".
"Defence cannot discuss the specific particulars of Trooper Donaldson's matter due to privacy and confidentiality reasons and it would be inappropriate to comment any further," the spokesman said.
In February, after Donaldson's story became public, Chief of Army, Lieutenant-General Angus Campbell, issued a statement about Donaldson's case.
"The Army is aware of the numerous allegations made by, and relating to, Trooper Donaldson against Defence and Defence personnel," the statement said.
"Unless Trooper Donaldson provides consent to release his information, the Army is unable to publicly address these claims."
General Campbell also said it was unfortunate public commentary and media reporting did not present all the information.
"It is equally disappointing when Defence, including current and former members of the Australian Army, are represented as obdurate or acting with malicious intent when the ADF is simply abiding by legislative requirements (and the express wishes of the individual concerned)."
Donaldson maintains the information released by Defence was deliberately misleading and contained a "litany of inaccuracies" designed to discredit him.
Air Chief Marshal Mark Binskin told Senator Lambie during a Senate Estimates hearing her handling of the matter, and her speech, had been unhelpful and complicated investigations.
"It effectively removed any right of reply and also risked pre-judgement in new complaints that have come to us that we've not yet had the chance to address or investigate," he is reported to have said.
Donaldson's rank was restored in July 2015, and Donaldson told the HuffPost that Defence have offered him a series of compensation proposals -- starting at $64,000, and gradually moving upwards before the most recent offer.
But he refused to accept them, partly on the grounds it was more than defective administration that cost him his job, and because he was not satisfied his complaint had ever been properly investigated.
Donaldson's wife, Phoebe, described the situation as non-sensical and said there was no way her husband would sign anything that says he wasn't an SAS soldier.
"I don't understand how they can be so obnoxious and obstinate," she said.
"It's in black and white, there are photos. If you look at my Twitter, we've got the course reports, the service history, the stat decs, we've got the photos."
Phoebe, a GP, has been by Donaldson's side for the six-year internal battle he waged with Defence bureaucracy, before he went public.
"My whole purpose is to try and help people and these people are purposely hurting my family," Phoebe Donaldson said."I am livid."Instead of having a perfect litigant approach where they go 'hang on, what isn't right, how can we help you', it's just 'shut up digger, we'll show you how powerful we are'."