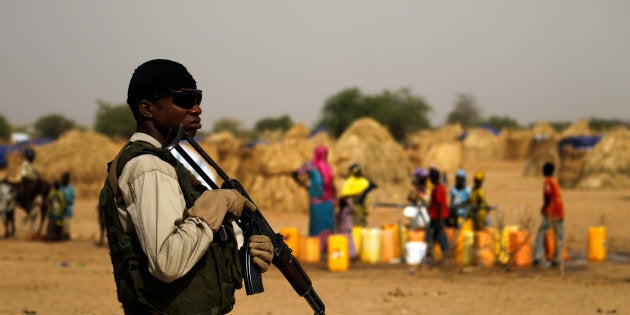 Three Australian citizens and one Australian resident are among a group of workers who were abducted in a deadly ambush in south-east Nigeria, during which their driver was shot dead, Prime Minister Malcolm Turnbull has confirmed.
The group was travelling on the roads of Calabar, south-east Nigeria. It's one of several areas in Nigeria the Australian government has warned travellers to avoid due to the ongoing threat of terrorist attacks.
According to Cross River Strait police, a New Zealander and a Nigerian have also been kidnapped, while two other men managed to escape. The men are all contract workers from Australian company Macmahon, working for cement company, Lafarge Africa. The men were travelling to work around 5.30am local time when their car was ambushed.
Kidnapping is a widespread occurance in Nigeria, where expatriate workers and wealth Nigerians are regularly targeted. Since 2006, more than 1,000 foreigners have been kidnapped, according to The Nation newspaper.
A witness to the attack on Wednesday, told The Vanguard the kidnappers included a group of around 30 people as the car was crossing the Idundun bridge, Cross River. A witness told Nigerian reporters four cars loaded with criminals were involved in the ambush, killing the driver immediately.
"They ambushed them and killed Matthew on the spot. One of the expatriates hid under the vehicle and they didn't see him because it was still a bit dark. They also took one of the other drivers, Mr Owen, then one supervisor and three white guys and it was like they had a boat by the beach already waiting for them," said the witness.
Foreign Minister Julie Bishop has released a statement, saying the government is in close contact with the Nigerian officials and are waiting for confirmation of the mens' identities.
The kidnappers have yet to make contact with local police.