Four male lion cubs have just made their public debut at Taronga Western Plains Zoo in Dubbo and the photos are almost too much for our hearts too handle.
The cubs that were born in November last year are on display with their mother Maya and father Lazarus, soon they'll be joined by sub-adult females Zuri and Makeba.
"The cubs are very inquisitive and are enjoying exploring their new surroundings. They have been climbing trees, rocks and logs as well as playing together," zookeeper Megan Lewis said.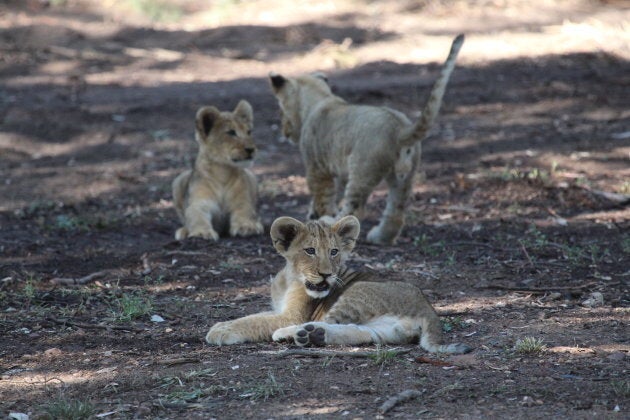 "We are pleased with how everything is going. Maya is a very attentive and nurturing mother and as a result the cubs have been flourishing," she said.
If you've ever wanted to name a lion cub, now be might be your chance. Three of the cubs have been named Karoo, Virunga and Sheru but there's a naming competition for the fourth one.
"The name suggestions for the fourth cub should be of African origin and have an appropriate meaning for a male lion," Lewis said.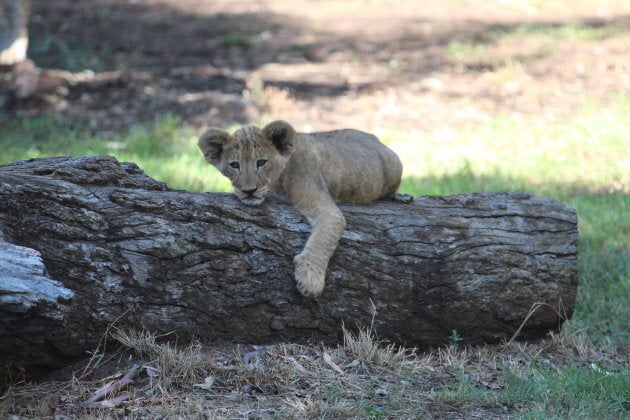 The beautiful cubs have been eating small amounts of solid food and are still dependent on their mothers milk at this point.
We can't wait to see these little guys continue to grow up.