A self-made millionaire at 30, Beth Mathison lived in a historic Scottish castle with a colony of Woolley monkeys, a large marina and an indoor modern railway -- all labours of her own hands.
She has run multi-million dollar enterprises involving hundreds of staff and organised lavish functions for up to 30,000 people. In 2015, she was named Tasmanian Businesswoman of the Year.
But for 20 years, she was financially trapped, controlled by her abusive partner.
It was this relationship which ultimately led to her losing everything.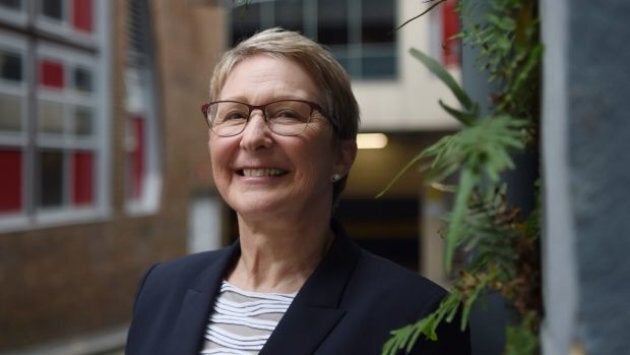 "My motivators were my natural entrepreneurial spirit and a driving desire to take on new challenges, and it was these motivators that Bob* used to great effect to control me," she explained.
"They always resulted in me being the only one who worked, often seven days a week. It left me no time to reflect or to take control."
Smart, financially savvy, private school educated and with several degrees to her name, Mathison is the last person most people would think of as a target for an abusive relationship. Now, she wants people to understand that domestic violence doesn't discriminate based on education or privilege -- and the solution is not as simple as just walking away.
"The thing about financial abuse is that it happens insidiously, and it's not always a one-off catastrophic event. It may start by allowing someone to take control away from you in small ways, which over time becomes the norm."
On Tuesday, Mathison helped launch a handbook for women in similar situations to hers, to help them regain confidence and control over their finances.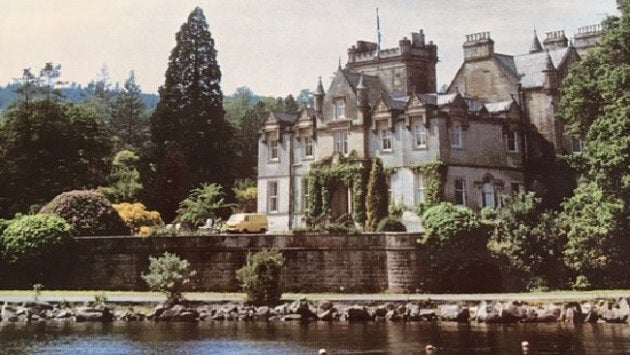 The guide lays out what constitutes financial abuse -- a wide spectrum which includes refusing to help with household expenses, stealing money, and stopping a partner from working. It offers tips for those experiencing financial abuse and helps those escaping it develop their own budgets and financial plans.
The handbook has been produced as a joint initiative between the Commonwealth Bank and Domestic Violence NSW, and will be distributed to frontline domestic violence workers across the state.
The CEO of Domestic Violence NSW, Moo Baulch, said that between 50 percent and 90 percent of domestic violence cases involve financial abuse, yet it is seldom talked about. And while physical abuse is more prevalent in poorer communities, financial abuse is often most prevalent in the nation's wealthiest suburbs.
"One of the trickiest things about financial abuse is that it can look really different depending on the context," Baulch said.
"It can be very subtle, it can be difficult to identify and it leaves no physical marks."
But it is all part of the pattern of manipulation and control.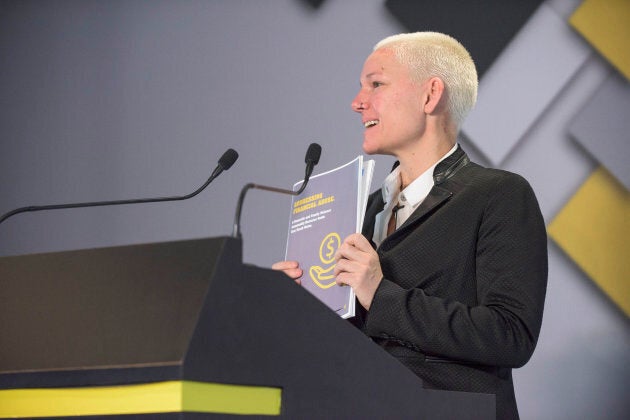 For Mathison, this took the form of debts run up in her name, joint mortgages and the responsibility of supporting their daughter and stepson -- all of which her partner used to hold her a financial hostage.
Interest rates skyrocketed and the tourism business which her partner had persuaded her to take on failed, so Mathison went to work in a supermarket while her partner still refused to work and continued to build up debts in her name.
When she finally got up courage to escape, the former millionaire was so deep in debt that despite working full-time, she and her daughter had just $40 a week for groceries.
But the worst part, Mathison says, was the emotional toll.
"When I left, I felt an odd sort of responsibility for Bob. I felt humiliated, and to a degree I even felt complicit in getting into this situation," she explained.
It is this loss of self esteem, confusion and embarrassment which are barriers to many women leaving abusive relationships -- and it is where the Commonwealth Bank hopes their guide will help.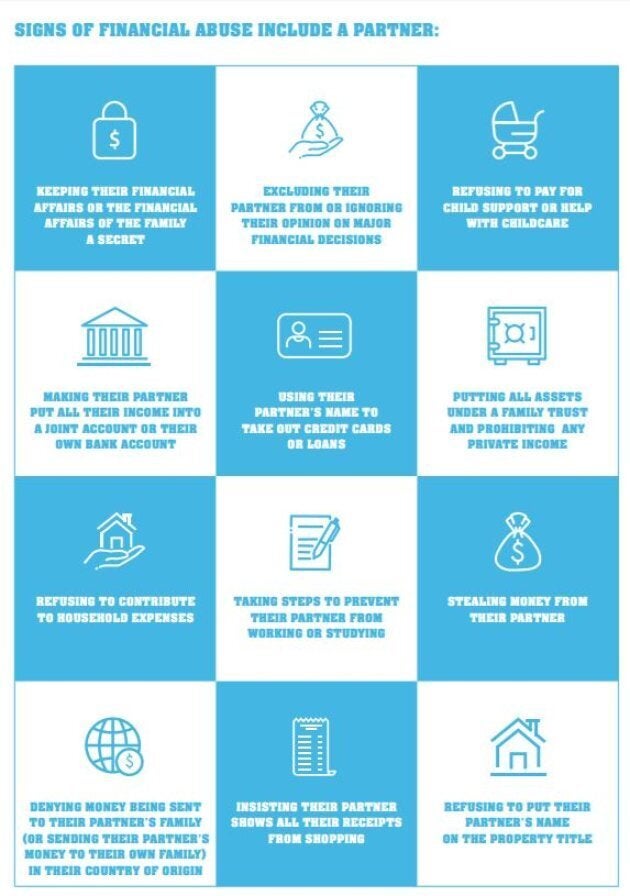 The handbook is now available online and in domestic violence centres in NSW.
Commonwealth Bank's Executive General Manager of Direct Channels, Sian Lewis, said it will allow women who wouldn't walk into a domestic violence centre access to information and support, including help identifying whether they are actually being financially abused in the first place.
"The thing I love about it is that a member of my staff doesn't have to mention to a customer that we believe they're open to financial abuse," she said.
"We can just say 'Have you seen the guide? Would it be helpful for you to be able to plan a budget independently?'"
The Commonwealth Bank now plans to roll out state-specific guides across the rest of Australia over the coming months.
If you or someone you know is impacted by sexual assault, domestic or family violence, call 1800RESPECT on 1800 737 732 or visit 1800RESPECT.org.au. In an emergency, call 000. For more information about a service in your state or local area download the DAISY App in the App Store or Google Play.
ALSO ON HUFFPOST AUSTRALIA