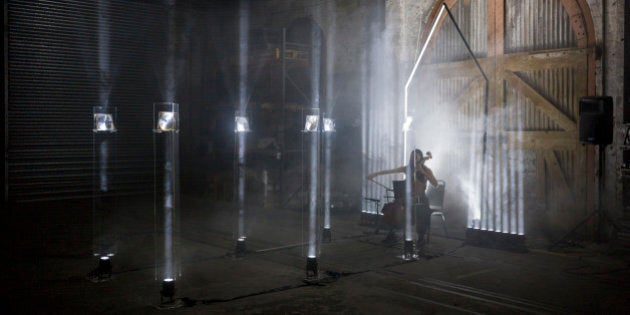 Admit it, you've envisioned our funeral before. Not because you're morbid, but curious. Who will be there? What will be said about you and what kind of legacy will you leave?
Though it's unlikely you've spent much time dreaming about the setting. It'll probably be in a church or funeral home, like most goodbyes. That's just how it's done.
Of course if your religion denotes the way you leave this earth then you likely have an established community and place in which your loved ones can say goodbye. But what if you're not religious?
Enter, The House. It's a funeral home, but not as you know it.
Founded by Sydneysiders Kylee Stevens, Morna Seres and Christian Willis, The House has been created to challenge the concept of traditional funerals and offer people choice when it comes to remembering their loved ones. Taking a combination of arts, culture, memory and design, the aim is to tell the personal story and narratives of each person's life.
"The House was born out of the personal and shared experiences of the three of us. Because of our personal experience we initially posed two questions. Why was the industry so restrictive in its choice offerings and secondly, 'what if'?," Seres told The Huffington Post Australia.
"We pondered, where can we hold a funeral if we don't want it held in a church, crematorium chapel or our homes? What are today's ecological choices? Why do services rarely reach the depth of meaning we want them to? We set out to create something that would offer a contemporary way of saying goodbye, that tapped into what really matters, particularly in the big moments where endings and change catapult your life forever," added Stevens.
Services conducted by The House will not be contained to traditional churches, in-cemetery chapels and other traditional locations. A series of venues in and around Sydney have been earmarked for services and each will offer something unique.
"The importance of the physical environment, be it a modern space, a significant building, a great landscape, or a private home, is about people being able to choose a relevant ceremonial space that reflects the human spirit," Seres said.
The House have also commissioned Australian artist Benja to develop a bespoke paper chapel that can be transported to services, setting the tone to create beautiful feelings of reflection.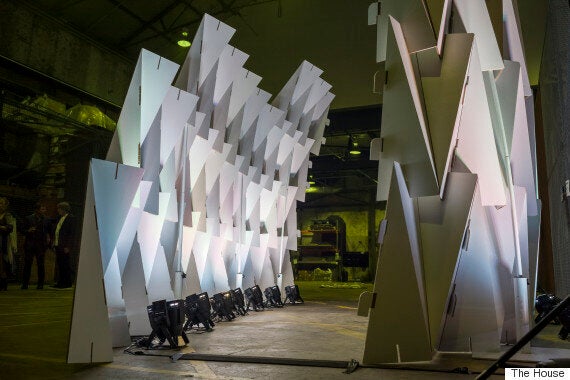 The paper chapel designed by Australian artist Benja
"It is important for us to provide infinite choice when it comes to the expression of the final goodbye. We are interested in servicing memory in an artistic way whether it is within a traditional framework or not. To move the experience into an area of transformation through music, art, lighting and sound. Choice of venue outside the traditional funeral offerings becomes a major point of difference, even as subtly as how one might re-imagine a traditional funeral space," Seres said.
In the spirit of celebrating life in this modern way, Willis revealed how he'd like to be farewelled.
"When I die, I would like to feed my friends one last time, with a big feast in a great hall filled by beautiful light and resounding acoustics. I would like people to speak, if they were inclined to do so. I would probably like to write something to be read, if I knew that I was dying," Willis said.