Former Wales captain Gareth Thomas has revealed he is living with HIV, saying he hopes that going public with his condition will help "break the stigma" around it "once and for all".
The rugby star spoke about his HIV status for the first time in a video he posted on his Twitter page, revealing "evil" people had "made his life hell" by threatening to go public with his condition without his consent.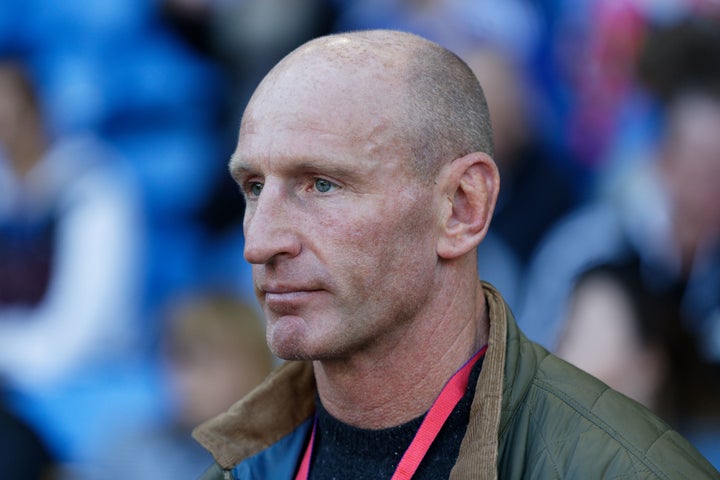 He explained: "I want to share my secret with you. Why? Because it is mine to tell you. Not the evils that make my life hell by threatening to tell you before I do. And because I believe in you and I trust you. I'm living with HIV.
"Now you have that information, that makes me extremely vulnerable but it does not make me weak."
He added: "Even though I have been forced to tell you this, I choose to fight to educate and break the stigma around this subject."
Gareth has also given his first interview about being HIV-positive to UK paper the Sunday Mirror, telling them he's been "living with this secret for years" and even felt "suicidal" as a result of the "shame" he felt about not telling anyone about his condition.
"I was being blackmailed and in my mind I thought you only get blackmailed for something really bad, which compounded the feeling of shame," he told the newspaper.
Now at a point where medication means his HIV is "undetectable" and can't be passed on, Gareth says he now feels "empowered" and hopes he can use his platform to educate others and destigmatise the condition for other people who are HIV-positive.
Gareth came out as gay in 2009, retiring from professional rugby two years later.
Since then, he's made multiple appearances on UK reality TV shows including Dancing On Ice, Celebrity Big Brother and The Jump.
He will discuss his condition further in a BBC documentary, Gareth Thomas: HIV In Me, set to air in the UK on BBC One Wales later this week.