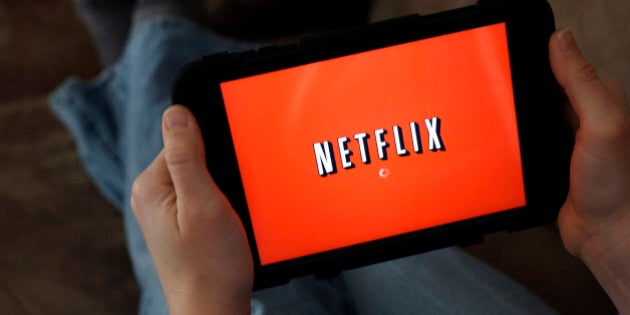 Australia's copyright laws would be drastically changed and the government's policy on geoblocking made clearer under reforms called for by the Productivity Commission in a new report.
The draft report from the Commission calls for the Australian government to tell consumers that getting around geoblocking technology, often used to access overseas streaming services like Netflix's U.S. library, isn't illegal.
Whether it's against the law to get around geoblocking in Australia at the moment is somewhat of a grey area, despite the fact it's reported to be widely used.
"The use of geoblocking technology is pervasive, and frequently results in Australian consumers being offered a lower level of digital service (such as a more limited music or TV streaming catalogue) at a higher price than in overseas markets," the report said.
It said studies show that Australian consumers routinely pay more for software, music, games, and e-books than overseas, in part due to geoblocking.
"The Australian Government should make clear that it is not an infringement of Australia's copyright system for consumers to circumvent geoblocking technology and should seek to avoid international obligations that would preclude such practices."
Currently, authors of intellectual property in Australia are afforded protection for their work for their life span, plus another 70 years.
"Australia's copyright arrangements are weighed too heavily in favour of copyright owners, to the detriment of the long-term interests of both consumers and intermediate users," the report said.
The report argues current copyright laws are detrimental because they result in works being inaccessible to libraries and consumers long after an author's death when the author may no longer have a financial interest in their work.
"The evidence (and indeed logic) suggests that the duration of copyright protection is far more than is needed. Few, if any, creators are motivated by the promise of financial returns long after death, particularly when the commercial life of most works is less than 5 years."
The report said a number of studies showed a copyright period of about 25 years provided a good balance between the rights of the author and the cost to consumers.
The not-for-profit Copyright Agency, which licences text and images for writers, publishers, and artists, said such changes to Australia's copyright laws would damage the creative industries.
"A US-style 'fair use' arrangement to copyright are out of context in the Australian system and would be a wrecking ball to Australian writers, creators, publishers and the local creative industries," said Copyright Agency chief executive Adam Suckling.
"Australian consumers, educators and students should be rightly concerned that home-grown stories, local content and Australian educational works would be seriously curtailed by such an irresponsible policy."