Georgie, 19, the first trans person to take on a full-time role in the Aussie soap, said she's "proud" of the British musician's openness with their fans in a time when "they/them pronouns are often ignored or not understood".
"I'm so proud of Sam Smith for feeling brave enough to come out as non-binary. It's hard taking that step, let alone with the entire public watching. This is a great opportunity for people to learn about using pronouns respectfully, especially they/them pronouns that are often ignored or not understood," Georgie told HuffPost Australia.
"I hope Sam is treated with the respect and love they deserve."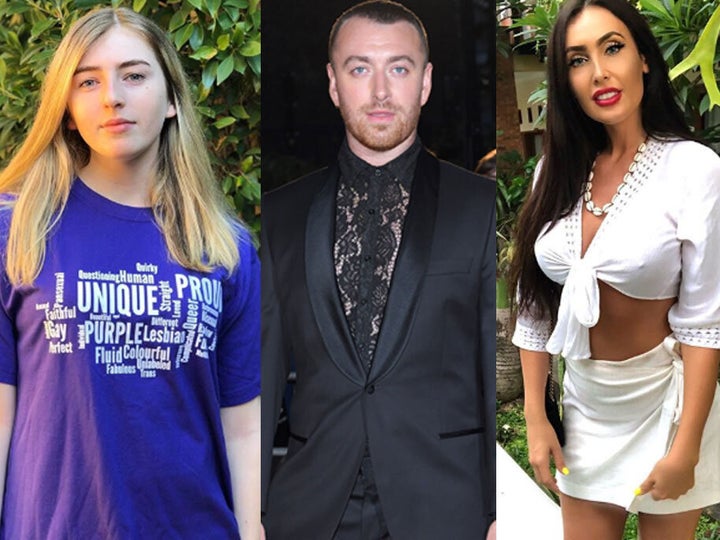 The actor, who was the youngest person to receive hormone blockers in Australia at age 10, admitted there's still ignorance surrounding pronouns for transgender people as well, saying, "my pronouns are she/her… people have got it wrong before".
Another Australian trans actor, Daniielle Alexis, also backed Sam's decision to change pronouns: "I'm proud of Sam, I really am. People need to hear more about non-binary and non-gendered pronouns," the Wentworth star told HuffPost Australia.
"The reason why non-gendered pronouns are so important is because identity is so important. When a human being has the courage and right to label themselves in a certain way, it's basic common respect to understand that and respect their wishes."
Sam informed their fans on Twitter on the weekend that they were "changing my pronouns to they/them".
"After a lifetime of being at war with my gender I've decided to embrace myself for who I am, inside and out," the 27-year-old wrote.
"I'm so excited and privileged to be surrounded by people that support me in this decision but I've been very nervous about announcing this because I care too much about what people think but fuck it!" they said.
"I understand there will be many mistakes and mis gendering but all I ask is you please please try. I hope you can see me like I see myself now. Thank you.
"P.s. I am at no stage just yet to eloquently speak at length about what it means to be non binary but I can't wait for the day that I am. So for now I just want to be VISIBLE and open. If you have questions and are wondering what this all means I'll try my best to explain."