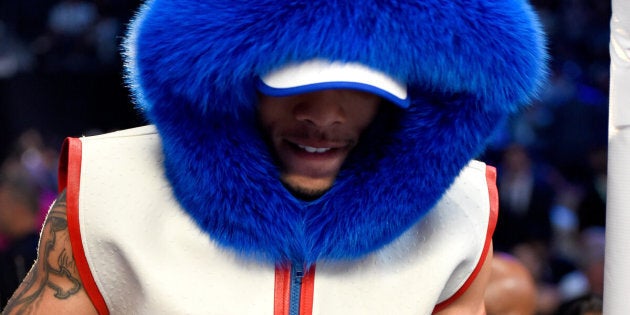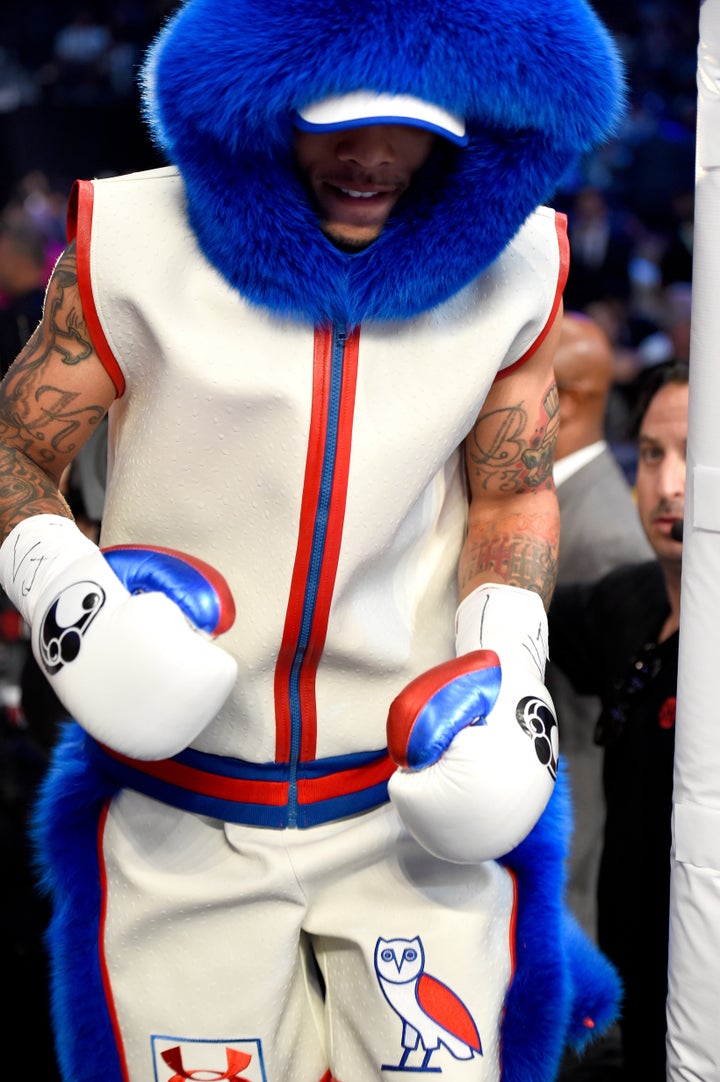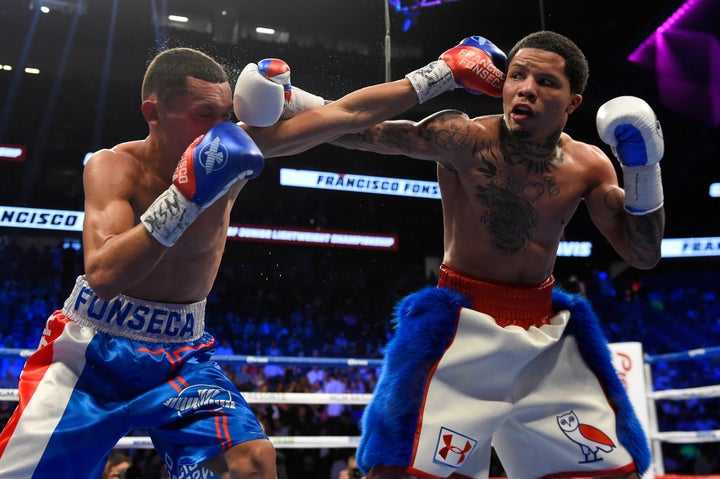 The megafight between Floyd Mayweather Jr. and Conor McGregor may have been the main event on Saturday night, but a furry blue friend briefly stole the show before those two made it into the ring.
Before the final undercard match of the night, 22-year-old fighter Gervonta Davis made his grand entrance to the ring looking a lot like the Cookie Monster, or Grover from Sesame Street, or a blue troll, or a Smurf ― essentially anything that is cartoonish and blue.
People across the internet could not take their eyes off of Davis' furry hood.
Things got even more ridiculous after Davis entered the ring and people realized he was also wearing furry shorts. Yes, Davis fought against Francisco Fonseca wearing shaggy shorts for the entire match.
All that fuzz aside, Davis put on a good show and won the match with a knockout punch. Let's just hope his boxing career brings him as much fame as his pants did.