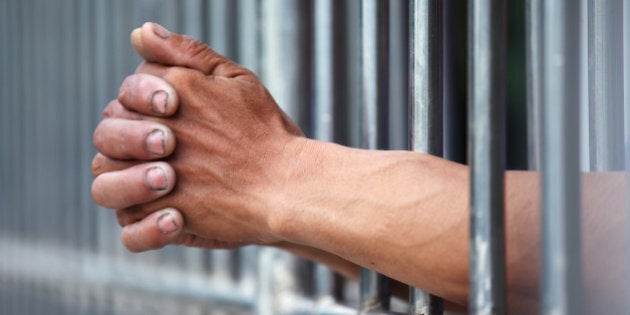 The current overcrowding in NSW prisons left little political room to manoeuvre, and so the announcement of a decision to add an additional 1650 beds was to be expected.
The sad truth is that this will not improve community safety and it will not be a long-term fix for the problem. There is a saying in the prison building industry that goes along the lines of: 'If you build them, they will fill them'.
One only has to look to the ACT and their new prison, which opened in 2010 to much fanfare as a human rights-based facility, and which was projected to save money, and to have capacity available for years to come. Just six years later it is one of the most expensive prisons on a cost-per-prisoner basis, has one the highest rates of recidivist prisoners and is already plagued with chronic overcrowding. No doubt, the political pressure will be to expand and build with yet more hundreds of millions of borrowed dollars. Basically, a decision for more of the same to achieve yet more of the same.
The current political and community discussion on prisons appears to be quite logical. Too many prisoners means building more prisons. The problem is that it doesn't solve the problem and doesn't improve community safety. In fact it achieves very little of what people think it will achieve.
The more people that go to prison, the more people that stay in prison longer and the more people we have returning to prison simply means that we are releasing more brutalised and institutionalised people into the community.
Make no mistake, prison is a brutal place and the more of our fellow citizens that go there then the less safe our community becomes. If you're looking for proof then look no further that the USA, which has incarcerated more people than anyone else for many years and has all the appalling social, health and economic outcomes as a result.
For a change in direction to occur the political discourse on prisons in Australia has to change. There are more effective, more efficient and more humane responses available. These range from the broad based approaches of justice reinvestment and drug law reform to better pathways and investment in specific drug and alcohol, mental health and other treatment services.
However, the conversation from our political, media and some community leaders is trapped in the political expediency of looking tough on crime, tough on drugs and, as a result, short on evidence and better options. As a community we need to start to look at how we fund interventions that reduce the likelihood of criminal activity, the number of people in prison and the re-offending rate.
This could be done by reducing our over-reliance and over-investment in strategies that create more harm than they resolve. Justice reinvestment works with communities experiencing disproportionately high rates of offending behaviour by providing them with the power and resources to address the challenging circumstances that lead to this behaviour. The funds are redirected from current high-cost and low-return investments, such as prisons, to allow funding of long-term measures tailored to local needs that address the underlying drivers of crime that undermine community safety.
We also need to recast our views on drug use and begin understanding and accepting that drug use should not be a crime but a health issue to manage and treat away from the criminal justice system. Too many people and too much money is wasted on arresting, charging and prosecuting people who use drugs.
Investing in health and education services makes far better sense than literally criminalising tens of thousands of people every year for their personal use of drugs. The long-term harm being done from this approach is scandalous.
The NSW Bureau of Crime Statistics and Research has rightly identified reducing the reoffending rate as a major way of reducing prison numbers, with the NSW Government recognising this fact by targeting a 5 percent drop in NSW's prison population by 2019 via reducing reoffending rates.
The hardest challenge for prisoners being released is reintegration back into community life. We need to invest a lot more into pathways from prison, especially to accredited residential and therapeutic communities that not only address problematic drug use and behaviour, but can also assist clients into housing and employment.
The evidence is clear that a healthier lifestyle, a paying job and stable housing will provide a much better chance of reducing reoffending than being released with a few dollars in your pocket and a bus ticket. Respected organisations such as Deloitte Access Economics have even documented the substantial savings available from moving away from a corrections approach to one based on health and treatment.
Courage is not about looking tough or doing what's popular -- it's about challenging the status quo with what works.
Popular in the Community