SYDNEY (Reuters) - Glencore said on Monday it was looking to sell a second Australian coal mine, as part of the Swiss-based resource giant's rethink on how it deploys capital as its reins in debt and commodities prices rise.
Together with its Japanese joint venture partners, Itochu Corp and Sumitomo Corp, Glencore said it would start a "sales process" for its Rolleston mine in Queensland's Bowen Basin, which produces thermal coal used for making electricity. The mine, though, is geographically removed from Glencore's main collieries, leaving it less economic from a shipping standpoint.
Merrill Lynch has been appointed as sole financial adviser on any deal, Glencore said.
In May, Glencore also put its wholly-owned Tahmoor coking coal mine -- located 90 km south-west of Sydney -- up for sale, citing a desire to concentrate on mining thermal coal.
Glencore isn't the only Australia seller of coal mines.
Attempts by Rio Tinto and Wesfarmers Ltd to offload mines are attracting scores of interested buyers as private equity and public companies compete for a foothold in one of the hottest sectors of the commodity market.
Glencore's plan to jettison the Rolleston mine comes as the company under Chief Executive Ivan Glasenberg conducts a global review of its business, with an eye on divestments to better deploy capital into other investments while paying off large chunks of debt.
"This decision is part of Glencore's ongoing program to optimize its portfolio and redeploy capital into other opportunities," Glencore said in a statement. It didn't say how much it hoped to raise in the sale of a mine it has come to regard as something of a geographically stranded asset.
Glencore owns 75 percent of the Rolleston mine, with its Japanese partners each holding 12.5 percent. Both minority partners said they also intend to sell their interest.
The Rolleston coal mine which is 139 km south-east of Emerald and nearly 700 km inland from Brisbane, produced 13.3 million tonnes of coal in 2016, more than 10 percent of Glencore's Australian managed coal production of about 93 million tonnes.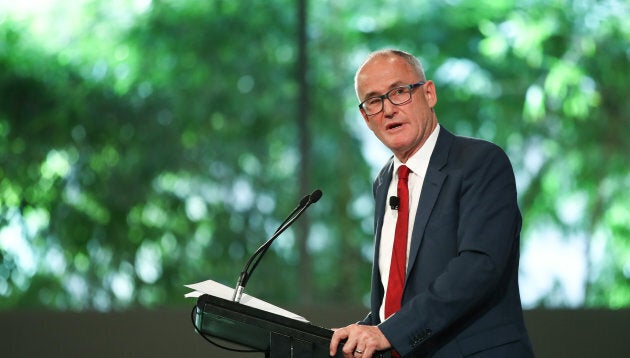 But the Rolleston mine in Queensland's Bowen Basin is a long distance from many of Glencore's other mines (with the exception of those in Oaky Creek, Newlands and Collinsville, as well as the recently-approved Wandoan project in Queensland's Surat Basin) which are largely located in New South Wales. That makes the blending of Rolleston coal with supply from other mines to meet individual customer requirements an uneconomic process.
The proposed sale of the mine comes as Glencore lifts its ownership of other coal mines in Australia, most recently in partnership with China-backed Yancoal Australia.
Executives involved in mining finance said a favourable longer-term industry view of Asian demand for thermal coal, used in power generation, could attract interest in Rolleston. The executives declined to be identified because they weren't authorised to speak to media.
"Thermal coal prices in excess of $100 a tonne on the back of strong demand from the Asian market has seen the industry gain momentum," said CLSA mining analyst Andrew Driscoll.
Last month Glencore agreed to pay $1.1 billion for a 49 percent stake in Australian coal mines that China-backed Yancoal Australia is acquiring from Rio Tinto. That deal will add 7 million tonnes of thermal coal a year to Glencore's coal division.
(Reporting by James Regan; Additional reporting by Yukan Obayashi in TOKYO Editing by Kenneth Maxwell)