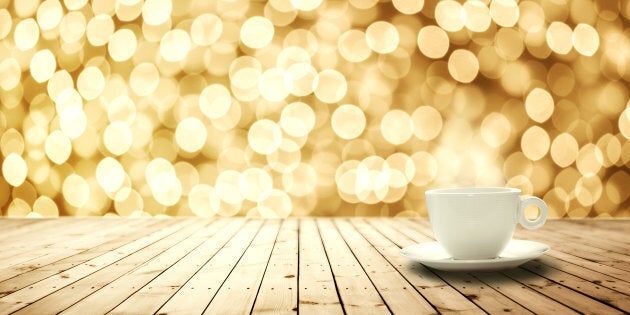 Remember the simpler days when sugar was the only thing people ever put in their coffees? It's safe to say those times are well and truly behind us because 'glitter coffee' is what the trendy kids drink these days.
'Coffee By Di Bella' is the Aussie company behind these glorious and glittery beverages. They're made just like any other coffee, with the beans, the coffee shot and the milk. Of course, the not-so-secret ingredient is a generous helping of edible glitter.
An England based coffee shop called 'Melbourne in Lichfield' is another cafe that has been experimenting with these glitter-topped drinks. They've been using gold glitter to jazz-up everything from their cappuccinos to their turmeric lattes. They're even offering free pony rides with every purchase of a glitter coffee.
So if you're having a rough day or your plain, coffee-coloured morning beverage isn't dazzling how you'd like, glitter coffee could be the thing you've been waiting for.