It was a conversation Ali Land had with a teenage girl when she was working as a mental health nurse that formed the idea -- and shortly after the first draft of her debut novel, 'Good Me Bad Me.'
The young girl, who was trapped in a devastating pattern of self-harm, revealed to Land that it was her mother, who was involved in seriously harming other children, who was the root of her problems.
A few years would pass before Land put pen to paper, but it was this conversation, a conversation she explains as never having left her, that shaped fifteen-year-old Milly, the main character for her book whose mother is a prolific child serial killer.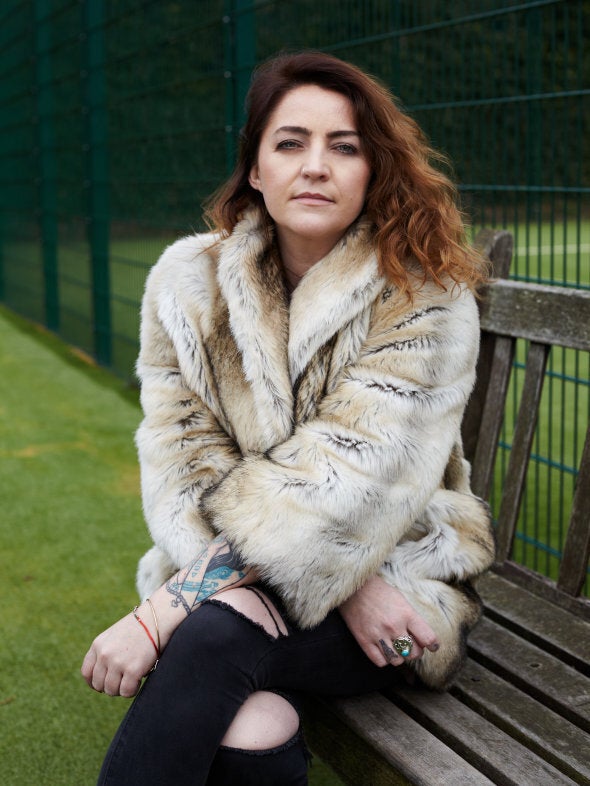 With an unstable and slightly unreliable narrator, 'Good Me Bad Me' follows in the footsteps of 'Gone Girl' and 'Girl on the Train' and since its release earlier this month has been tipped for the same viral success.
The Huffington Post Australia spoke to Land about her new life as a best-selling author, and how her time as a mental health nurse allowed her to become the writer she is today.
When did the idea come to you?
"The idea for my main character Milly began to emerge about eight years ago. I worked as a children's mental health nurse for almost a decade, and one conversation in particular I had with a teenage girl never left me. The girl was trapped in a devastating and escalating pattern of self-harm and in a breakthrough moment, was able to tell me that the reason she loathed herself and wanted to end her life, was that she was convinced she would turn out like her mother who had been involved in the serious harm of children."
How long was the writing process?
"When I finally put pen to paper, having had a number of years to allow the idea to marinate, the writing process happened very fast with the first draft tearing out of me in five months. It was at this point, after submitting the first three chapters and then the full manuscript, I secured an agent, who then went on and sold the book to publishing houses around the world.
Though little did I know the intensity of the editorial process I was then about to face. My book was bought as a partial at 55k words, on the strength of the voice and the overall premise, but once all the initial excitement had died down, I was asked to double the length of the book, seriously daunting. I grew it to 100k words and over the following seven months it took a further four full drafts for the book to be finished. Although I had the support of my UK and US editors there was no escaping the gruelling, lonely hours and days I spent at my desk. Happily, I can now say it was worth every single minute!"
Has this genre always interested you?
"I've always loved to read books that contain challenging subject matters and voices that grab you and don't let go. Being a writer is a privilege, but it's also an opportunity to provoke, to move, to both disturb and comfort. A masseuse for the reader's mind. And that was my ultimate aim with 'Good Me Bad Me' -- to write a story thrilling enough so readers felt compelled to read on, yet moving enough so they would want to discuss it afterwards. My editor and I often talk about how the book doesn't slot neatly into one genre."
Was writing a book always a dream of yours?
"Daydreams were my specialty as a child, that and curiosity, both valuable traits for an author to have but creativity wasn't commonplace in my family, there were no writers or artists, the emphasis being on securing a career that was tangible and would pay the bills.
That's what led me to mental health nursing, a fascination with the human psyche and a job that was future-proof. But alongside that, I had always existed with a palette of voices and images in my mind. I became very skilled at suppressing my creativity though, focusing instead on being the best nurse I could be, but as time went on the voices in my head got louder, the images in my mind, sharper. I felt full to bursting and I knew then, by the time I got to 33, that I couldn't outrun my creativity anymore, that I would have to be brave and take the leap.
Reading had always given me a huge amount of comfort and I wondered if writing would do the same, which it has. Almost as soon as I put pen to paper I experienced a palpable sense of relief, as if somehow, I'd arrived home."
How did you transition from full-time nurse, to full-time writer?
"Giving up nursing was what allowed me to find the psychological energy to breathe life into Milly. I spent hours in creative solitude filtering the voices I was hearing, listening to music that opened up the darker channels in my mind, and revisiting scrapbooks I'd kept during my university years as a way of coping with the things I was seeing and hearing whilst beginning to work in mental health.
There are many skills I regularly apply to my new life as a writer that I learnt during my years as a mental health nurse: patience; resilience; risk-taking; problem-solving and how to utilise language – knowing what to say when, and perhaps most importantly, what should be left unsaid."
What were the emotional challenges of writing the book?
"Authentically inhabiting the mind of a potentially psychopathic teenager was a disturbing and intense process. I had to delve deep into the darkest parts of my imagination and cried often during the writing of Good Me Bad Me, yet overall it was a cathartic experience and I view it as an extension of my nursing, a way of letting the young people know I'll never forget the conversations we shared."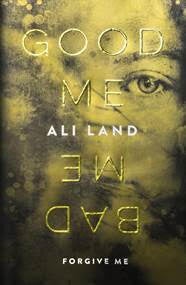 ALSO ON HUFFPOST AUSTRALIA